Xiaomeng 'Liooon' Li is the first woman to win Hearthstone GrandMasters
Li is also the first woman to win a major competition across all Blizzard games at Blizzcon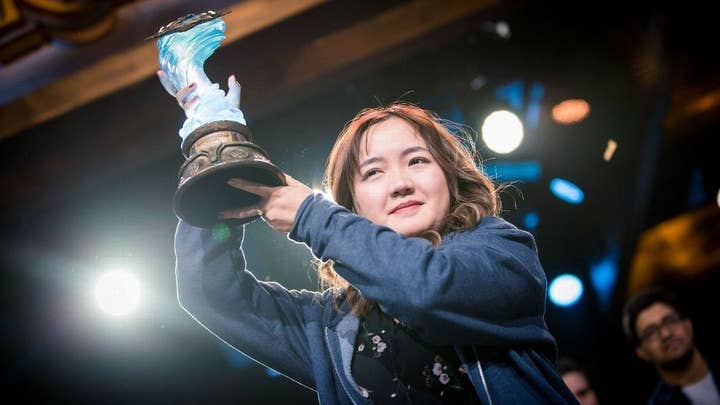 Blizzard crowned its first female winner at Blizzcon this weekend, as Xiaomeng 'Liooon' Li stormed the Hearthstone GrandMasters.
ESPN reports Li thrashed her opponent Brian 'bloodyface' Eason by a score of three-nil during the global finals on Saturday, earning her the grand prize of $200,000.
This makes her not only the first woman to win the flagship Hearthstone tournament, but also the first to win any major competition at Blizzcon across any Blizzard title.
Speaking on stage, she said, "I want to say for all the girls out there who have a dream for esports competition, for glory, if you want to do it and you believe in yourself, you should just forget your gender and go for it."
Given the recent controversy surrounding Blizzard and Hearthstone tournaments, Blizzcon appears to have been a relatively quiet affair.
It opened with president J. Allen Brack apologising for how the company handled its punishment for pro Hearthstone player Chung 'Blitzchung' Ng Wai after he spoke out in support of the Hong Kong protestors.
Brack said the firm "moved too quickly in our decision-making and then, to make matters worse, we were too slow to talk with all of you." Ng Wai's ban appears to still be in place.
Our sister site Eurogamer spoke to some of the protestors gathered outside Blizzcon for the weekend to get their reactions to the apology.
Elsewhere, the company announced and detailed a number of new games, including Overwatch 2.