Why Rovio London won't release a game until 2019
Head of studio Mark Sorrell talks us through the Angry Birds firm's strategy for its newest studio - and why the team isn't getting its hands on mobile's biggest IP
Angry Birds creator Rovio announced this week that it is opening a new studio in London, adding to a growing list of big names setting up shop in the UK capital after similar moves by Gram Games, CCP and a new games venture from TV firm Endemol.
More interestingly, the firm said its British arm will not be making another Angry Birds game, instead focusing on some form of a mobile MMO. With so much talent in the firm's Nordic studios, why come to London to achieve this?
"Well, part of that I guess is why not Finland?" counters head of studio Mark Sorrell. "Rovio already employs 10% of all the people who work in games in Finland, so our ability to grow there is reaching its limits. We needed to open up a studio outside the Nordic area.
"London is the largest development community in Europe and we already had premises here thanks to our consumer products department. Since we already had an office, it made sense to access the local talent."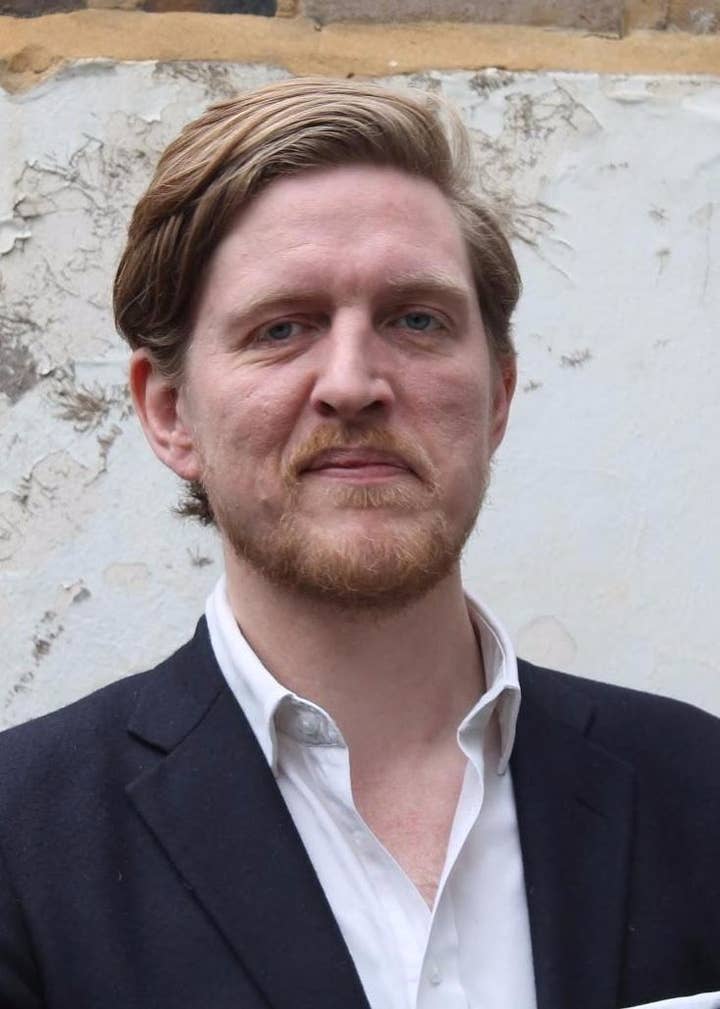 Making the announcement on stage during Pocket Gamer Connects London early this week, Sorrell described the new studio as "sort of open now", stressing that Rovio aims to keep its UK venture "small to start with".
"Our plan is to succeed with as few people as possible from our Finnish studio," he tells GamesIndustry.biz. "The whole point of doing this is to recruit talent locally, so we want to bring over as few people as possible.
"We're hoping to hire up to eight this year, and we're going to grow slowly. We're going to concentrate on very high quality recruitment, specifically to build a great team. We're not trying to hire development rockstars, ninjas and that kind of thing. We're trying to hire a diverse team who are going to revel in, flourish and grow in a Nordic working environment. Slow and steady."
Steady is definitely the word. While most new mobile studios need to get their first title out within six months to a year, Sorrell and his team will have considerably more leeway. The aim is for Rovio London's first title to be out around 2019, with the studio head insisting they want to take "no less than two years" ensuring the new game is right.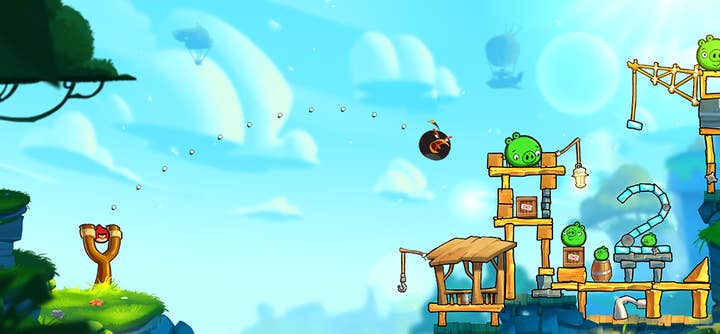 "We've really turned a corner in the last year. Our first half results were fantastic. Rovio's a very different place to work now than when I started 20 months ago"
"We know it's going to take a while," he says. "It's ambitious, it's a genre that takes a considerable length of time to develop in - even for very experienced teams. So we're going to need to hire slowly, because we're going to need a team that believes from the bottom of their hearts in what we're doing."
It's a great sign of faith on Rovio's part that Sorrell will be able to amass the team he needs, and that London holds the talent required to create whatever this ambitious project might be. Few firms could afford a new studio that doesn't produce anything that generates revenue for years at a time, although Sorrell observes that it's not as risky or high an investment as you might think.
"Having a very small team also means it's not very expensive," he says. "It's not a huge outlay for us. And, as I said, we already have an office for us.
"It's important to remember Rovio has a bunch of studios already, so this is not our only bet. This is our fifth studio. We have a studio producing fantastic match games, we have three other games in soft launch now, Angry Birds 2 and Blast is doing fantastic. We feel comfortable that we know how to do a certain number of genres, we have a really solid foundation as a company right now.
"We've really turned a corner in the last year. Our first half results were fantastic. Rovio's a very different place to work now than when I started 20 months ago."
This brings us to the elephant in the room: Rovio's recent troubles. This time last year, the firm was on much shakier ground, having embarked on a restructure that resulted in hundreds of layoffs. Two CEOs have stepped down in as many years, 2015 resulted in a €13m loss for Rovio, and former frontman Peter Vestebacka departed back in June. And yet, Sorrell - and any other Rovio exec you care to talk to - remains optimistic about the altered direction the company is taking. The key difference today, Sorrell tells us, is focus.
"We have killed several games over the last year, and launched very few," he says. "We understand much more now that we're making services, not products. We have games that have been out for a long time now but still make great money and are still very popular with our fans. I don't see why that's suddenly going to stop. Angry Birds 2 is a success and continues to grow, and it's the same for Pop.
"We are Rovio, and this is not a start-up: this is a new studio from a major player on the scene"
"We have a list of games that work well and we're concentrating on those. It's about doing a smaller number of things much better, which is another reason why we're going to take our time in London. We don't want to be launching millions of games because that's not the point. We want to be launching a smaller number of fantastic games that everybody loves."
Sounds sensible enough, but building on what's successful can eventually escalate until a company finds itself consolidating again. How will the new Rovio ensure it avoids making the same mistakes again, particularly with the new London studio?
"Avoid hiring quickly - it's not much more complicated that," says Sorrell. "We're going to be as big as we need to be, and no bigger. We're not going to be monk-like in our dedication to having the tiniest possible team. We are Rovio, and this is not a start-up: this is a new studio from a major player on the scene. People are going to expect very high production values and we're going to deliver those."

Expectations will no doubt be even higher given that the new studio has been trusted with creating the next IP for Rovio. The Nordic behemoth has previously attempted to branch away from the bird-flinging antics it is known for, but results have often been less than spectacular. Does anyone even remember 2013's Amazing Alex? Rovio has since doubled down on growing the Angry Birds franchise - to the point where a Hollywood movie was released last year - but Sorrell says the firm is still keen to establish something new.
"It's important for Rovio to grow beyond Angry Birds," he says "That's something we as a company have wanted to do. Angry Birds is fantastic, of course. It's the most wonderful problem you could possible have, your IP being too successful. But on the other hand, it's a gold-lined strait jacket. If we really want to be a company that's still around in 100 years - and we do - then I think we need to be bigger than that. We need to be as well known for Rovio as we are for Angry Birds.
"If we really want to be a company that's still around in 100 years - and we do - then I think we need to be bigger than Angry Birds."
"I don't think anyone would expect us to create an IP that immediately becomes the size of Angry Birds - I mean, who's done that? Ever? Angry Birds was unique, a genunie unicorn. The chance of us coming up with another unicorn is slim. But finding our own ability to come up with characters and worlds that people love to go to and play games in is something we absolutely have to be doing.
"Making games is hard. Making games without the Angry Birds IP is more difficult than making them with it. But we strongly believe you get the best people by offering the best work, by offering the chewiest problems, the most exciting issues. The best people don't turn up because it's easy, they turn up because it's hard."
With eight hires planned for the year, the search for the best people in on. Sorrell's earlier mention of searching for people who would will thrive in "a Nordic working environment" suggests Rovio plans to run its London office in a very different way to other games firms in the capital, drawing on its experience with the various studios it has in its home region. The studio head tells us more.
"Work-life balance is a very important part of this," he says. "Also, a dedication to diversity and the belief that everyone has something to offer, a more democratic way of working. It's extremely important that we are genuinely 'money where our mouth is' when it comes to creating working conditions that allow people from different backgrounds, different life situations to be able to work effectively in the studio, to feel welcome and to feel their needs outside of work are taken into consideration.
"We're not just looking for 20-year-olds willing to work 95 hours a day. There's a lot of that crunch mentality going around, and this is the opposite of that. And it's going to be a shared vision, not a case of 'we're going to make this'. Together, we'll create a vision and execute it to the highest possible standard."