Vampires: The Masquerade – Bloodlines 2 development now handled by The Chinese Room
Paradox Interactive aiming to release action RPG sequel in autumn 2024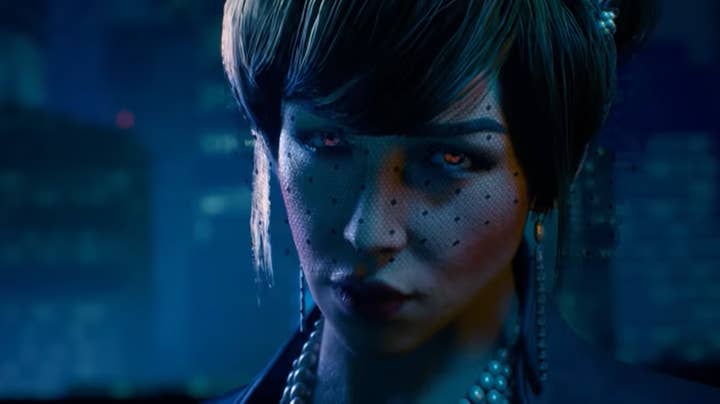 Sign up for the GI Daily here to get the biggest news straight to your inbox
The Chinese Room has been revealed as the new developer for Vampire: The Masquerade – Bloodlines 2.
Paradox Interactive, the publisher and IP owner, announced the UK studio's involvement during PAX West in Seattle this weekend, and stated the game is currently due to launch in autumn 2024.
The Chinese Room, owned by the Sumo Group, is best known for acclaimed titles such as Dear Esther and Everybody's Gone To The Rapture.
"Vampire: The Masquerade holds a special place in our hearts," said studio director Ed Daly. "The story world's dark setting filled with intricate narratives built on top of modern society perfectly fits our studio's catalogue.
"Bloodlines 2 is our most ambitious project to date. Fans of the franchise have been eagerly awaiting this game, and we are up to the challenge."
Paradox's VP for World of Darkness (the series that includes Vampire: The Masquerade) Sean Greaney addfed: "We were immediately impressed when we saw The Chinese Room's proposal for Bloodlines 2. They have a true passion for the source material, making them ideal partners to develop a story in the Vampire: The Masquerade setting that resonates with players."
The long-awaited sequel to the 2004 hit was due to arrive in 2020, then 2021, but was further delayed when developer Hardsuit Labs was dropped from the project.
Bloodlines 2 has gone through several changes, with creative director Ka'ai Cluney and lead narrative designer Brian Mitsoda – who wrote and designed the original game – fired in August 2020.
At the time, Mitsoda said he was "incredibly disappointed and frustrated" at what he viewed to be a surprise decision from Paradox.
Narrative designer Cara Ellison also left the project in October 2020.
Pre-orders were halted when the game was delayed out of 2021, with Paradox now saying they will re-open when a more precise launch date is announced. There will also be a gameplay reveal in January.
Greaney added: "We are committed to making Bloodlines 2 a success. Bringing on a studio that shares our vision was critical to helping us achieve these goals. Fans of the franchise can rest assured knowing that Bloodlines 2 is in good hands, and we will have more to share with you in January."
Sign up for the GI Daily here to get the biggest news straight to your inbox