Twitch: "We're almost ready to go full-blown Hunger Games"
Co-founder Kevin Lin is excited for a new age of games development where streaming audiences can interact with the players
The announcement of Twitch Extensions probably doesn't seem the most exciting news to come from the leading games streaming platform. When first unveiled, examples given mainly involved presenting information on the game featured in the stream or links to purchase goods recommended by the streamer.
However, last month's announcement of Galactic Disagreements by indie studio Hitbox Team cast an entirely different light on the new feature.
This is a game developed specifically to be played by watching Twitch. Viewers are assigned to one of two teams randomly and gather resources in order to create and spawn ships into the battlefield, with both sides battling for supremacy.
"Ever since Twitch Plays Pokémon happened, we've thought there really is a new paradigm for development here"
The game was announced during TwitchCon and has actually been commissioned by Twitch itself to explore the possibilities for its Extensions framework. It's an innovative idea, although one based on a certain internet phenomenon that debuted some three years ago.
"Ever since Twitch Plays Pokémon happened, we've thought 'hey, there really is a new paradigm for development here' - one where you build games that are fundamentally very fun and good to play, just as other games are, but that actually bring in audience interactivity," Twitch co-founder Kevin Lin tells GamesIndustry.biz during View Conference 2017 in Italy.
And Galactic Disagreements is by no means breaking new ground - Lin has plenty of other examples where developers have built games that require the interaction of Twitch audiences, primarily through the chat.
Kickstarter-funded indie platformer Choice Chamber sees viewers voting on a multitude of aspects that will affect the broadcaster's progress: what weapons they receive, how they move, what enemies they face and so on.
World Zombination developer Proletariat built a Twitch-centric third-person game called Streamline, where the broadcaster must battle up to 15 of their viewers. The stream host has access to weapons unavailable to the other participants but the viewing audience can turn the tables by voting or spending money. They can turn the floor to lava, make everyone walk like a crab - or spawn things that actually help the viewers beat the broadcaster.
Perhaps unsurprisngly, Proletariat is already working on a game utilising Extensions called Stream Legends, a RPG that audiences play through together.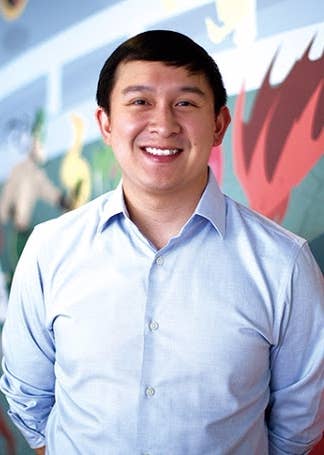 "It's definitely not a gimmick," Lin says on the long-term potential for Extensions. "The early games you'll see are going to be fairly simple, but interactive amongst viewers and ideally with the broadcaster as well. I think as people figure it out, you'll start to see pretty robust games built in there."
The concept captures the imagination. Perhaps one day we'll see a developer achieve a large-scale version of what Lionhead attempted with Fable Legends, where viewers spawn in monsters and trigger traps as multiple heroes fight for survival. Perhaps it could even be implemented into esports tournaments, where audiences can sponsor and support players by spawning in weapons and healing items - much as author Suzanne Collins describes in her dystopian Hunger Games trilogy.
"Yeah, absolutely," Lin says. "I think you can go full-blown Hunger Games. You look at the success and continued growth of Battle Royale games and particularly PUBG - probably one of the fastest growing games in history. It would be super cool to add in that sort of mechanic where the audience can vote, or vote with their money, to help their favourite player or team out. That's very near.
"We've got 1,100 developers using it, and more joining every day. We're really hoping to build an ecosystem around it. I think you'll see some pretty cool games built."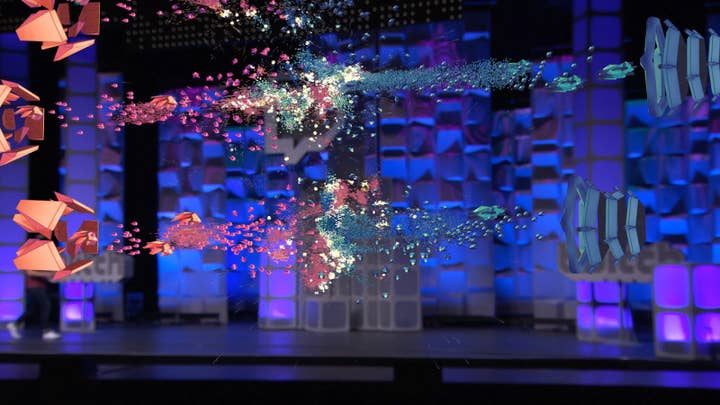 Lin goes on to stress that the use of Extensions needn't always be this complex: "Part of Extensions is to allow any game to bring that interactivity in. It's not always directly interactive into the game, but it helps enhance the viewing experience. Bungie built a Destiny 2 extension fairly early on that allows the viewer to see what the broadcaster's stats are - that's a really simple but useful version. People also request the ability to see build-outs or other games, and other info that isn't immediately obvious on the screen."
"I think you can go full-blown Hunger Games... where the audience can vote, or vote with their money, to help their favourite player or team out. That's very near."
Another example he offers is a Hearthstone extension, where new or inexperienced players can move their mouse cursor over a card they're interested in to trigger a window that will give them more information on what it does. This allows audience members to learn more about the cards in play without the broadcaster having to explain every single move he or she makes.
It's an interesting application of the site's new tool, particularly given that at first glance it may have seemed like Extensions were primarily built for aiding affiliate sales. This is, of course, still part of Twitch's plans going forward and follows developments like the launch of the streaming platform's commerce business earlier this year.
Twitch offers a number of full-game downloads through its desktop app, giving developers a new channel through which to sell their titles but also giving the broadcaster a share of the revenue on each sale. Examples of games available include the highly-streamed H1Z1 and indie darling Cuphead, which actually launched on Twitch simultaneously with its console release.
Lin describes the commerce side of things as "a relatively new product" and while the catalogue of games available remains limited for now, this is purely so Twitch can experiment and identify the best way to grow this offering going forward.
"We have big ambitions there," he says. "For us, our main goal as a company is to give creators as many choices as we possibly can when it comes to commercialisation of their content.
"Our main goal as a company is to give creators as many choices as we possibly can when it comes to commercialisation of their content"
"Game sales are one of those things that a lot of game companies and broadcasters have asked us for in the past, so it's something we're definitely resourcing up for but it's super early. It's going to take us a while to work out what that means for Twitch."
It might seem odd that a media platform would turn retailer, but makes perfect sense when you remember that Twitch is actually owned by ecommerce behemoth Amazon - something that is easy to forget, thanks to the autonomy Twitch is afforded by its parent.
"It's been a little over three years now and true to their word, they've let us do our own thing," says Lin. "It was only a year ago that we launched our first cross-functional product with the Prime team, Twitch Prime. It's been generally pretty cool, and yeah it's easy to forget... We're pretty lucky in that sense. We stayed in San Francisco, we got to keep our own team, keep our own culture."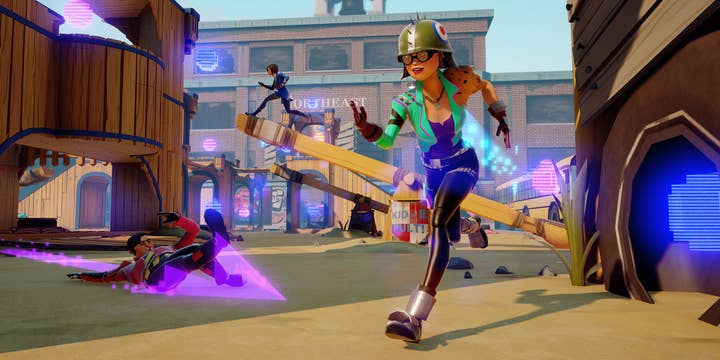 It's impossible to speak to Lin and avoid asking the question on every developer's lips: how do I make my game more appealing to Twitch streamers?
The goal for countless studios we have interviewed over the past year or so is to make games that are as watchable as they are playable, but it's an art that not everyone has mastered. Twitch has worked in an advisory role will many of these developers, but the solution always boils down to the same thing.
"Want to see your game on Twitch? Just make a really good game. It's a super bland answer, everyone hates it, but it's true"
"Just make a really good game," Lin says. "It's a super bland answer, everyone hates it, but it's true.
"Look at the most successful games on Twitch: League of Legends, Overwatch, Hearthstone, now PUBG - they're inherently good to watch. Retro games are really popular. Horror games are some of the best games for streaming actually, because you're not necessarily watching for the gameplay, you're watching for the broadcaster's reaction. Some of our most clipped and viewed moments are from broadcasters playing horror games and absolutely freaking out."
Lin goes on to say that some genres are much harder to tailor for spectators than others - and surprisingly first-person shooter is among them. Lin says it can be hard for viewers to follow what's happening on screen in shooters that are more multiplayer-centric, or that are more complex when it comes down to what each player can do. It seems a bizarre statement in an age when titles from Overwatch to CS:GO are regularly dominating the Twitch homepage, but Lin explains that simplicity or at least finely-honed mechanics are the way forward.
And, he says, Twitch is doing its part to make it easier for streamers to present these games.
"We're thinking about ways to expand the number of streams coming out of a game so that viewers have selection," he says. "We started testing this with PUBG and H1Z1, where in an ideal world viewers can pick their favourite player and follow them through the match but still listen to the commentary.
"We'll talk with developers as they go through their development process. Generally, game companies reach out to us pretty early these days to help them think through how to make their games more spectatable. The great majority of games are inherently watchable, although there are some that have a higher speed or have first-person views that make it a little more difficult to follow. A lot of folks are emulating the early days of League and StarCraft - particularly for those sort of top-down games where people are building these observer cameras, so that when people are trying to create these sports broadcasts, they can do that easily.
"I think you'll see some massive innovations. It's tough to throw extra free-flowing cameras into an arty, resource-intensive game."