TurboGrafx-16 Mini indefinitely delayed due to coronavirus
Impact on manufacturing and shipping in China means Konami's classic console will not arrive this month as planned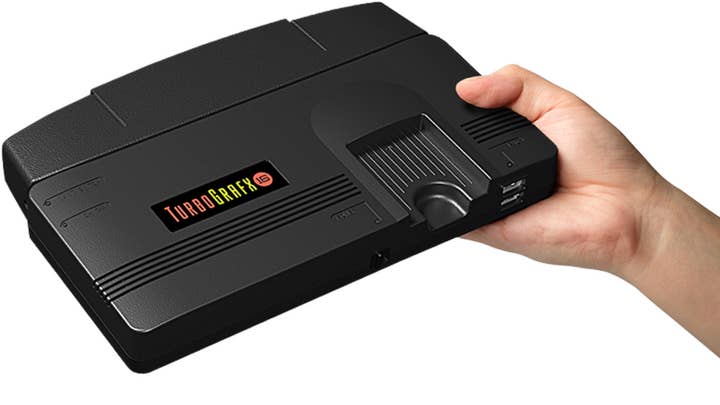 The disruption caused by the spread of novel coronavirus (COVID-19) has postponed the launch of Konami's TurboGrafx-16 Mini.
Known as the PC Engine Core Grafx Mini in Japan, the device was due for release on March 19 but has now been delayed until further notice.
In a statement, the publisher attributed this to "an unavoidable suspension" to its manufacturing and shipping facilities in China as part of efforts to contain the ongoing outbreak.
"We deeply apologise to our customers for the significant inconvenience, and we humbly ask for your understanding and patience while we keep our close attention on the situation," the company wrote.
"We are investing all of our efforts to deliver the PC Engine Core Grafx Mini as soon as possible, and will provide further details on the deliver timing [sic] once confirmed."
The impact of the coronavirus on the games industry has been evident for over a month now, with reports back in early February that Nintendo was struggling with "unavoidable" delays to Switch production.
Disruption to manufacturing has also prompted companies such as Microsoft to warn that it will miss its financial targets, and sparked speculation that one or both of the next-generation consoles could be delayed into next year.
As it stands, Xbox Series X and PlayStation 5 are due for release by the end of 2020.
There have also been widespread event cancellations -- most notably, this month's GDC 2020. But the Entertainment Software Association still plans to run E3 2020 as scheduled, despite the city of Los Angeles declaring a state of emergency.