TinyBuild invests $3m in Secret Neighbor developer Hologryph
Publisher takes a majority stake in the studio, which will work on a next-gen new IP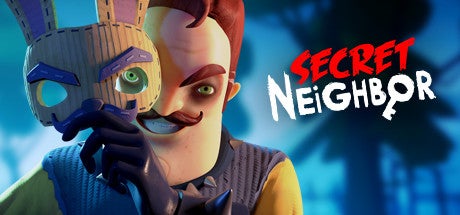 TinyBuild has poured $3 million in Hologryph, the developer behind the indie publisher's multiplayer title Secret Neighbor.
The two companies have also worked together on stealth-strategy game Party Hard 2. The deal gives TinyBuild a majority stake in the Ukranian studio.
Secret Neighbor is the multiplayer spin-off for the Hello Neighbor franchise, which TinyBuild reveals has now passed 60m downloads across PC, consoles, mobile and Stadia.
The game has managed 3.5m downloads alone thanks to its inclusion of Xbox Game Pass, alone with other entries in the series.
Hologryph will use the investment to work on a new cross-platform IP for Xbox Series X|S and PlayStation 5.
The Hello Neighbor franchise has become a huge hit for TinyBuild. Back in March, the publisher revealed the IP had generated more than $16 million in book sales alone.
Hello Neighbor 2 is due for release in 2021. A Stadia-exclusive follow-up Hello Engineer is also in development.
In July, TinyBuild acquired the development team behind the original game from Dynamic Pixels, setting them up as a new company named Eerie Guest Studios.
We spoke to TinyBuild CEOAlex Nichiporchikduring our Changing Channels conference earlier this year about how the franchise became a cross-media hit. You can watch that discussion here.