Changing Channels: How Hello Neighbor went from indie game to cross-media hit
TinyBuild CEO Alex Nichiporchik will discuss the evolution of Hello Neighbour at 8pm BST / 3pm ET / 12pm PT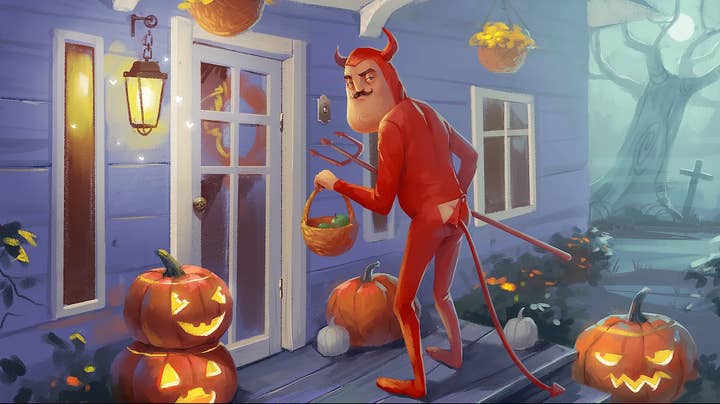 Our free Changing Channels digital conference continues, with the next session looking at the evolution of Hello Neighbor.
TinyBuild CEO Alex Nichiporchik will be discussing how the publisher transformed an indie horror game into a cross-media hit that's selling millions of books.
Changing Channels explores the crossover between video games, film, TV, books and more, and runs until 10pm BST / 5pm ET / 2pm PT today.
You can watch the whole event via live.gamesindustry.biz, at our YouTube channel, or you can tune into this session below. Register your free ticket here, and you'll be sent invitation details for the post-conference networking.
Later in the day we'll have a panel featuring Bits & Pixels, BBC Studios, and DJ2 Entertainment . Find the full schedule here or on the GI Live website.
Changing Channels is part of our GI Live initiative: seven weeks of digital events, plus extensive coverage of major conferences such as GDC, Devcom, PAX Online and EGX Digital. You can find out more here.
The 'Hello Neighbour: From indie game to cross-media hit' session starts at 8pm BST / 3pm ET / 12pm PT.