"The very low end of mobile development is likely to go away"
Kabam president Aaron Loeb on the shift towards fewer, bigger mobile releases among the market's leading companies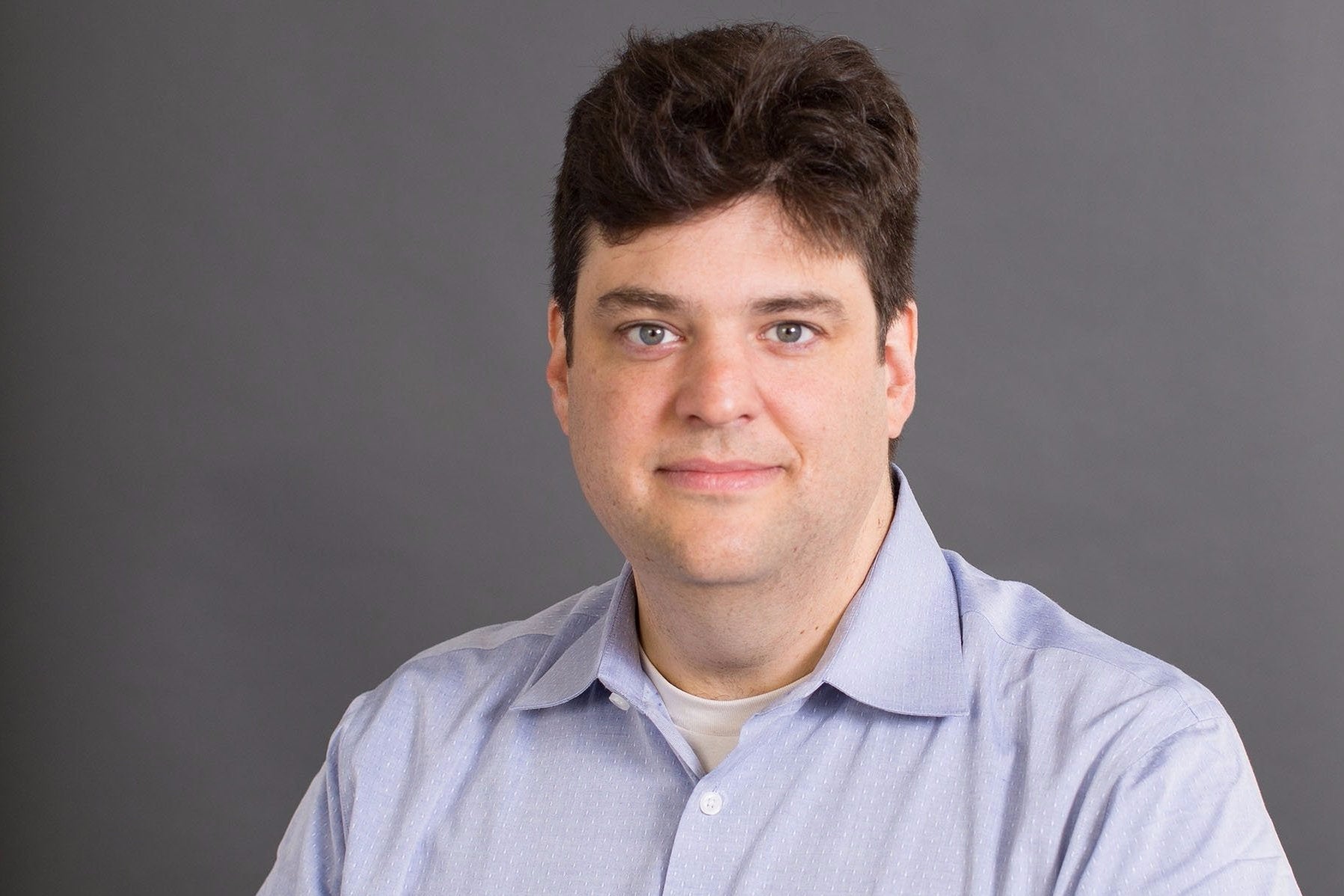 In the mobile gaming space, change occurs quickly and often. In the seven years since the App Store revitalised a previously disjointed and granular market, almost every important aspect of production, distribution, marketing and consumption has been upturned several times. Smart developers learned to move quickly, primed for instant response and rapid iteration, in order to keep pace with a constantly shifting environment.
For mobile's biggest companies, Kabam's Aaron Loeb says, this way of thinking no longer suits the marketplace. "Five years ago mobile could best be characterised as a market where the best attribute you could have as a developer was speed. Today, the best attribute you can have as a developer is reliability. That requires different studios, that requires different leadership, and that requires different ways of thinking about steering development."
"The developer who spends $20,000 throwing something on the marketplace really ought to put that $20,000 in a mutual fund"
Loeb left a senior position at Electronic Arts for Kabam in June 2014, the first in a run of major hires that also saw Zynga's Mike Verdu and EA's Nick Earl arrive at the company. Kevin Chou, Kabam's CEO, had steered the company from a dependence on Facebook to its own web platform, Kabam.com, and then from there to mobile, the company emerging stronger and more successful each time. Loeb, Verdu and Early were hired in a conscious attempt to pivot once again, preparation for what Chou believed soon become a more settled and predictable place to do business.
"Strategy is a question of focus," Loeb says. "If you do everything it's not a strategy. It's overwhelming force."
Broader product strategies used to work, Loeb says, echoing an idea he expressed in a talk that proved to be the highlight of DICE Europe last month. Ever since the first games with in-app purchases appeared on the App Store in North America and Europe five years ago, the collective confusion over what constituted a 'good' product encouraged a "throw spaghetti against the wall and see what sticks" culture. Player taste and behaviour has changed, Loeb says, and the companies with the will - and the resources - to monitor and understand those factors have a clearer idea about the qualities necessary for success in mobile.
A company like Kabam can now place its bets with greater confidence than ever before. Those bets will be fewer, bolder and bigger, and they will ultimately lead to what Loeb has called - on his Linkedin profile, no less - "the next generation of free-to-play games."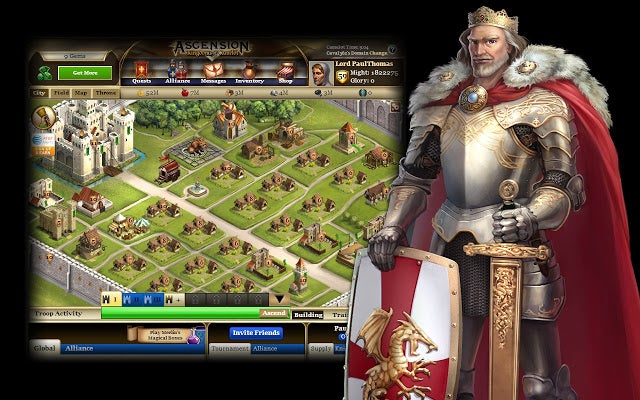 "Players are demanding games with more compelling loops, a richer sense of gameplay satisfaction," he says. "The historical notion of what that means - from the console industry - is deep immersion, 80-hours of gameplay, you can disappear into your man or woman cave and never come up for air. That is not great mobile gameplay.
"Games that are purely versions of Solitaire - minimal attention, brain-clearing exercises - will always have their place in mobile, but more sophisticated mobile consumers want games they can have meaningful relationships with. So characters they care about, and other players they can care about, in ways both good and ill.
"The other thing that will be really prevalent will be an emerging and changing sense of what people will pay for, and what works in free-to-play... I can't give you an exact answer to [what that will be], and not because I secretly know the answer and won't tell you. It's because it's happening right now, and it is one of the most interesting things happening right now."
"Strategy is a question of focus. If you do everything it's not a strategy. It's overwhelming force"
Certain aspects of the answer can be found in two Kabam releases from the recent past: Marvel Contest of Champions, which is still among the top-grossing iOS games almost a year after launch, and Spirit Lords, which launched to considerable fanfare in May this year. Spirit Lords, in particular, displayed an uncommon degree of ambition: a new IP with lavish production values, an all-star development team, and no pre-existing brand awareness to use as a crutch.
"The point is that we're taking the best design elements of those traditional games that our team members have been building for years - Diablo, Dragon Age, real classics - and bring them truly into mobile," Loeb says. "We're not trying to recreate your love of Diablo in the Nineties. We're trying to create a new language of games for mobile."
Such things don't come cheap, of course, and that kind of investment demands a successful launch. Only two or three years ago, I heard very smart people advise mobile developers to launch a minimum viable product; to use the live, reactive nature of the App Store to shape what those games would become. With a game like Spirit Lords, however, there isn't even a hint of uncertainty, no optimistic air of 'we'll see how it goes.' To use Loeb's own comparison, Kabam wasn't throwing spaghetti at the wall with this one.
"That's 100 per cent accurate. Kabam has engaged in a significant shift, and I believe that the whole industry will engage in that shift," he says. "It is these launches that set the trajectory of a title. The launch is a big deal in mobile now, in a way that it wasn't a few years ago. You had the sense then that you could build a business over two years. You still can do that, by the way, but you don't get two chances to make a first impression.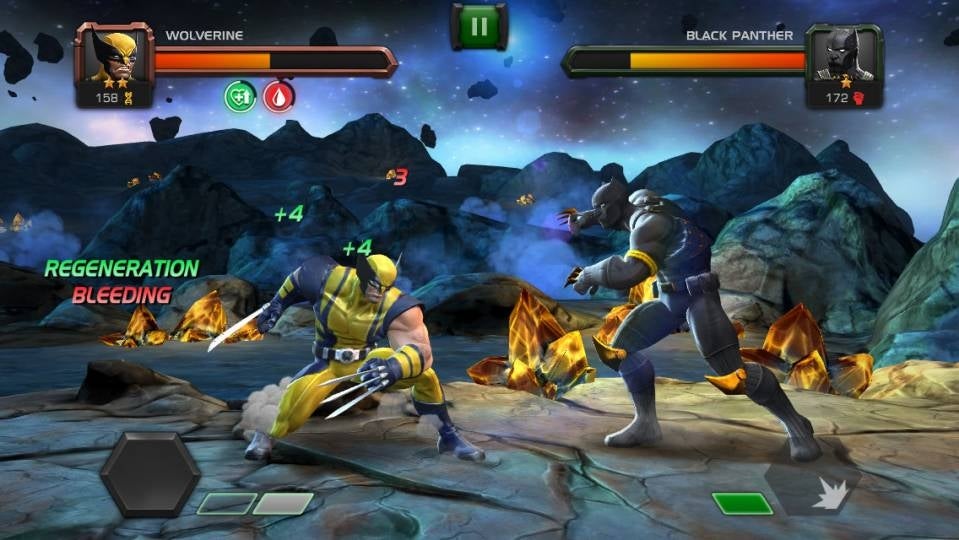 "We are certainly thinking about how to make a very compelling, very satisfying experience at launch, which then continues to grow after launch... We don't agree with [MVP strategy] any more. We believe we can look at the market now, and see the tastes of the customer and the player, and we can determine at some root level what is a good game and what is a bad game. That doesn't mean that if you release a good game it will succeed - it's still an incredibly competitive market - but at the very least you can have more influence on the outcome than treating it all like a coin toss."
This kind of thinking is now commonplace among the big mobile developers. Earlier this month, Machine Zone's Gabriel Leydon predicted that the most successful companies would soon be releasing just one or two games a year, with more and more money coming from an ever decreasing slate of products. The market remains crowded and chaotic, but the way Kabam, Machine Zone and others like them are setting up for the future will impose a kind of order - one not dissimilar to that which arose due to the rocketing costs of AAA console development, when many so studios discovered that they could no longer compete on such an uneven field of play.
"The launch is a big deal in mobile now, in a way that it wasn't a few years ago"
"It is too early to say it's gonna be the exact same phenomenon as console, and the economic factors of the industry are different enough that I don't think it will be the exact same," Loeb says. "In part, the middle fell out of console because the consumer for small and mid-sized games left to go to mobile and free-to-play. That was a pretty big part of that phenomenon."
Whether those developers left through choice or necessity is a crucial distinction, of course. As is the question of where, exactly, those developers will turn if this age of "fewer, bigger and bolder games" has a similar fallout to the consolidation of high-end development in the last console generation. Loeb certainly doesn't dismiss it as a possibility, and he admits that the companies worst affected by the shift will be further down the chain. With console, the middle of the market dropped away. With this next phase of mobile, it will be the little guys.
"The way that mobile and free-to-play as they currently stand will be disrupted is not completely clear," he says. "The very low end of mobile game development seems likely to go away, or it will truly become like hoping to get hit by lightning. The developer who spends $20,000 throwing something on the marketplace really ought to put that $20,000 in a mutual fund. That's just not very likely to produce any outcome.
"There's so much competition, and so much quality product being created, that it will be very, very hard for those games. Harder than it has ever been."