Tax breaks and talent are attracting AAA back to Britain, say trade bodies
UKIE and TIGA believe further government support will entice more big publishers, following opening of Call of Duty and Tomb Raider studios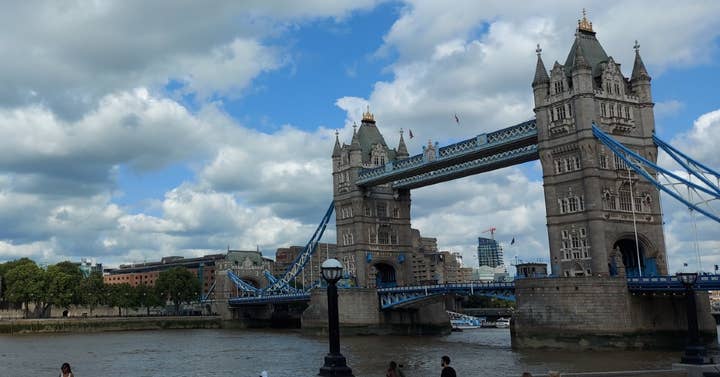 UK games industry trade bodies are optimistic about more AAA games firms setting up studios in Britain, following investment in and around London by Square Enix and Activision.
Yesterday, Square Enix announced the opening of a new London studio dedicated to its free-to-play mobile games, starting with Tomb Raider Reloaded and an untitled Avatar: The Last Airbender game.
Last week, Activision Blizzard opened a new Sledgehammer Games studio in Guildford. This team will work alongside others in the US, Canada and Australia to create live content for the upcoming Call of Duty: Vanguard.
These openings also follow Electronic Arts investing heavily into the UK, acquiring Codemasters for $1.2 billion and Golf Clash developer Playdemic for $1.4 billion earlier this year.
"Inward investment by global games businesses such as Activision and Square Enix in the UK is primarily due to two factors," TIGA CEO Richard Wilson told GamesIndustry.biz.
"Firstly, the provision of Video Games Tax Relief, a measure which helps to reduce the cost of games development. Secondly, the existence of a critical mass of highly skilled games developers available to work on AAA games, the supply of which is supported by the UK's many excellent universities.
"If the UK maintains and enhances Video Games Tax Relief, supports FE colleges and universities in providing high quality education and enables studios to recruit highly skilled developers from overseas, then we have the potential to attract further significant investment into our games industry."
UKIE CEO Jo Twist agreed, adding that these studio openings "show that UK is a world leader when it comes to making video games.
"The combination of a deep talent pool, friendly regulatory environment, a range of competitive tax incentives -- including Video Game Tax Relief -- and the UK's role as a hub for global business has helped us establish that position successfully," she said.
"But with the world waking up to the value of games, it's important we strengthen our sector further to continue delivering benefits back to the economy at large. That's why we're calling on the Government to invest more in innovation and creative-led sectors such as games to do this. Improving VGTR will ensure we can remain competitive internationally and additional investment into the UK Games Fund will help support grassroots games businesses across the country."