Out with the new, in with the OLED | Podcast
Latest podcast discusses Nintendo's upcoming Switch revision and is available to download now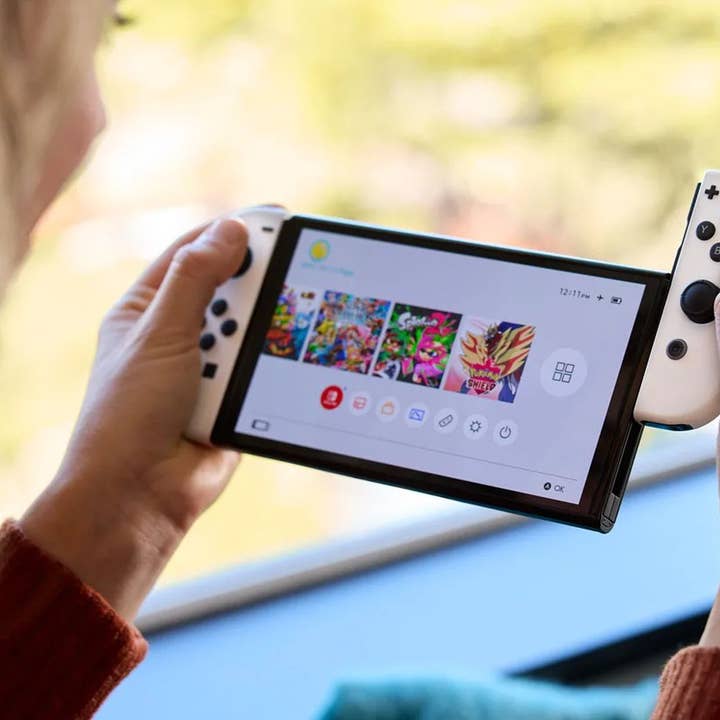 The GamesIndustry.biz team gather around their mics to discuss the biggest news of the week: A new Nintendo Switch.
Not the the Switch Pro, New Nintendo Switch or Super Switch that had been rumoured and reported on for so long, but the OLED Model with a larger screen, wider kickstand and LAN port.
We discuss the root of the disappointment around its reveal, the implications of this handheld-centric update, who the new console appeals to and the consumer mentality around hardware upgrades.
You can listen to our latest episode in the player above, subscribe to our directly here. It is also available via Spotify, iTunes, Google Play, Stitcher, Overcast, Player FM, TuneIn and other widely-used podcast platforms.
Title music composed by Thomas Marchant. Episode mastered by Thomas Quillfeldt.
If you haven't already, check the podcast feed for our GI at E3 Newscasts, where we delved deeper into each showcase with the help of industry guests. You can also find the original video versions of this series on our YouTube channel.
And don't forget to check out the latest episodes of The Game Developers' Playlist and The Five Games Of, all episodes of which are on the same podcast feed.