Supermassive on Nordisk acquisition: "We're still independent but with more muscle"
Managing director Pete Samuels also hints at The Quarry developer's five-year plan to branch out beyond horror and video games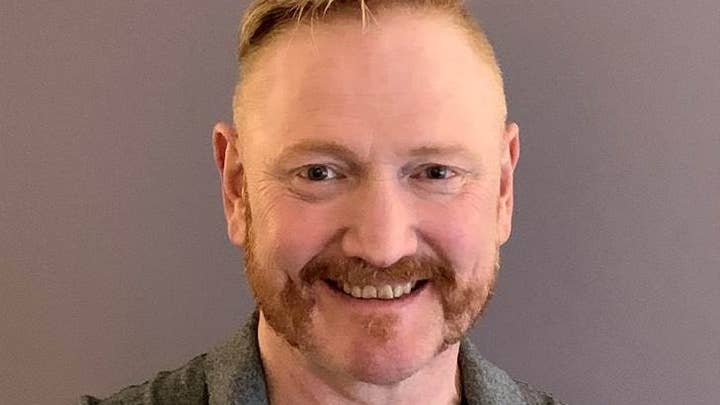 2022 continues to be the year of shock acquisitions, with Supermassive Games snapped up by Nordisk just last month.
The UK developer already sold a 30% minority ownership stake to Nordisk Games in 2021, and has been working closely with the company for a couple of years. But given the success Supermassive has seen with ongoing horror series The Dark Pictures Anthology and most recent hit The Quarry, why would the studio give up its independence?
"I still consider us to be independent," managing director Pete Samuels tells GamesIndustry.biz. "It depends how you define 'independent'.
"Nordisk Games is not a games publisher. There's this tendency when a game studio is acquired to leap to 'Well, they're not independent anymore'. If you get acquired by a publisher, that will tend to be the case because you lose the freedom to go and work with any publisher you want to work with – which we haven't, we still have that flexibility. Or maybe you lose the ability to make games for any platform that you want to, but we still have that independence. If anything, we're still independent but with more muscle now.
"We've never felt like there was a clock ticking. There's never been a desire to put ourselves forward as an acquisition target"
"There's a number of homes we could have found for Supermassive for the next stage of our journey and Nordisk, since we started to talk to them two years ago, have been a real pleasure to work with and have on our board. We've seen real value that they've brought to the business through different perspectives, different experiences. They have no alternative agenda, it's very clear that their best interests and ours are the same. They're hugely supportive of our strategy and have helped to shape elements of it. So we're really strongly aligned."
Samuels adds that, while there has obviously been a shift in the ultimate decision-making authority since Supermassive is now part of the Nordisk group, the MD does not expect that to affect business decisions made at his studio.
It's been a busy year for M&A deals, with Microsoft in the process of buying Activision Blizzard, Take-Two taking over Zynga, Embracer snapping up Crystal Dynamics, Eidos Montreal and Square Enix Montreal, and Sony acquiring both Bungie and Haven (to name but a few). It's easy to imagine there is pressure on publishers and platform holders to buy the best talent before it's taken off the market, but is there a similar pressure on developers to sell before the spending spree ends?
"We've never felt like there was a clock ticking," says Samuels. "There's never been a desire to put ourselves forward as an acquisition target. It's been serendipitous that we found Nordisk when we did, that we worked with them the way we did, that when they expressed an interest in acquisition over minority share, the work we'd done with them made those conversations not difficult at all. But it wasn't something we were pursuing."
So why sell at all? Samuels tells us Supermassive's recent successes have fueled its ambitions to do more. Back in May, he and the studio's leadership team presented the strategy for the next five years to all of their staff. The MD describes it as "bold and ambitious," building on the fact that Supermassive has been releasing multiple titles per year – something few studios of its size manage to do.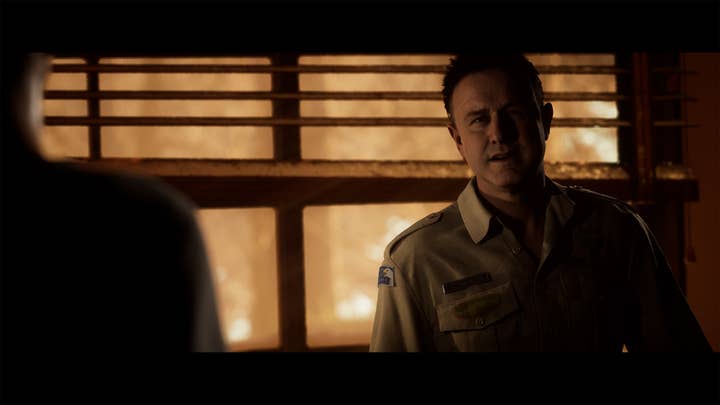 Later this year, Supermassive will announce its planned releases for 2023 as well as details of how it will continue The Dark Pictures Anthology, the first season of which ends this November with The Devil In Me, the fourth entry in the series. Beyond that, Samuels can only hint at what's in store.
"In a nutshell, the strategy is to carry on the trajectory we're on as a prolific developer with multiple annual releases," he says. "We are more than 300 people now, our roadmap takes us to be 400+ within 12 months, and we already know what our releases will be for the next five or six years. We have a good solid plan that we've bought into.
"We already know what our releases will be for the next five or six years. We have a good solid plan that we've bought into"
"Those releases are largely geared around growing our audience, which means they require an amount of innovation, and some of that will be in the genre we're most famous for but also some diversification in the types of games we make. Growing across platforms, genres, media – it's a big and ambitious plan that Nordisk and ourselves are committed to."
It's surprising to hear Supermassive will be branching out. Since its 2015 breakout hit Until Dawn, the developer has focused solely on horror games of a similar ilk. Fortunately, Samuels assures the team won't be veering too far away from its speciality.
"Horror lends itself very well to the type of game we want to make," he says. "We focus on trying to create great stories with great characters, with choice and consequence being such a big part. Obviously, there's a lot of focus on death and fear and so on. Could we make it work as well in other genres? Yes, but our focus is on the darker side. That said, you can do dark without doing horror and there's certainly conversations we have on a regular basis about what we might do.
"We can prototype and experiment with other things, but even if it had different mechanics or the industry would classify it as a different game genre, it has to obviously be a Supermassive game."
The studio is currently riding high on the success of its 2K-published horror hit The Quarry – which launched in June – and attention now turns to The Devil In Me. As the first season finale of The Dark Pictures Anthology, it's the perfect title to reflect on how effective Supermassive's anthology approach has been: producing new games annually with similar themes and mechanics, but each as a standalone story with different characters.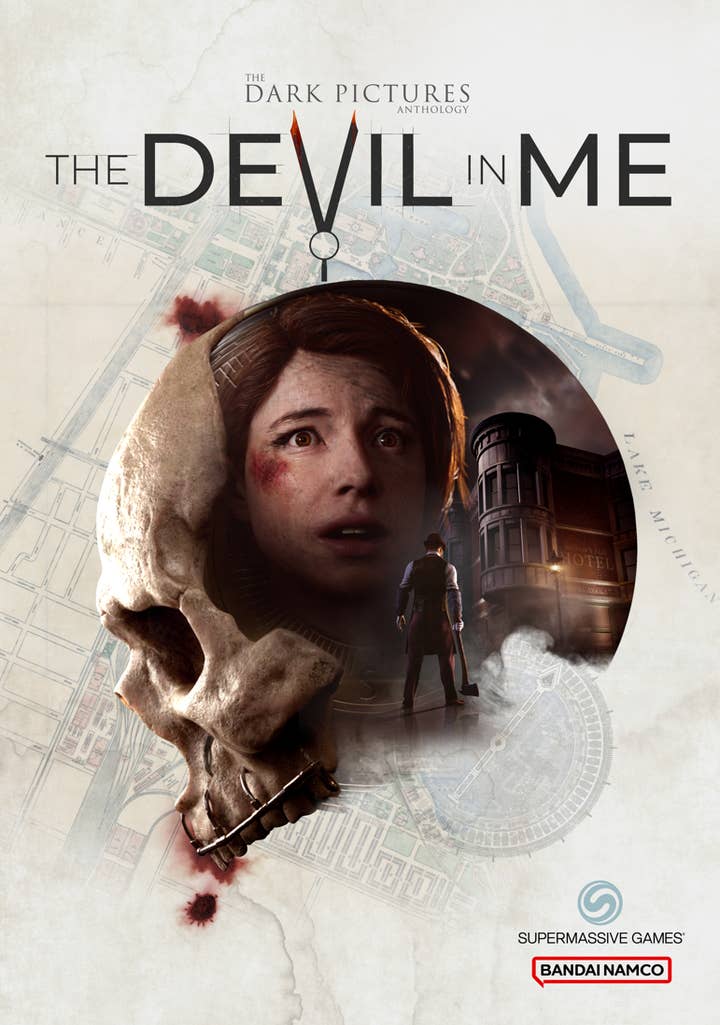 "There aren't many of these about, if any, that are in the same format," Samuels acknowledges. "There's risk involved in that, so it's been quite terrifying if I'm honest, but rewarding. One of the things about doing it in this way, and we knew this would be hard work, is releasing every year. Learning lessons quickly and adopting those into the next games is tough, but the team has adapted brilliantly. One thing we believe is that you only really learn when you release – and releasing one or two games a year gives you the opportunity to learn a lot.
"When you've got an annual release, if you think about the stage the next one will be at when you release the current one, you can't change everything because you've only got about six months of development time left. But you can look to the one after that. Some of the feedback we got for Man of Medan reflected well in Little Hope, but it reflected very well in House of Ashes, and we're expecting the same in The Devil In Me. There's a backlog of learnings that will show."
Finally, Samuels hints that The Dark Pictures Anthology has been great for potentially creating multiple new IP, not just the umbrella brand under which each standalone story is released.
"Yes, there's a brand within The Dark Pictures Anthology, but there's a separate intellectual property – potentially – in every single one of them," he says. "There's a Man of Man IP, House of Ashes, The Devil in Me.
"We have nothing to announce right now, but we have some interesting plans about which of those we take to other places."