Jade Raymond's Haven Studio is already inspiring other PlayStation studios - and not just with its game
The games veteran discusses building a studio in the cloud, and working with PlayStation architect Mark Cerny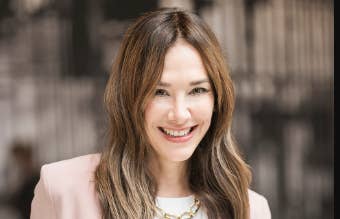 The ink has now dried. The team at Haven Studios -- the Canadian game developer led by industry veteran Jade Raymond -- are now officially PlayStation employees.
The two companies announced the planned acquisition in March. And when we spoke back then, it was clear why Sony was interested in buying a team that had only been founded in 2021.
For starters, it's a company filled with established talent, not just Raymond but a whole number of experienced names who were behind major hits such as Assassin's Creed and Rainbow Six: Siege. The developer is also making a live service title, which fits neatly with Sony's stated ambition to push further into online service-based games. And it also sees PlayStation gain a presence in Canada, one of the world's most successful games development countries.
Today, as the deal is finally confirmed, we've caught up with Haven again. And a lot has changed in just a short amount of time. The developer now has 106 employees -- a rise over more than 50 since October last year -- so it's certainly no small indie team anymore.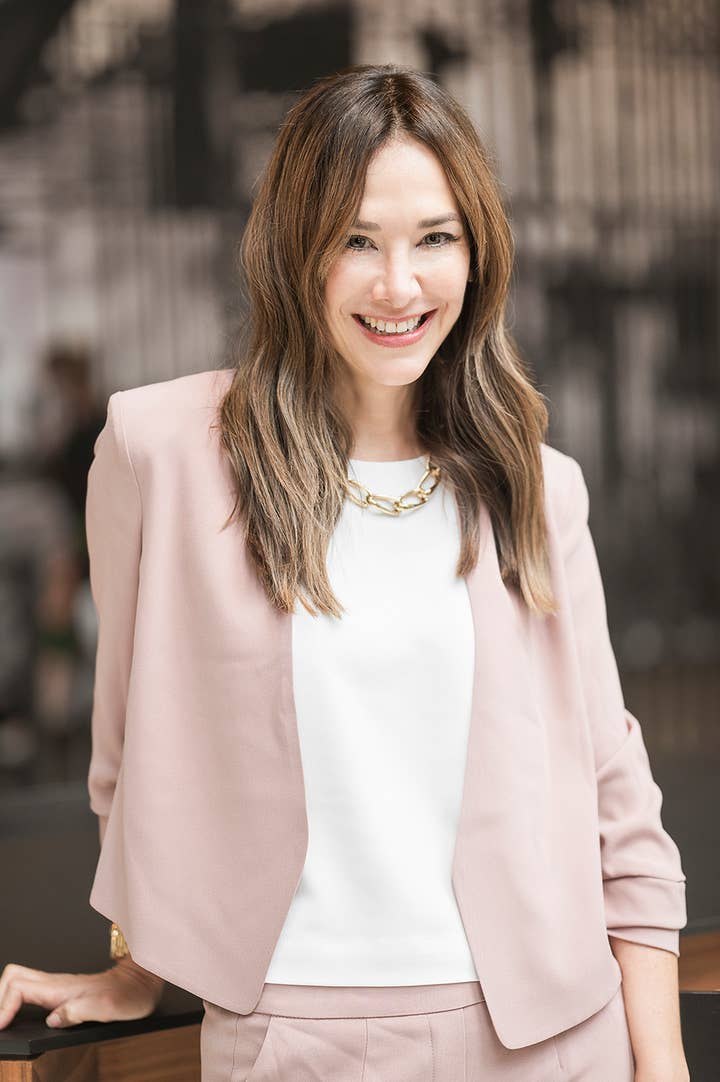 And what's more it's made some key engineering hires, and significantly increased its investment in R&D and the cloud.
"We already mentioned that we built the studio in a cloud and that was our vision since we started during the pandemic," Raymond tells us. "We didn't have offices at first and we thought why not innovate here and avoid people having these big machines and VPNing in?
"We had a cloud team initially that was about six people working on new ways to work. Now, we've just welcomed another 21 engineers to focus on long-term cloud innovation, because we really believe it's going to be a game changer in terms of how games are made."
Before Haven, Raymond had been working at Google on making games for its new Stadia cloud streaming platform. But Google decided to pivot away from internal development, which led to the formation of Haven instead. So in many ways it was inevitable that cloud technology would continue to play a significant role in what this team was going to do.
"There have been people talking about these different forms of cloud gaming from the consumer side, such as: 'you can now play these AAA games on mobile' or 'I can now do these different kinds of games', which was the promise of Stadia. But the promise of cloud that we're really focusing on is more what it means to game developers.
"When you think about the game engines that we have around, they were all built several years ago and things have changed a lot. Our games have a lot more data. We're making an exclusive for PS5, and it is a live service game, so we have additional challenges of how do we make that kind of game with that kind of delivery, but with the PlayStation-level graphics that people expect. All while allowing for those constant updates and building something that could be a living experience.
"We've just welcomed another 21 engineers to focus on long-term cloud innovation"
"Obviously to do that without having thousands and thousands of people, you need to work in a different way. And even if you are going to have thousands of people on the dev team, just the amount of data that you have to push and the way that you think about those updates and keeping a game alive... there's a lot better ways to do it.
"Our initial part of 'studio in the cloud' was really a focus on starting-up and building tools and the general things to get people working from home really quickly. Now we're looking at the next step: how do we innovate in terms of certain modules that the live service and engine needs, and how do we do those things in a more scalable way that will really enable us to have a more rapidly evolving game and more productive people? That's the dream.
"When you get to teams of thousands of people and you're dealing with a lot of these old processes where it takes a long time to just get your data and get up and running and open your editor... you sap some of the creativity out of game making, not only the reactivity but the ability for those game developers to just try things out. That's our main objective: we want to make the dev team more efficient and able to output new ideas faster."
To drive this cloud vision even further, Haven has hired Jalal El Mansouri, who was the technical architect on Ubisoft's hit live service game Rainbow Six: Siege before also joining Google in a similar role.
"Jalal joined us two weeks ago now to be principle architect for the studio, and also head of R&D. He's really going to be working with Leon [O'Reilly], our CTO, on shaping this vision. Both things that are going to be short term critical to operate our first game in a more efficient way, and then also some more forward-thinking stuff that we think will pay off, which is worth investing in now."
Haven is aiming to be a studio built for the modern world of games development. It was formed during a pandemic, with staff working remotely, and by people who know a thing or two about cloud technology.
"The downside of starting a new studio is you have to start everything from scratch," Raymond says "The plus side is you get to think: 'Is there a better way to do this?' We started a studio without a physical building, or local servers, so we had the opportunity to go: 'is there a different way we can do this that's more efficient?' One of the things I've heard from a lot of devs in the industry during the pandemic is that they've had to really grow their IT teams to support all the people with multiple machines working from home, and trying to dial in on VPN and get access. We have zero IT in the studio because we've automated everything in the cloud. There are things like that where we're already seeing the pay off, and that's why we've decided to invest more."
It's this approach that has caught the attention of PlayStation's other studios. Haven's CTO has been speaking to Sony's other teams about what it has been doing from a technical and cloud perspective, which Raymond says has been "super fulfilling" for the team.
And the company's R&D work has also caught the attention of Mark Cerny, the lead system architect behind PlayStation 4 and PlayStation 5, although this isn't necessarily related to the cloud.
"So [Mark Cerny] is one of the main reasons we're investing so much in R&D, and in this very senior engineering team," Raymond teases. "It's not just tied to cloud but also some more forward-thinking R&D. I'm not able to say too much now, but that's obviously one of the other things that's been a big attractor and is exciting to our team with PlayStation. Of course Mark Cerny is kind of like a rockstar, too, so being able to collaborate with him is really exciting.
"Mark Cerny is kind of like a rockstar, too, so being able to collaborate with him is really exciting"
"And the fact that Jalal is joining... there are a lot of bold ideas that we're looking forward to exploring."
Haven may be a 'studio in the cloud', but that doesn't mean it's planning to be a fully remote team. And like much of the games industry, the company is trying to work out the best way of managing this new hybrid way of working.
For example, Haven was built with the idea of having a flat structure. The company is full of veterans from AAA teams, and they understandably wanted to avoid the corporate structures that they've had to endure in the past, where there were multiple layers of management to go through. However, that means Haven has just three managers, who are now looking after over 100 employees. So there's a challenge on making sure the team is supported and that the managers are not pulled in 100 directions. It's an issue made even harder when employees are working remotely and with flexible work schedules, where even arranging a meeting can be a herculean task.
A lot of getting this to work will involve trying things out and adapting, which is a situation facing most games studios. Indeed, Haven is already learning things it wasn't expecting. For one, the company now has its own physical office space, and Raymond says that more people than anticipated are using it.
"[Our current office] is not our final long-term space," she says. "We found a really cool sublease. A group of architects designed a studio for themselves and then they didn't need all the space, so we took over a studio that architects built for themselves. It's pretty awesome.
"We are embracing the hybrid aspect. Some people have found working from home that they're just more efficient. But even people who told us that they weren't interested in the office... like we had one person in an interview say, and it was someone who we really wanted to join the team, and he was like: 'you can't make me come back in the office, I'm not coming back to the office'. And actually since he's joined, he's in the office quite a bit. We told him we weren't going to force him to come in unless there's a key meeting, but he's in the office a lot.
"Yes, we get used to being at home and we see the advantages of no one interrupting our work, but once people get in the office, they kind of start feeling happier, and they leave feeling re-energised. I wouldn't say we have a tonne of extraverts on our team, but even when you're an introvert, they come in the office and they realise: 'I don't feel quite as efficient in terms of the code I got done or the things I ticked off my task list, but I feel happier, I had some exchanges, I had conversation I wouldn't have otherwise'. So people are actually coming in a lot more than we thought, and we haven't put any hard and fast rules in place on that."
By the time our interview came to an end, we'd barely mentioned the game that Haven is actually building. We'd spent most of our time talking R&D and cloud and handling hybrid working, and how those things fit together.
But then perhaps the project itself isn't the most interesting thing about Haven right now; it's more about how it's being made, and what the team is developing alongside it. After all, it's this that has caught the attention of some of the more technically minded people within the PlayStation organisation.
There's clearly more to Haven than meets the eye.