Silicon Knights sees layoffs, says Nintendo rumor "has no basis in fact"
After the lawsuit with Epic, the developer is scaling back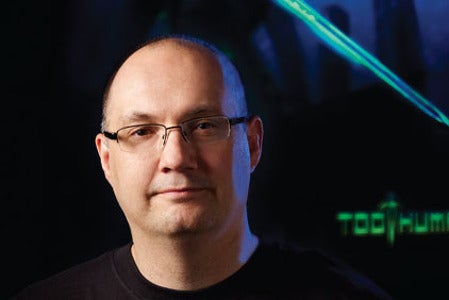 Last month, a judge awarded Epic Games $4.5 million in damages in its countersuit against Silicon Knights, and the developer quickly said it would appeal the court ruling. Times are tough at the Canadian developer, and now Silicon Knights boss Denis Dyack has responded to rumors spreading on the web that the studio is "in limbo" and that Nintendo had cancelled a sequel to Eternal Darkness.
In a statement sent to GamesIndustry International, Dyack did confirm some of the staff cuts. "Silicon Knights has unfortunately had to lay off a small number of people," he said. "We are scaling back to a core group and focusing all our efforts on future opportunities."
Future opportunities may include Eternal Darkness 2 and Dyack refuted the rumors brought about by a post on NeoGAF.
"As to the rumor about Nintendo, it is not true and has no basis in fact," Dyack asserted.
NeoGAF poster Shiggy - without saying where he got his information - alleged that Silicon Knights' future "was solely dependent on Nintendo's goodwill since late November 2011" and "when Nintendo saw that they would need to pay an additional 10 million USD to have the company survive that develops the game, they didn't seem to like it, especially as they wouldn't get anything in return. This has happened in the past too, do you remember Factor 5?"
Last holiday season, Silicon Knights had to let 45 employees go. At this point, it's unclear how many staff remain at the company. We've put in another inquiry and we'll let you know if we get a concrete number.