Silicon Knights confirms that it will appeal court ruling
A jury ruled in favor of Epic on all counts, but Denis Dyack isn't giving up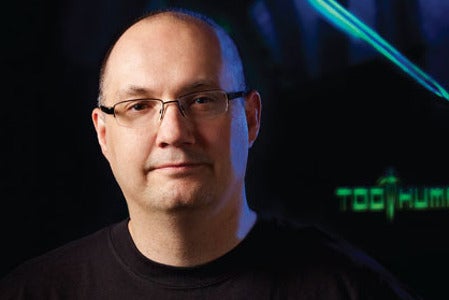 Yesterday, news broke from Epic Games VP Mark Rein that the jury on the Epic v. Silicon Knights lawsuit had ruled on all counts in favor of the Unreal studio. A judge awarded Epic Games $4.5 million in damages in its countersuit against Silicon Knights. Now, however, GamesIndustry International has heard from Silicon Knights boss Denis Dyack that his company intends to appeal.
"We are disappointed by the outcome and we plan on appealing," he told us.
Silicon Knights had been seeking $58 million in damages over problems it faced with Epic's lack of support for the Unreal Engine 3 during development of Silicon Kinght's Too Human. Dyack said his team had to build a whole new engine from scratch while Epic put its focus on the first Gears of War for Xbox 360.
It'll probably be a long while (several months) before a verdict is reached on Silicon Knights' appeal, but we'll keep you posted on any developments.