Denis Dyack addresses "ugly" X-Men Destiny controversy
Video: "I've got to do something about this, because it's affecting me and it's affecting my colleagues at Precursor Games"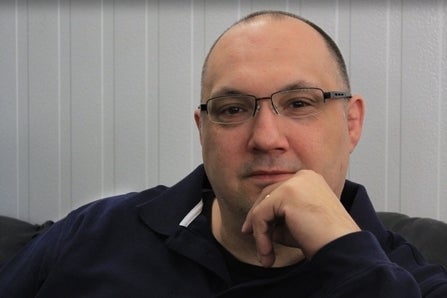 Precursor Games' Denis Dyack has released a 30-minute video addressing the allegations made against him during his time as boss of Silicon Knights.
Dyack is currently working at Precursor Games on Shadow Of The Eternals - a crowd-funded spiritual successor to Eternal Darkness: Sanity's Requiem, the revered GameCube title that served as a founding stone for Silicon Knights' reputation.
However, a Kotaku article published last year has proved to be the source of great difficulty in generating interest for the game's Kickstarter campaign. The article contained a litany of allegations around Dyack's mismanagement of Silicon Knights and the development of X-Men: Destiny - including accusations that Dyack had mistreated employees and embezzled money from Activision.
"Despite our excitement [about Shadow Of The Eternals], and us wanting to move forward with me focusing on the creative, [the Kotaku article] keeps rearing its ugly head, that Paul Caporicci, our CEO, has asked me to address," Dyack said in the video
Dyack has claimed that his silence on the article was due to his belief that without, "a single credible source, and nothing could be verified, that nobody would believe this. I know the... accusations of me embezzling money from Activision and being terrible to people were not true, but I never really thought people would believe it."
"I've got to do something about this, because it's affecting me, it's affecting my colleagues at Precursor Games, and it's affecting the community that wants to see this game get made."
Silicon Knights finally closed its doors earlier this month, by which time Dyack was already working with Precursor. While the studio worked on a number of celebrated titles, its final years were scarred by controversy: in addition to the Kotaku article, the company lost a costly lawsuit with Epic Games, and was denied funding by the Canadian government.