Shuhei Yoshida on his BAFTA, breaking the rules, and opening PlayStation to more indies
We speak to PlayStation's biggest indie champion about the challenges smaller studios face today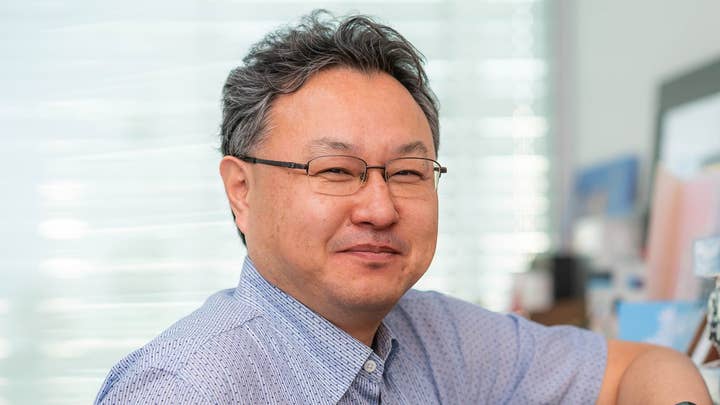 "The biggest moment for me was when Journey came out. The impact the game had on the people who played it, the emotional reaction that game created to almost console people who had lost love ones… By playing the game, you can reflect on the people you loved, their life and death."
Shuhei Yoshida, head of Sony Interactive Entertainment's Independent Developer Initiative, has been working with indie studios for decades. Yet, after all this time, it is still Thatgamecompany's seminal 2012 release that he feels had the most impact on his career and remains his favourite among all the games he has worked on.
"The fact that a small game from a small team took Game of the Year titles everywhere, not just AAA titles," he says. "It wasn't just best indie game, but the best game of the year. So I think Journey was the first of the bunch that started that trend, and I was so fortunate to be there supporting and helping the team to develop that game."
"I'd like to see the trend of supporting the diversity of creators and diversity of voices to continue"
GamesIndustry.biz is speaking to Yoshida ahead of his appearance at tonight's BAFTA video game awards, where he will become one of a few games industry pioneers to receive the Academy's top accolade, the Fellowship award. The honour is not just in recognition of his decades-long career – with 2023 marking his 30th year at PlayStation – but also his efforts championing independent developers.
For Yoshida, tonight will be a slightly odd experience.
"It's amazing, but I feel a bit strange," he says. "When I go to these events, I always go to celebrate the nominees and winners, whether it was first-party games from our own studios or nowadays the indie developers we work with. I'll be there so we can celebrate or console each other, that's what I enjoy doing every year so it's a bit strange to be receiving the award. And I'm not even nominated, I know I've won. It's an amazing honour, but very strange."
In particular, he's hoping the Annapurna-published cat adventure Stray will pick up some awards. However, he quickly emphasizes that just being in the running is impressive for any indie studio.
"I always tell developers that being nominated is great enough, even if you don't win," he says. "If you don't win, that's a motivation for your next game."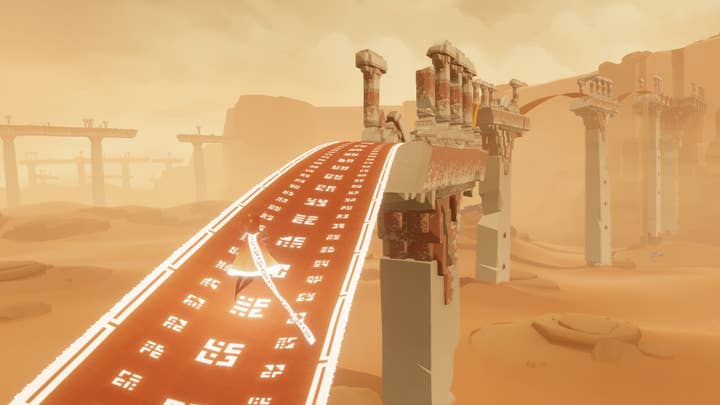 A lot has changed during his three decades at PlayStation, not least for indies, and Yoshida is most pleased by how the industry has "constantly democratised development."
"The tools available, like Unity and Unreal, are free to everyone, and the publishing and digital distribution means that anyone, even a kid in Africa, can download something like Unity and start making games, and then publish globally on marketplaces. That, to me, is the biggest change."
He adds that the democratisation of development has brought in more and more fresh perspectives, and urges his fellow industry veterans to remember that, no matter how much experience is gained, you don't know everything.
"As you work in the industry over the years, you kind of develop certain patterns of knowledge that 'you should do this' or 'you shouldn't do this'," he explains. "But sometimes some creative people come up with an idea that seems to be against that kind of rule of thumb but actually breaks through with new ideas. We should all be open to new ideas and new approaches to games development."
"Sometimes creative people come up with an idea that seems to be against that kind of rule of thumb, but actually breaks through with new ideas"
When we last spoke to Yoshida at our GI Live event six months ago, he discussed how PlayStation – once a haven for indies – had ended up focusing more on AAA titles as PS4 matured and PS5 approached. Since that realisation, he says there has been lots of work behind the scenes, with representatives across different departments working out they can better support independent developers on PlayStation platforms. And crucially, they are sharing those discoveries, with one team, in particular, leading the way.
"The third-party relations team has a global network of account managers to be able to talk to game developers on a daily basis," Yoshida says. "They're receiving pitches and looking at places like Steam and other marketplaces, even Twitter, to find out about interesting new games. They have great knowledge about what games are exciting and which ones we should be promoting on PlayStation as a platform, and this knowledge is shared with other departments so they can help promote these games.
"We are working hard to improve our systems and tools and sharing information to better promote games and we try to create new ways to showcase these quality games to PlayStation users."
These efforts are partly driven to overcome a misconception about how difficult it is for indie developers to access PlayStation 5, especially around launch and in the console's first year.
"That's partly because when we launch a new platform, we can only produce so many development kits," he explains. "So we have to prioritise the distribution of these early kits and that created some barrier for the broader development community on the international stage. But now the tools are available in abundance.
"We're trying to change the perceptions of the challenge of developing and publishing games on PlayStation. It's a communication challenge we've been working on. We've been doing conference tours, going to events and doing talks and keynotes and things like that to send the message that we're open for developers to bring their games to PlayStation."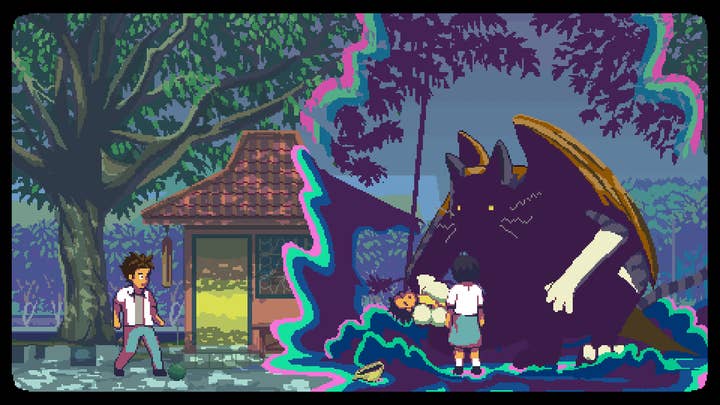 While the barriers to entry in terms of development and, to an extent, publishing is practically non-existent in today's industry, Yoshida says indies still face one significant long-running challenge: discoverability.
"There are so many great quality games that no one knows about," he says. "The challenge to get funded has always existed, but there's more and more money coming into the industry all the time, there are more publishers and indie publishers, more funding from governments, and more entrants from big companies like Netflix, Amazon, Google and Meta coming in. Or Tencent and NetEase, these big, rich companies.
"And digital storefronts can have unlimited numbers of games because they're digital, but there's only so much space at the front of the storefront. So getting your games known is the biggest challenge for indies."
Making indie games more visible is just half the battle; convincing players to play or buy them is something else entirely. Yoshida is keen to see storefronts continue to evolve, not only helping overcome those discoverability barriers, but also directing players to take a chance on an indie game they might enjoy.
"These marketplaces need to be more intelligent to surface games that people like," he says. "Each individual gamer has their own taste, not all games are for everyone. If you can use smart logic to surface and matchmake these games that appeal to you, that can help to better surface games for each person."
"We're trying to change the perceptions of the challenge of developing and publishing games on PlayStation"
While the jury is still out on the long-term impact, the evolution of subscription services has a role to play in making indies more prominent, Yoshida says. PlayStation has experimented with this in the past year, with the aforementioned Stray and this month's Tchia being made available to higher-tier PlayStation Plus subscribers at launch.
Not every indie game gets the day-and-date treatment, but Yoshida believes their inclusion in subscription service libraries improves their discoverability, likening it to films and TV shows people discover on Netflix that they might not otherwise have tried.
"People who have subscribed to the service already have access to all these games that are available, so there's a better chance for your game to be tried by people who never knew it existed," he says. "So subscription services have a role to play in surfacing quality games to more people."
Last week, Microsoft announced the revamped ID@Xbox Developer Acceleration Programme, with a particular focus on creators from underrepresented backgrounds. Yoshida says PlayStation is continuing its own efforts to support – and, where possible, fund – developers from a wide variety of background, and he's pleased to see companies of all sizes doing the same.
"I went to the BIG Festival in Sao Paolo, Brazil last year and I saw many indie publishers from Western nations sending scouts – people from Devolver, Team17, Curve Digital, they're all trying to find games from these cultures and spaces," he says. "They can play an important role in elevating games from different regions and showcasing them to a global market."
Ultimately, this is Yoshida's biggest hope for the future of indies, and the industry's future. With the barriers to entry lower than ever, the opportunity stands for video games to diversify more than ever and represent a broader range of creators than when he first joined PlayStation. And this shift has already begun.
"I'd like to see the trend of supporting the diversity of creators and diversity of voices to continue," he says. "I come from Japan, and Japan is fortunate in that our manga, anime and games are enjoyed by a global audience. But there are many different cultures in Asia, so I'd like to see more games from these regions be more successful.
"One game that was super fun and I enjoyed playing was A Space For The Unbound. It's an adventure game about two young people, a beautiful game, but it's based in Indonesia in the 1980s. The culture of that time, the music, even the movies that were popular, are referenced in the game, but the theme of the game is universal so anyone can enjoy this very touching story.
"I'd like to see games like that become more successful in the global market."