Shuhei Yoshida on PlayStation's ongoing mission to transform how it works with indies
The platform holder's leading indie champion discusses experimenting with indies on PS Plus and why these studios are leading the way in VR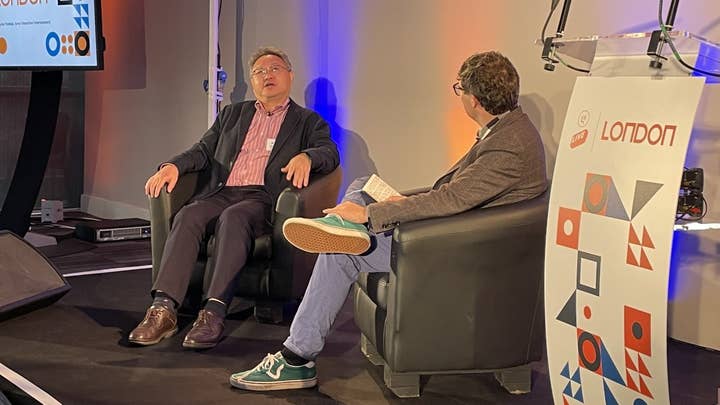 It's been just over two years since Sony launched its PlayStation Indies initiative to better highlight independent developers making games for its consoles, and coming up on three years since long-serving exec Shuhei Yoshida took the reins of this project.
During a fireside chat with our own Christopher Dring at GI Live: London last week, the indie champion emphasised that the initiative was already in its planning stages when he joined the group, borne out of a desire to make PlayStation the best place to develop, find and play great indie games.
"In the early PS4 days, PlayStation was known to be promoting lots of indie developers and indie games," Yoshida explained. "During 2018 and 2019, the company was focusing a little bit more on the AAA side and [Sony Interactive Entertainment president and CEO] Jim Ryan wanted to change that."
"Indies are left on their own because we cannot have a human being to talk to everyone, so we have to improve the tools"
In mid-2019, Ryan asked Michael Pattison – then vice president of the global third-party relations team – to come up with a way to "reinvigorate efforts to help indie publishers and developers," with Yoshida brought on board to help with those efforts. Around the same time, Sony also recruited former Double Fine exec Greg Rice, adding his indie publishing experience to the team – thanks in part to a written recommendation from Yoshida.
In January 2020, Yoshida then presented the group's plan to Sony management, detailing what his team thought the platform holder needed to do to better support indies, and what resources it would need to do so. A key priority, at least in Yoshida's mind, was finding more ways to promote the indie games coming to PlayStation.
"There are so many indie games being created and published so one thing I thought we should be doing as a company is to look at all the games in coming to PlayStation, curate the best ones and showcase that to the consumers so that they know what games they should be looking at – like a recommendation… Kind of the top cream of indie games on PlayStation," he said.
"But at the same time there are hundreds of games published every year so we have to improve the systems and support that we are providing to these hundreds or thousands of developers, because we cannot have a person communicating and helping each one of them. There are so many, so we have to improve the system, tools, and support for them to really make it easier."
PlayStation's restructure prior to 2019 has helped with this. Historically, the platform holder has been organised around three regional headquarters: The US, Europe and Japan. Publishers and developers would have to submit their games to three regions, each with their own systems and tools. But Sony has made its gaming operations more globalised, and that transition continues.
"We have to ask publishers, when promoting a game just like you do 'wishlist on Steam', can you also say 'wishlist on the PlayStation Store'?"
Another key factors has been making sure the tools and systems indie developers use are the same that apply to all other developers and publishers on PlayStation – although Yoshida recognises that this does add some additional complexity for smaller studios.
"The big publishers have what we call account management people can help them out," he said. "But these indies are left on their own because we cannot have a human being to talk to everyone, so we have to improve the tools. What we introduced for the PS5 generation is publishing to bring your game to the global market, which is a big improvement from the past where the publishers, developers had to submit to all regions."
New tools for developers include analytics that help them understand sales, revenue and engagement – a system that took almost a year to deploy to all users, and the platform holder is still looking into ways to make this more accessible to indies.
"Some people are very familiar with this kind of analytics, but other people are not," said Yoshida. "So they need some kind of easier way to understand, to get the snapshot of how their games are performing, [including] when they do their own marketing, how that results in better sales and engagement or something like that. So we are working on training and Q&A sessions and we are trying to create some videos so that everyone can watch how to use these tools."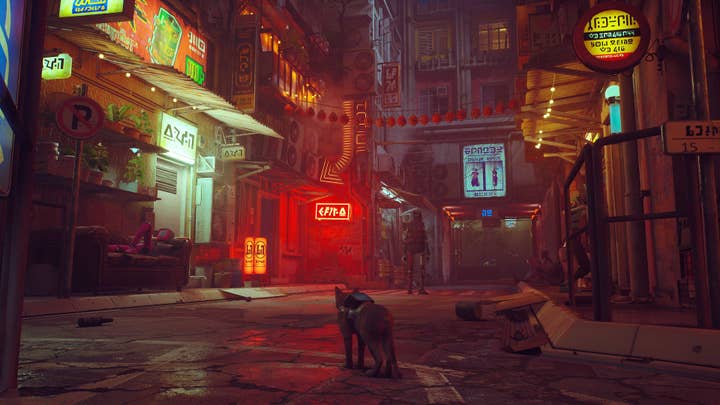 Yoshida also discussed a new voucher system that helps indies deploy codes for games to journalists, data testers or even friends, and pointed to the support Sony has given via its various media channels such as the PlayStation Blog, as well as its YouTube, Facebook and Instagram accounts.
"Lots of people come to these channels so now all the publishers and developers on PlayStation can submit their newsfeed into our system so that our teams can pick up to post on our channel," he says. "So we are working on many different tools and systems and we are trying to improve all of them all the time."
"It's the indies in my mind who really takes the risk because they want to make games on VR"
PlayStation Indies was announced in July 2020, showcasing nine titles that were heading to the upcoming PS5. Some become highly anticipated, like Kena: Bridge of Spirits and this year's Stray. Since then, Sony has made sure to include indie games in its subsequent State of Play presentations, as well as separate indie-focused announcements via its aforementioned channels, often highlighting five to eight titles at a time.
"We've been doing it several times a year -- we call it indie showcase internally," said Yoshida. "There is a lot more coverage by the media, [we have] so much news coming out at the same time, and they [maximise] our news coverage."
Just as important are the PlayStation Indies sales on the store itself, across both PS4 and PS5. Every game, Yoshida and his team look at the titles that have been released over the past month, curating a selection of games they wish to put in front of more gamers.
"That collection is very popular when it's included. It's really fun internally to discuss and debate which game should be that Hero title."
Perhaps a bigger innovation when it comes to the PlayStation Store has been the introduction of wishlists. While this system allows players to set up notifications for any upcoming titles they're looking forward to – receiving a message when said games are released or discounted – Yoshida recognises how valuable this has become to indies on PC.
"That's becoming more popular and we have to communicate to publishers this feature is now available – when promoting a game just like you do 'wishlist on Steam', can you also say 'wishlist on the PlayStation Store'? That's a new thing and we are working across different departments so that when we do indie showcases or State of Play, we want to make sure the publishers prepare the game page so that when people see the news announcement or read the blog posts, they get excited and click on the wishlist on the store page."
Indies have also been taken into account with this year's revamp of PlayStation Plus. Yoshida says he and his team were keen to make sure there are indie games that Sony can "wholeheartedly recommend to people" in both the ongoing additions to the Essential tier as well as the library found on the Extra tier. In fact, he estimates Extra subscribers have access to around 100 high quality indie games already, with the team constantly looking at potential new additions for the catalogue.
"We like indie publishers to show us games early and from the start communicating how they are doing with their goals"
One prominent inclusion is the aforementioned Stray, a feline adventure through a cyberpunk world that rapidly became one of the industry's most talked about games when it released in July. It is also, so far, the only example of a game being added to the new PlayStation Plus at launch, available at no additional cost to Extra and Premium subscribers.
Yoshida observed that PlayStation has already supported indies in this way with the pre-revamp PS Plus; Rocket League and Fall Guys are prime examples of indie titles that were given to subscribers at launch, a move that ultimately transformed their respective developers' fortunes.
"Having a lots of people playing really helps these online games to create a big community from day one," Yoshida explained. "And you know, we believe the inclusion in PS Plus contributed to the success of these titles."
For Extra, Yoshida said the approach is more focused on helping publishers "manage the lifecycle" of their titles. He likens it to films: first, there's the theatrical release, followed by the movie's debut on DVD and Blu-ray and perhaps its inclusion in a pay-per-view service. There's also subscription services like Netflix, and the TV rights, each one creating a new window to reach a broader audience and hopefully boost revenues.
"In the same kind of way, we believe in the premium release of titles at the launch. And after maybe six months or ten months or two years, inclusion into the service like PlayStation Plus Extra can help resurface these games to a new broader audience – some people might have missed playing these games when they came out. Again, this is a great chance to play and generate word of mouth. If there's a DLC or sequel coming out, we can help elevate interest of a broader audience to the franchise. So we are encouraging publishers to make use of these services in managing the lifecycle of each title."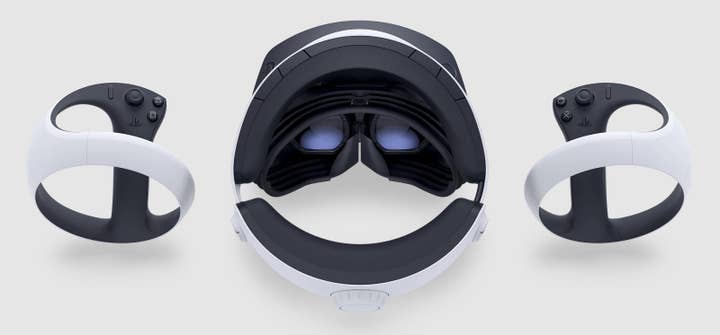 Stray, however, was "something different." Already one of the most anticipated games announced during a 2020 PS5 showcase, it was on the radar for many Extra subscribers (while Sony does not break down its subscription base beyond the overall 50 million users, Yoshida noted that Extra is "a smaller subset").
"By including and featuring Stray as the face of this upper tier service, I hope we contributed to promoting the title when it came out. The game did extremely well in terms of sales. But it's still early days and as I explained earlier, the subscription service is to help publishers to manage the lifecycle. So it's kind of experimental for us at this point."
Finally, Yoshida expects indies to play a crucial role in the success of the upcoming PlayStation VR 2. The VR market is still small compared to console, although he noted it's growing thanks to Meta and other headset providers.
"When the industry sees these opportunities, it's something really, truly exciting from a technical standpoint or the gameplay standpoint. The indies have been waiting to make VR games since we [first saw] VR in the 1990s and they've been waiting for these technologies to become available for them to make games on. So there are big games like Horizon: Call of the Mountain and Resident Evil Village. Yes, they're amazing, but it's the indies in my mind who really takes the risk because they want to make games on VR."
He added that while there was a big boom in virtual reality around the original PlayStation VR and Oculus Quest around 2016, after a couple of years investors moved on other things. Yoshida remembers it as "a very difficult time" but in the years that followed, innovative indie developers and publishers continued to experiment with virtual reality.
"They've been releasing new games in VR and they've been curating this knowledge and experience how to use this new tech," Yoshida said. "And they are making better and better games and now with metaverse and [other] things. The money is now coming back and now some of them are getting a lot of money invested and becoming the new publishers to help other developers as well. So you will see great VR games coming out from these now re-energised [studios] and [more investment] in the VR publishers."
PlayStation will continue its mission to better support indies, through new tools and promotions as Yoshida mentioned – and the exec is keen to discover more future hits as early as possible.
"We are big fans of seeing games early and we've been looking at games from the very conceptual stage," he concluded. "We like indie publishers to show us games early and to start communicating how they are doing with their goals, and we'll see if there's a great opportunity for us to help them, showcase and promote their titles."
You can watch the full interview below.