Sega exits the arcade business after 56 years
Publisher sells remaining 14.9% of shares to Genda, all arcades will be rebranded as GiGO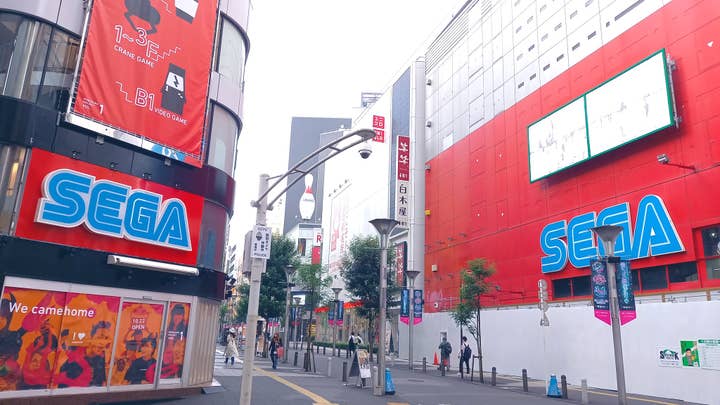 An era ends as Sega fully withdraws from the arcade business in its home territory of Japan.
The news reported by Yakuza fansite The Tojo Dojo (spotted by Eurogamer), which says the publisher is selling all remaining shares in its arcade operations to Japanese amusement rental business Genda Inc.
Back in November 2020, the company sold 85.1% of shares in its Sega Entertainment division, which handles its arcades, to Genda for an undisclosed sum. Genda will now take the remaining 14.9% of shares and rebrand all of its locations.
Genda chairman Takashi Kataoka tweeted that every Sega arcade in Japan will now be branded as GiGO, an acronym for "Get into the Gaming Oasis."
The Akihabara, Shinjuku and recently re-opened Ikebukuro locations will be the first to be rebranded, followed by any others around the country.
"We thank Sega for its 56-year history and hope that it will be an oasis that will satisfy people's thirst with realistic entertainment," Kataoka tweeted (translated by Google).
Sega's decision to originally sell the majority of shares in its arcade operations followed the heavy impact of the COVID-19 and resultant stay-at-home measures on this area of its business.
More recently, the publisher has shown signs that it will focus more on its console and PC games business.
When announcing a cloud partnership with Microsoft, Sega referenced a new "Super Game" strategy, which will centre around developing "new and innovative titles where the key focuses are 'Global', 'Online', 'Community' and 'IP utilisation'."