Sega's strong Q1 games performance erased by impact of COVID-19
Revenue from resorts, arcades and pachinko machines all plummeted as pandemic led to closure of public spaces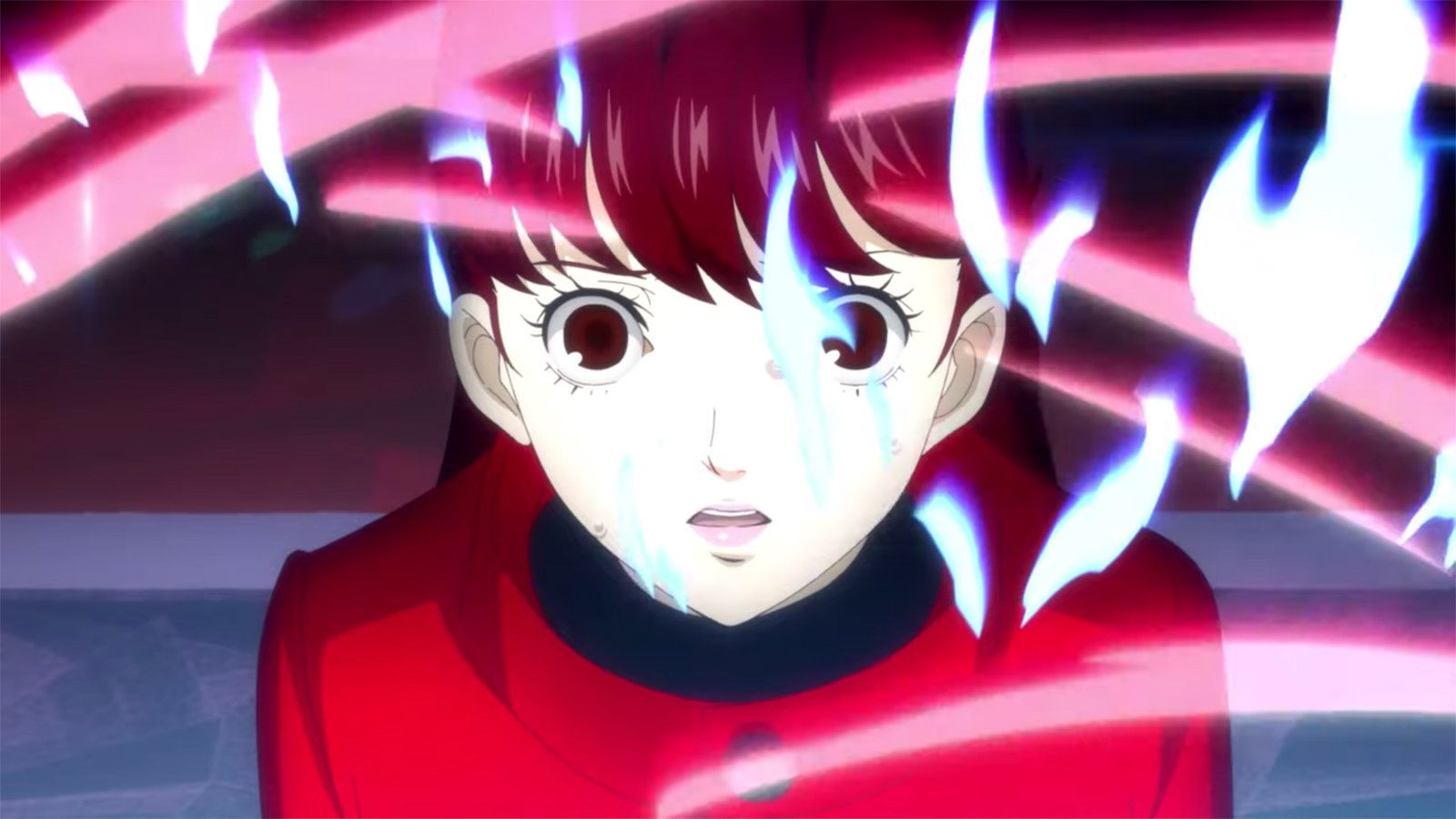 Video games were the sole bright spot for Sega in Q1, as the COVID-19 pandemic undermined every other aspect of its business.
In the three months ending June 20, 2020, the Japanese firm sold around 13 million units of video game software -- an increase of 100% over the same quarter last year, entirely driven by locked down consumers.
The key performers were Creative Assembly's Total War: Shogun 2 and Total War: Rome 2, which sold a combined 1.9 million units during the quarter. Persona 4: The Golden and Persona 5: Royal sold a combined 1.2 million units.
This contributed to the solid performance of Sega's Entertainment Contents division, which recorded a 15% decline in revenue to ¥45.1 billion ($427 million), but a 68% increase in operating profit to ¥8.2 billion ($77.6 million).
The division would have performed even better were video games not grouped alongside amusement machines, which rely on public spaces like arcades to make money.
While Sega noted arcades in key markets had started to open by the end of the quarter, "like-for-like sales" were 27.4% of the level achieved in Q1 last year.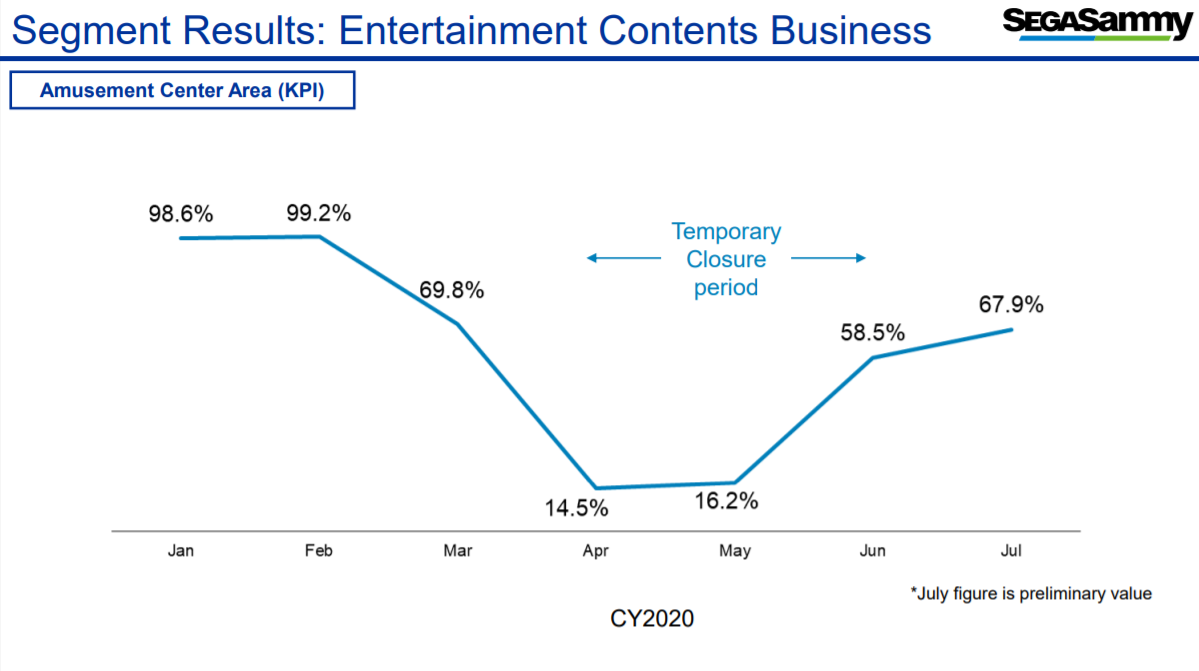 This follows the news that one of Sega's most important arcades in Tokyo's Akihabara district will be closing on August 30 -- as reported by Sora News.
Sega's other core divisions were more profoundly affected by the COVID-19 pandemic, with both Pachislot / Pachinko Machines and Resorts almost entirely based on commerce in public spaces.
The Pachislot and Pachinko Machines division saw unit sales crater during the lockdown. Sega sold just 485 pachislot machines, down from almost 18,000 a year ago, and 177 pachinko machines, down from more than 16,000.
The division recorded an 84% decline in revenue to ¥2.7 billion ($26 million), and made a loss of ¥8.5 billion ($80 million). In Q1 last year, it was ¥994 million ($9.4 million) in profit.
As with arcades, Sega's resorts had started to open again following a period of closure due to COVID-19, but the company reported that the number of guests at Phoenix Seagaia Resort was 23% compared to Q1 last year.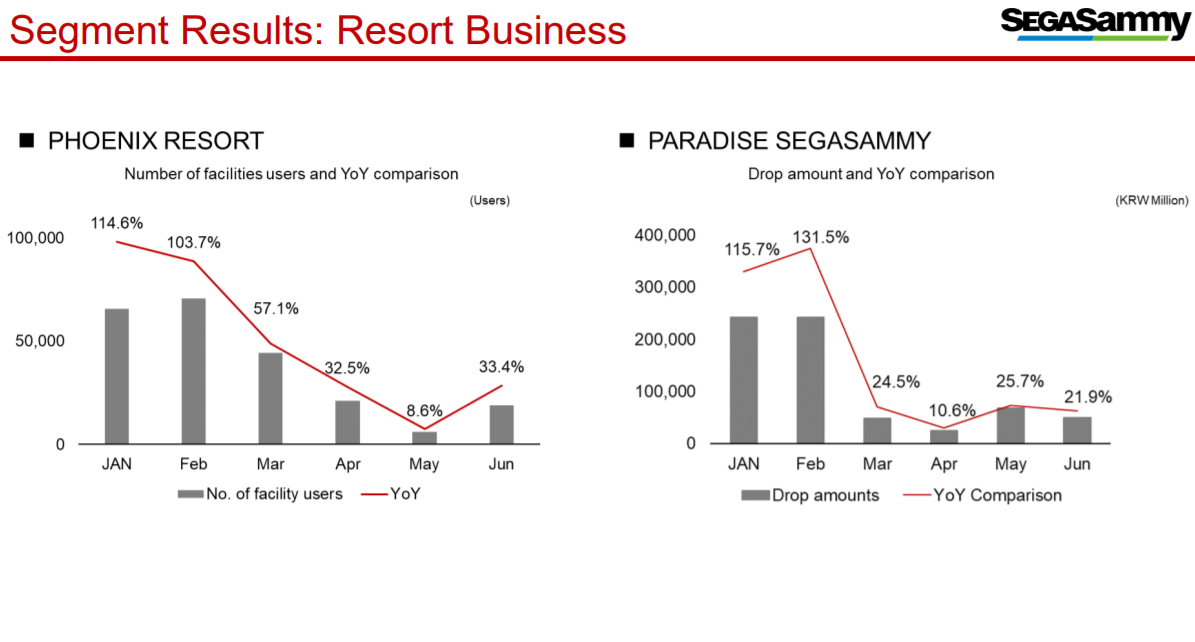 The Resorts division recorded an 81% decline in revenue to ¥464 million ($4.4 million), and made a loss of ¥2.14 billion ($20.2 million).
Overall, Sega Sammy earned ¥48.4 billion ($458 million) in revenue, down 34% year-on-year. It made a ¥3.3 billion loss ($31 million), down from a ¥1.7 billion profit in Q1 last year.
The company's forecast for the entire fiscal year reflected the ongoing uncertainty created by the COVID-19 pandemic.
The Japanese firm expects to earn ¥277 billion in revenue ($2.6 billion), down 24% over last year, and a loss of ¥17 billion ($161 million), down from a ¥13.8 billion profit.