Overkill's The Walking Dead postponed, not cancelled on console
UPDATE: 505 Games confirms this is the same delay announced last month, despite confusion over PS4 pre-order refunds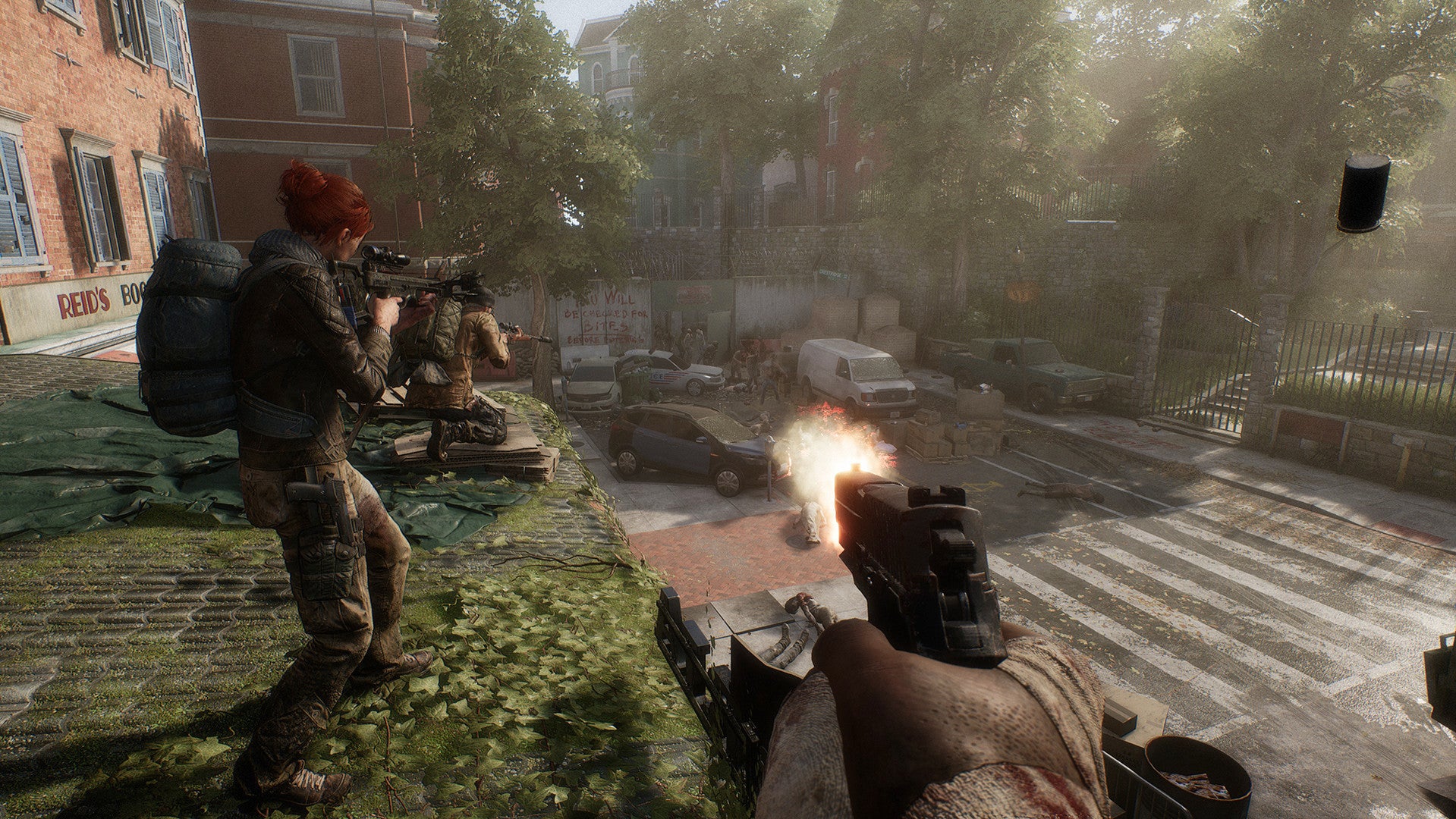 The console version of Overkill's The Walking Dead is still in development, despite emerging reports that it has been cancelled.
Rumours of the game's demise originate from PlayStation 4 users sharing emails and notifications they have received, showing that pre-orders were being refunded.
According to the emails shared, PlayStation said: "The publisher has notified us that the game is cancelled."
However, 505 Games -- which is publishing the game on consoles -- has stated via Twitter that this isn't the case.
We just wanted to clear the position on the OVERKILL's The Walking Dead on console and confirm that the game has not been cancelled, purely postponed whilst development is on-going. We will share further news as soon as possible.

— 505 Games (@505_Games) February 20, 2019
It's not clear whether this is an additional delay to the one announced in January, which pushed Overkill's The Walking Dead on console back from its original February release date. GamesIndustry.biz has contacted 505 for clarification.
GamesIndustry.biz has also contacted PlayStation to clarify whether pre-orders have really been cancelled. The platform holder has occasionally done so when a title is delayed with no sign of a new launch date -- for example, when Ubisoft's South Park: The Fractured But Whole was pushed back.
It's understandable why there are concerns around the console version of Overkill's The Walking Dead. The PC edition has performed poorly since launching in November, generating only $3.7 million for Starbreeze.
The game's struggles have contributed to turbulent times for Starbreeze, with the Swedish publisher facing insolvency towards the end of 2018. It has since pledged to refocus on its games development and publishing business, suggesting it will scrap the virtual reality business in which it has invested heavily.
Most recently, the firm sold the publishing rights for System Shock 3 back to OtherSide Entertainment, recouping the costs it had already contributed to the game's development.
UPDATE: 505 Games has confirmed to GamesIndustry.biz that this is the same delay as the one previously announced, suggesting the game's development schedule has not been altered either.