Nordic Games acquires de Blob IP
Austrian publisher adds another franchise to its growing collection of former THQ brands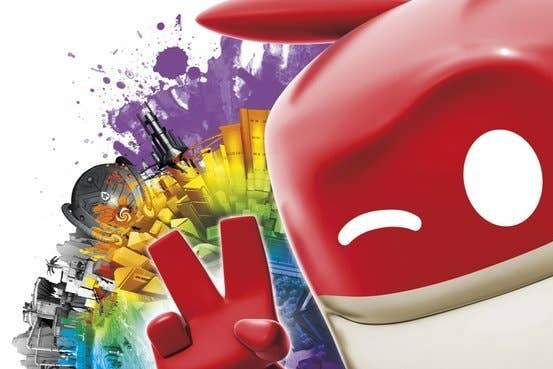 Nordic Games has scooped up another franchise left homeless after THQ declared bankruptcy late in 2012. The publisher today announced it has closed on a deal to acquire the de Blob intellectual property from THQ Inc. and THQ International GmbH.
"de Blob is just a great and truly unique franchise," Nordic Games business and product development director Reinhard Pollice said. "We are excited about what the future holds for this polychromatic extravaganza as the newest addition to our portfolio. We will evaluate opportunities with the existing games, as well as potential sequels."
The de Blob series began on the Wii in 2008, and spawned a multiplatform sequel as well as a pair of spin-offs for mobile platforms. The original developer, Blue Tongue Entertainment, was a THQ subsidiary shut down in 2011 in a wave of layoffs at the publisher.
When THQ went bankrupt, Nordic Games took the opportunity to add an assortment of the publisher's holdings to its own business. For a total of $4.9 million, Nordic acquired the rights to Red Faction, Darksiders, and MX vs. ATV, among others. Earlier this year, the company acquired the THQ trademark so that it could publish the properties it acquired under their original branding.