Nordic buys Jagged Alliance
PC turn-based strategy series the latest IP in publisher's ongoing acquisition spree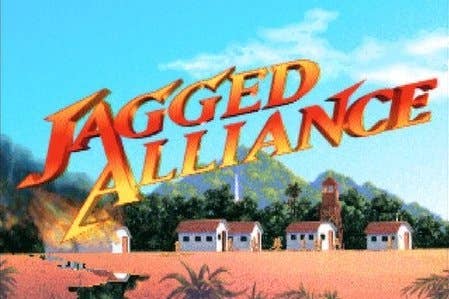 Nordic Games has made a few more additions to its intellectual property lineup. The company today announced that it had acquired an assortment of IP from bitComposer Entertainment AG, headlined by the PC strategy franchise Jagged Alliance.
In addition to Jagged Alliance, Nordic now owns license and distribution rights to Panzer Tactics HD, North and South, Giana Sisters - Twisted Dreams, Citadels, and Bridge Project.
"The decision to acquire Jagged Alliance was an absolute no-brainer for us," Nordic business and product development director Reinhard Pollice said. "The other titles in said acquisition coupled with the license- and distribution rights to other IPs are a great opportunity to further expand our range of games."
Since the beginning of 2014, Nordic has been active on the IP acquisition front, grabbing adventure games from dtp Entertainment, Desperadoes and Silver from Atari, and a host of THQ properties including Darksiders, Red Faction, the MX series, de Blob, and the THQ trademark itself.
Nordic becomes the latest in a long line of Jagged Alliance stewards. It takes over from bitComposer Games, which acquired the rights from Strategy First, which gained rights to the franchise from now-defunct original publisher Sir-Tech Software.