More than $5m worth of Oculus content was sold on Christmas Day
Mark Zuckerberg points to holiday surge as sign of progress for the VR ecosystem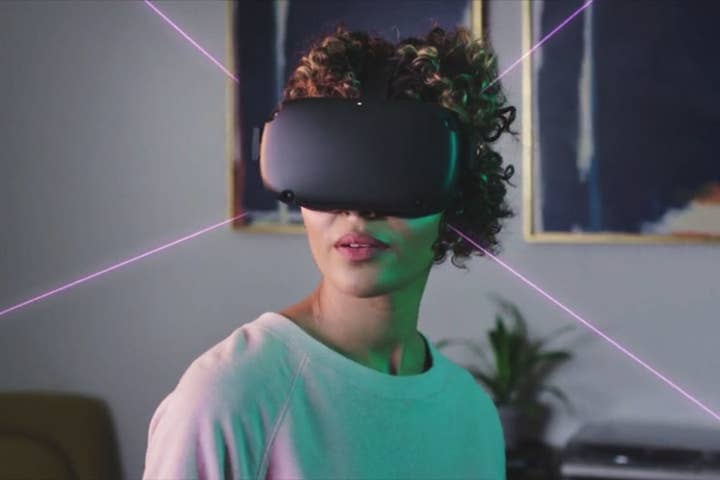 The CEO of Facebook says the firm has "hit a real milestone for virtual reality" thanks to Oculus Quest, demostrated by strong holiday sales for VR games.
During an earnings call after its most recent financial results, transcribed by Seeking Alpha, Mark Zuckerberg told investors that while the company's dreams for full augmented reality is "still a number of years away," Oculus is seeing real momentum with virtual reality.
"Sales are stronger than we expected, and people are buying and engaging with more content than we'd expected to," he said. "On Christmas Day, people bought almost $5 million worth of content in the Oculus store."
Zuckerberg recognised this was "an outlier day" but said it was still "real volume by any measure" and "shows the progress that this ecosystem is making."
Later in the call, Zuckerberg answered a question about Facebook's overall gaming strategy, following the social network's exclusivity deals with games streamers and its acquisition of Playgiga towards the end of 2019.
The CEO explained that while there will be crossover between Facebook Gaming and Oculus, the company is "developing them somewhat independently."
He compared gaming to Facebook's groups, news tab and Watch video platform -- that is, as something that users can connect over.
"This is going to be one of the increasing focuses for us or just the different ways that people want to interact and build communities," he said. "We're not just trying to build things that everyone is going to want to use. We think something like gaming, hundreds of millions of people are going to want to use it, and that's great."