Miniclip at 20: "I think the console experience was an abject failure for us"
Newly-appointed CEO Saad Choudri and co-founder Rob Small discuss growth, acquisitions, and sticking to what you know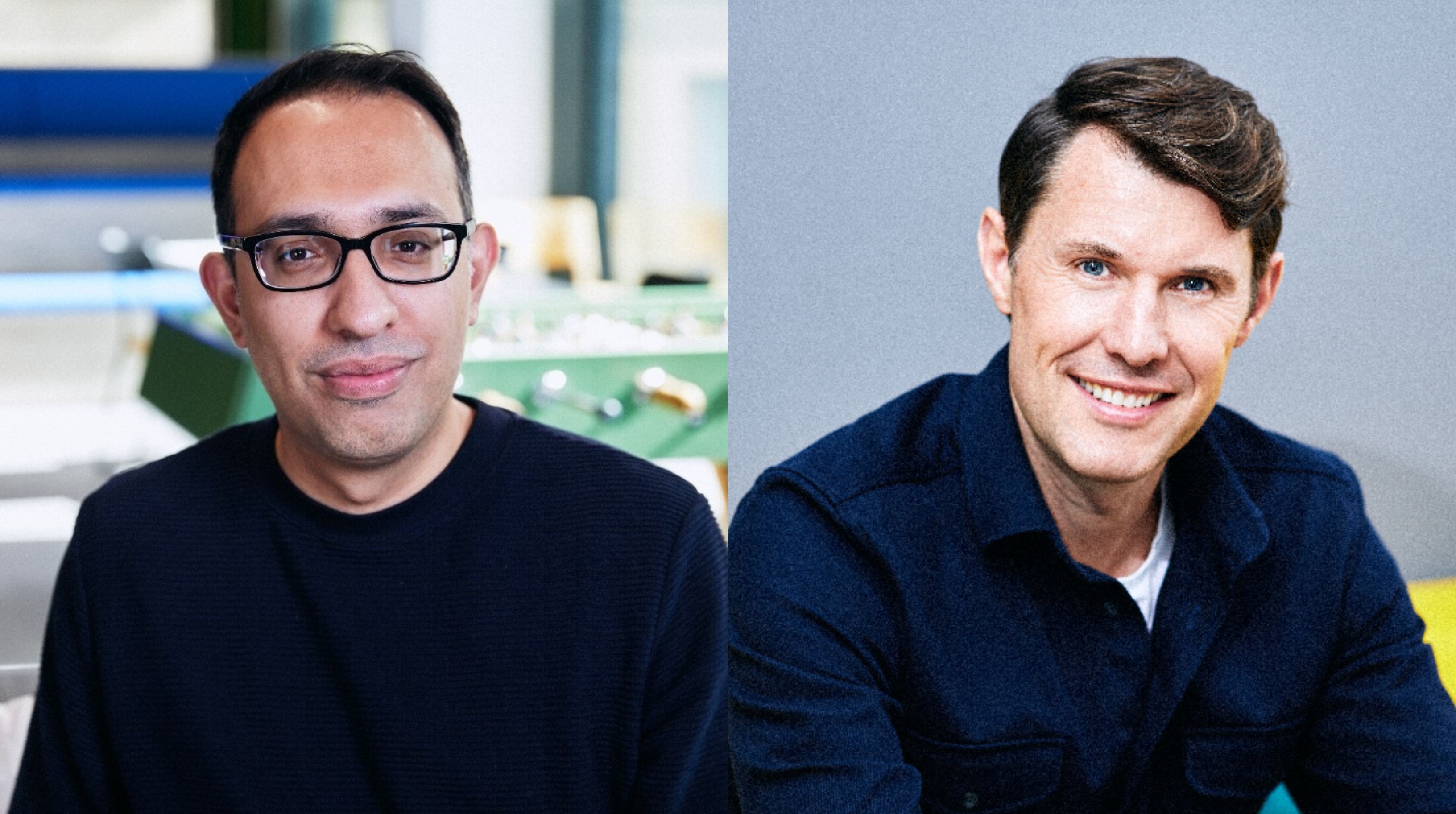 It's been a monumental couple of decades for UK-based browser-turned-mobile studio Miniclip. From the web-based portals of old to becoming a fully-fledged developer and publisher in its own right, the company has managed to evolve into one of the strongest contenders in an industry niche it never actually saw coming.
Now in its 20th year, Miniclip is stronger than ever; its portfolio of titles has expanded significantly, but is still driven by catalogue stalwarts including 8 Ball Pool, which celebrated its 10th anniversary this year. It has also grown in the way of acquisitions, snapping up three studios in 2021 alone, and has topped off the year by appointing company veteran Saad Choudri as its new CEO.
Choudri has been at the company for over a decade, having fulfilled positions such as chief commercial and chief strategy officer, and so a lot of the role is already familiar to him.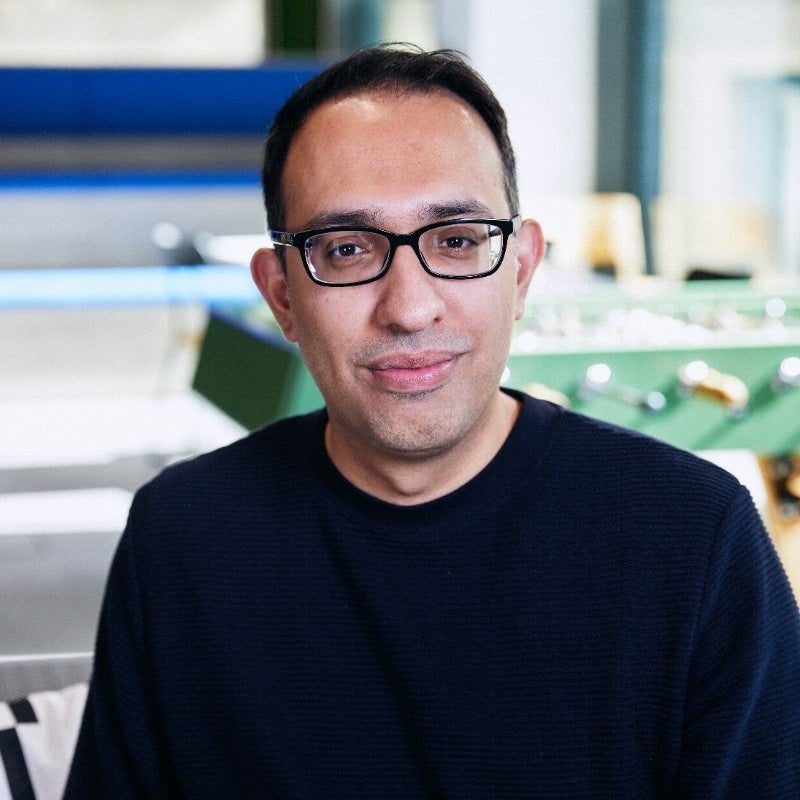 Speaking to GamesIndustry.biz, Choudri says that moving into the CEO shoes feels like he's stepping into what he already knows. But one thing that he wasn't prepared for was just how much Miniclip has grown over the last 18 months, and the amount of people that have joined who have no idea who he is.
"Before [the pandemic], we would be around in the offices and things like that, and you kind of get to know people. But I think we've seen maybe 180, 190 new people join the company in the last 18 months since we locked down, which is a lot of people," Choudri says.
And the rise in staff can be attributed to Miniclip's growth across several areas in the last few years.
"We've tripled our revenues in the last three years. We've had a tremendous amount of growth across all sections of the business, M&A, organic and internal growth, we're launching and building more games within our internal studios as much as we're acquiring."
Miniclip has snapped up UK-based SuperSonic Software, Romanian outfit Green Horse Games, and Online Soccer Manager GameBasics this year. All three of these studios have seen growth since their respective acquisitions, Choudri continues.
"It's gone very well, Green Horse Games doubled growth since we've acquired them. And we're helping them build more games, we're helping them in areas in which they need help."
"The key thing for us is, when we acquire a business, we don't want to stomp over what's made them successful, right? We want to augment that and facilitate it"

Saad Choudri
He also tells us that Supersonic has changed its name to Puzzling.com as part of a strong push into the genre. Another studio under the Miniclip arm, Eight Pixels Square, has also undergone a rebrand to become Miniclip Derby.
"We work in a flexible manner with our acquisitions in the way of finding out what the management teams and the founders want and we've got a model that I think works for many," Choudri says. "Some want more autonomy and some support in some areas, and others want to be integrated like a full studio, and we're working with each of those acquisitions in a manner that is reflective of what the founders want and how they work best.
"The key thing for us is, when we acquire a business, we don't want to stomp over what's made them successful, right? We want to augment that and facilitate it."
Rob Small, co-founder and former CEO of Miniclip, tells us that the reason the company understands the inner workings of acquisition is because it has gone through the same thing with its own parent firm, Tencent.
"I think they know that it's true, because that has been Miniclip's journey over the last six years," Small says. "We've learned from Tencent, which is great in terms of backing teams and backing talent. These are creative businesses -- don't kill the golden goose, let them do what they do best. And it sounds simple, but you'd be amazed how many companies make that mistake."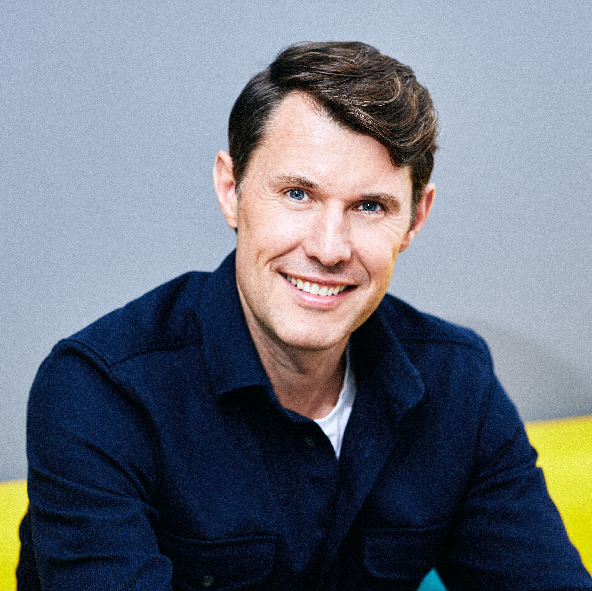 Miniclip isn't finished with its acquisitions either, and with so much consolidation across the business at large, we wondered if the company had plans to move into other spaces outside of mobile. But Miniclip knows where its strengths lie.
"We do always discuss it, but I think at the moment the opportunity is still in mobile," Choudri says. "We made a minority investment in Auroch Digital a few years back, we were making some small bets into PC with that investment. But we're very happy for them to go to Sumo, that's a better place for them to be. I think at this moment in time, there's still so much opportunity in our space that in the short term, I don't think we'll be going into that space."
One of Miniclips strongest titles is 8 Ball Pool, an online casual snooker game that launched in October 2010. Ten years on, the game still has over ten million daily players and growing, and the fundamental formula remains the same as it ever was.
"We're not trying to be Supercell, we're not trying to make PUBG, we're trying to make reasonably simple games that are really fun to play that have a very well executed kind of cool mechanic to them," Small says. "And although you'd say a pool game on mobile should be a reasonably easy product to execute on, you'd be amazed how complex it is and how long it's taken us to develop that game."
"I think our competitors would look at us and say, 'Miniclip, you've got 50 million DAU but you're probably not squeezing as much revenue out of your audience as you could be', but that's a kind of deliberate ploy for us. Ultimately, when you're in business for two decades, you play the long game, and our No.1 priority is audience growth and retention. And we'd much rather have a slightly softer monetisation mechanic with better retention metrics."
Choudri adds that one fundamental part of 8 Ball Pool's design is that it can be enjoyed for a long period of time, even years, without a user spending any money.
"Having a good playerbase helps monetisation later down the line," he adds. "And not giving too much friction to the players is the biggest thing that we try to keep to, and stick to with our games."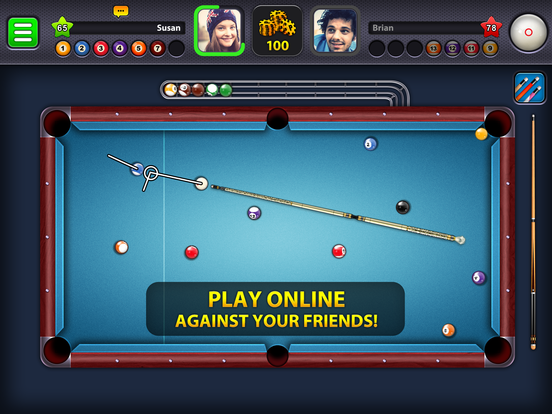 The last time we spoke to Miniclip, the company had just made its debut into the console space with the launch of motocross title MX Nitro. At the time, the decision seemed right for the firm, but in hindsight, as Smalls tells us, "the lesson there is stick to what you're good at."
"The problem is that the games industry is full of temptation," Small adds. "And the more conferences you go to the more tempted you become to kind of move your ship in lots of different directions.
"If there's one thing that Miniclip has learned having been in business for two decades, it's to stick to what you're good at, focus on delivering on your mission, and don't get distracted by the next kind of craze that's coming through the industry.
"I think the console experience was an abject failure for us, it didn't go well at all. But we did it because we were interested, and we wanted to have a go"

Rob Small
"I think the console experience was an abject failure for us, it didn't go well at all. But we did it because we were interested, and we wanted to have a go. We're still open minded, but we've also learned the lessons."
One of those particularly shiny trends is of course, the ever-turbulent world of NFTs, a trend which GamesIndustry.biz has solidified its stance on. Miniclip also has no immediate plans to step into that space, but it does have one eye on how it'll develop in the coming years, and how receptive its audience is.
"I think for us is if this is truly what consumers want in terms of the business model, in terms of the way they want to engage with our products, then of course, we're going to enter into that space. But at this time, I don't think that's proven out," Choudri tells us.
"And I think if we do it, we want to be doing it authentically. We don't just want to give you a sound bite and say, 'hey, we're going into NFT's'. We want to see how the space evolves. We talked about it maybe two, three years ago, in terms of when it was just starting out, but it just didn't make sense for us."
While Miniclip knows where its strengths lie, there's no denying that the market has changed significantly since the company formed 20 years ago. The company faced some scrutiny pivoting from browser-based games to mobile at a time when the industry was suspicious about the future of the platform.
"Suddenly, the audience decided that the mobile phone was a much preferable platform to play on. So yeah, we've definitely been in that moment," Small says.
"I'm not gonna lie to you, that was quite a horrible feeling, because we built the company on a platform that was clearly no longer going to sustain. And so the realisation that Miniclip as a games portal on the web was not going to exist in the future and we needed to move and pivot the company to a new platform."
As well as pivoting to a new platform, Miniclip faced a different challenge in having to become a development studio as well as a publisher, and Small highlights that a lot of companies similar to Miniclip eventually ceased to exist because they didn't evolve in the same way.
"We could see in our own metrics that actually our numbers were dropping quite rapidly back then we had no option but to move," he adds.
At the same time, Small heard several huge game companies say that "mobile is never going to be big", and that they "don't see how it'll become anything that's going to compete against what we do with boxed products."
"I don't think they're going to say that today," Small concludes.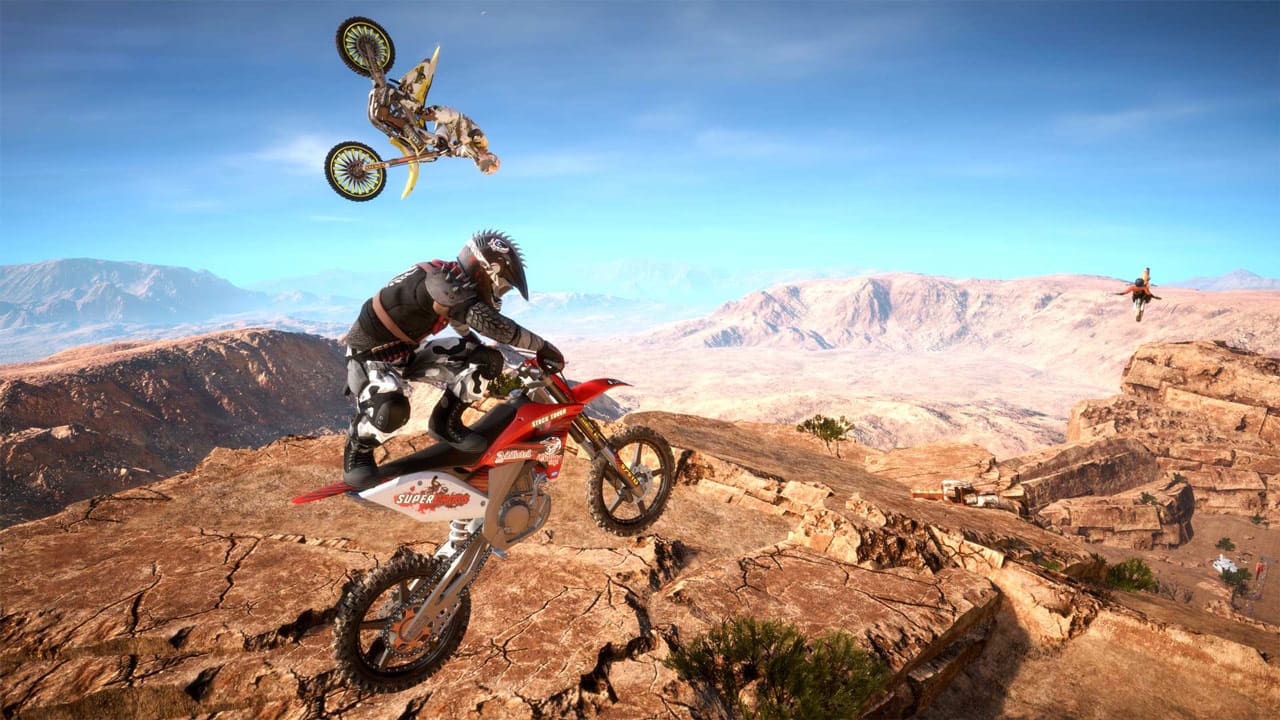 Looking ahead, Choudri says Miniclip has "exciting games" in development, and launching them is going to be the company's "biggest challenge."
He also notes that some tools that developers and publishers previously had are no longer there, and that presents another challenge in how to market games, especially with this year's introduction of IDFA.
"I think it's obvious to say IDFA has affected many people in our space, but as well, everybody is trying to compete for players' time, whether that be on console, PC, on mobile, or, within the play-to-earn NFT space. Trying to get over the noise and put your head above that is gonna be the most challenging thing. So we're going to spend a lot of time trying to figure that out in the next 12 to 18 months."
One final note we touch upon is relatively topical in light of the ongoing managerial nightmare unfolding at Activision Blizzard. In light of his appointment, we asked Choudri what it means to be a good CEO, and a good leader.
"We need to have a space where we can be authentically ourselves, and actually be safe in that environment," he tells us. "And, I think we can have discursive discussions but there's lines, and you have to establish what those lines are in your company."
"We need to have a space where we can be authentically ourselves, and actually be safe in that environment"

Saad Choudri
Choudri highlights the ongoing difficulty in creating a safe and inclusive environment, because it is almost impossible to know everything that is going on in the industry. He also says that Miniclip has dealt with previous issues as swiftly and robustly as possible.
"It takes time. And we've got to allow people to be brave, to speak up, and when they do speak up, but there's no sense of punishment to that person," he adds. "It's hard for me to speak up sometimes about the experiences I've had in my career, I'm now at the top of that and it's still difficult.
"Fast forward 12 months, and there might be some stuff that happens in a company that we might have acquired. We're gonna have to deal with that. And we will deal with that."
Choudri also notes that coming from an ethnic minority background, he has been consistently conscious about inclusion and diversity throughout his career, as well as ensuring that those that see the world in a different way are represented.
"I think you've got to be empathetic as a leader to create a safe environment as best as possible, but the reality is it's very difficult to navigate in today's times, because we're living in a multi generational world."
He says that Miniclip itself is becoming increasingly international, with presence in the UK, Israel, Turkey, India and Pakistan to name a few areas. The company's workforce also hails from all over the globe, even more so with the rise in remote working.
"You've got to be conscious about all those cultures, and the lenses that people see situations through," he says. "We're trying to work on it. And I think we're doing a decent job."
Small adds that if you want to attract a global audience, it has to start internally with people that reflect the diversity of the audience you're trying to attract.
"To give an example, when we set ourselves on this task of really trying to succeed in India five years ago, we weren't foolish enough to think that we could do that without actually having people to understand the kind of cultural tastes within that region," Small explains.
"If you really want to try to succeed in those markets, you've got to have those people internally that understand those cultural tastes."