Miniclip at one billion - where does it go now?
The company behind 8 Ball Pool has found itself ahead of some of the biggest names in games, and is finally starting to conquer the grossing charts
Last month, more people downloaded Miniclip games than they did Supercell titles.
In fact, during December, the games developer and publisher was No.1 in the US on Android devices - ahead of King and Zynga and EA (a certain Nintendo got in the way on iOS).
Overall, Miniclip boasts that it has had more than one billion downloads across iOS, Android and Windows Phone.
Yet the firm hasn't quite managed to obtain the same level of credibility and renown as its big name rivals, and for good reason. For all the success it has had in free downloads, it has struggled to mirror that in terms of revenue. In fact, many of its games launch with no monetisation built in at all - at least initially. 8 Ball Pool is an example of such a title, which has just topped the grossing chart in the UK after more than five years since it was first released.
"We are very careful to ensure that any monetization is balanced in a way that doesn't harm the enjoyment of our players," says CEO Rob Small, explaining the thinking behind its commercial strategy. "Audience growth is our main KPI at Miniclip, so we're careful not to compromise this in any way. The fact we're consistently dominating the most downloaded games charts suggests that we're achieving on that front."
"We are very careful to ensure that any monetization is balanced in a way that doesn't harm the enjoyment of our players."
Miniclip is quite a rare beast in mobile games today in that it has a portfolio of successful titles. Whether that's Agar.io, or 8 Ball Pool, of Flip Diving, the firm has found its way into the iOS and Android charts on numerous occasions. When you consider how difficult user acquisition can be in the smartphone sector, it's quite an achievement to have more than one success. This is the reason some major games companies have steered clear of the sector. Take-Two boss Strauss Zelnick has repeatedly stated his reluctance to invest in mobile, observing that there are infinitely more failures in the market than there are successes. He even once said he'd be better of gambling in Vegas than investing in mobile development.
"We've always been hesitant to put all of our eggs in one basket, and I think that's because as a company we're always looking forward, trying to find that next big thing," Small tells us. "8 Ball Pool was, and still is, an enormous hit, and it would have been easy for us to sit back and live off that for a great many years, no doubt. That's just never been the way we think though, and we've got development teams across Portugal and Italy who, while supporting our existing games, are also constantly thinking of new ideas. I think we've really excelled at finding gameplay and mechanics that are extremely popular with both our existing audience, and also people who have never played a Miniclip game before."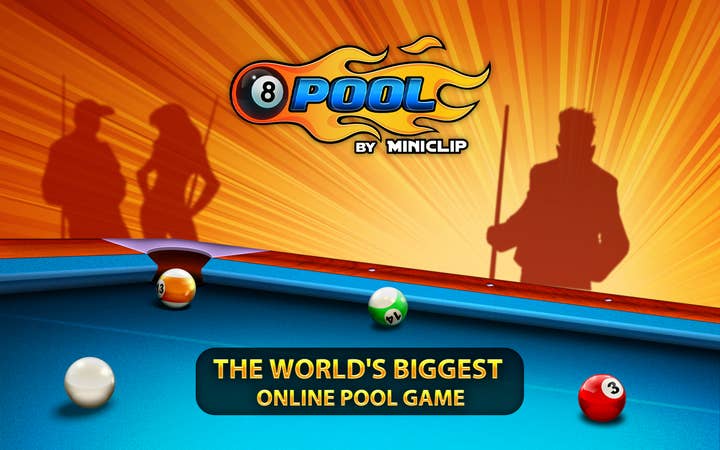 On the subject of the market's saturation, he says there's an increasing demand for mobile publishers, particularly amongst smaller developers. "It is indeed more difficult for a small studio to get noticed. Working with a larger publisher is one way to circumvent this, and we often talk with smaller studios about the possibility of publishing their work and bringing it to an even wider audience. Self-promotion is also very important, and with social media it's easier to make a name for yourself today than it was ten years ago."
Despite its success in the mobile and browser markets, Miniclip is making an interesting move into PC and console development with the launch of motorcross title MX Nitro next month.
"We've thought about releasing a game on console for a while, and the time just seemed right," Small says. "The game is developed by a long-time partner of ours, so the working relationship is well established and we know the high level of quality they bring. MX Nitro is shaping up to be a fantastic motocross racing and stunt game - it looks great, plays wonderfully, and we can't wait for it to open the door to Miniclip on console."
There's been a general movement amongst certain developers in the mobile market towards more hardcore and mid-core games. In fact, when you consider Nintendo Switch is a product that's designed to bridge the gap between mobile and console, we are starting to see some convergence in this space. So could we expect other big social and mobile games publishers and studios testing themselves in the traditional console space?
"We haven't just ported over one of our mobile games, we've developed a brand-new premium title specifically for console."
"Yes and no," Small suggests. "It's only natural for developers and publishers to want to see their games on as many platforms as possible, so in that respect a move to console is natural. However, console games are a different market to mobile, and as such a different type of game is needed. We haven't just ported over one of our mobile games, we've developed a brand-new premium title specifically for console. If other companies can do this, they might have success, but simply porting over a game created for short sessions on mobile may present different challenges."
The move to console should certainly help grow the Miniclip name. The company is over 15 years old now, and Small understandably believes people should be looking at his company in the same way they do the likes of King, Zynga and Supercell.
"We've seen some real surprises over the last few years, with games like Agar.io reaching levels of popularity we never would have expected," he concludes. "We've got loads of new games in the works and 2017 is set to be a good year, so we're just hoping they'll be as popular and successful as our existing games and that the Miniclip name continues to grow.
"We also continue to support our existing titles in ways that bring them to a new audience while staying popular with their current players. 8 Ball Pool is our most popular game, recently celebrating its fifth birthday on mobile. It's more popular than ever and continues to bring in new players every day, around the world. By dividing our time between supporting our existing hits and creating new ones, I think our future is a bright one."