Marvel's Avengers' next-gen version delayed to 2021 to ensure product quality
Crystal Dynamics is taking its time after initial launch that "was not without turbulence"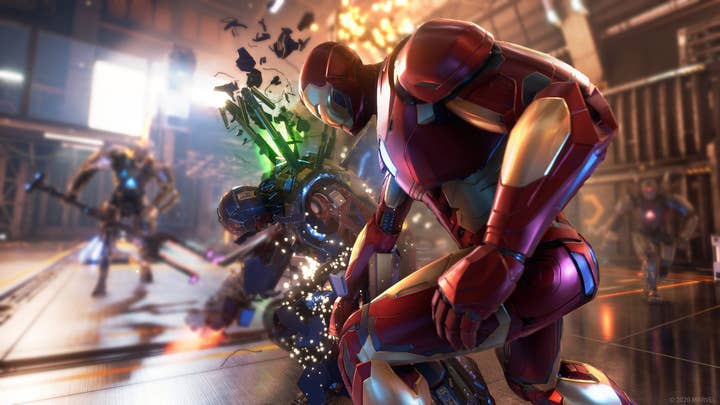 The next-gen version of Marvel's Avengers has been delayed into 2021, as Crystal Dynamics seeks to address existing issues with the game.
The Square Enix-published title launched for current generation consoles on August 14, to a mixed response from critics. A version for PlayStation 5 and Xbox Series X and Series S was due to follow this year.
However, in a detailed update on the game's progress, Crystal Dynamics has confirmed the decision to "shift our PlayStation 5 and Xbox Series X|S launch to next year."
The developer promised to reveal more details of its plans soon, and emphasised that owners of the existing version of Marvel's Avengers will be able to upgrade at no additional cost when it is eventually released.
Crystal Dynamics has also delayed the release of its next major story update, which will introduce the character of Kate Bishop as Hawkeye. It was expected to launch this month, but it has slipped to "ensure all new content meets both our and your high standards, and has time for extensive internal testing."
The apparent need for better quality control was cited as a key factor in both delays, and the blog post as a whole featured several apologies for "a number of issues [that] detracted from your enjoyment of the game."
"This does not align with Crystal Dynamics' value of craftsmanship, and for that we sincerely apologize," the studio said.
While the response to the quality of the overall experience was somewhat lukewarm, there is evidence that Marvel's Avengers has found an audience.
It was the best-selling game in the US last month, according to figures from NPD, ahead of other high-profile releases like Super Mario 3D All-Stars and Tony Hawk's Pro Skater 1+2. It also reached the top of the UK charts for two consecutive weeks.
Square Enix's precise sales expectations are unknown, and it is not clear whether Marvel's Avengers has avoided the difficulties experienced by EA with its own attempt at a Destiny-like live-service title, Anthem.
EA forecast six million sales within six weeks for Bioware's game, but it ultimately fell short of that target. The publisher pledged to continue investing in development shortly after that rocky start, but a lack of substantial improvement in its first year prompted more assertive action.
In February this year, regular updates for Anthem were stopped in favour of a "longer-term redesign" of the core experience. The last official update suggested that Bioware had assigned a 30-person team to the task.