Line's new CEO restarts IPO prep after a strong 2014
Chat service now has 181 million MAUs and more than $100m in quarterly game revenues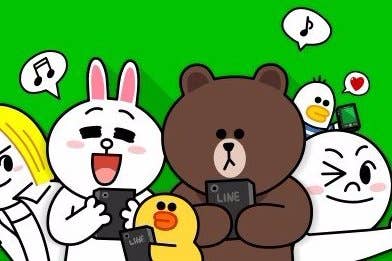 Line, the Japanese messaging and gaming service, has appointed a new CEO ahead of a possible IPO later this year.
Former COO Takeshi Idezawa replaced outgoing CEO Akira Morikawa yesterday. In his three years with the company, and specifically the year he served as COO, Idezawa is credited with expanding Line's business in several areas, including gaming. Morikawa will remain with the company as an advisor.
One month after Idezawa was promoted to COO, Line posted Q4 game revenues of $70 million, or around 60 per cent of its total revenue for the period. So gaming was already a vital aspect of the company's business, but in the time since it has stepped up its commitment with a number of important deals.
In August 2014, it launched a $100 million fund to encourage Japanese developers to create games for its chat service, acquiring 10 per cent of Gumi as its first move. Two months later it formed a new company with GREE, Epic Voyage Inc.. Then, in November, it partnered with Tencent to make a $110 million investment in the South Korean developer, 4:33 Creative Lab.
All of these deals were content plays, ensuring it has a steady flow of new games to offer its audience. At the end of 2014, Line had 181 million MAUs, around half of which are in three markets: Japan, Taiwan and, notably, Thailand.
In the fourth quarter of 2014 Line earned $218 million in revenue, up 78 per cent year-on-year. The company doesn't break down its revenue by division, but if the proportion is roughly the same as the year before it will have made more than $130 million in three months just from games.
A sizable chunk of that contribution will be down to one title, Disney Tsum Tsum, which has earned $300 million in revenue since its launch in July 2014. Indeed, Line's data shows that it was downloaded 30 million times in October 2014 alone, and its success is a testament to the potential of curated content and captive audiences in the increasingly overstuffed market for mobile games. Line's strategy for the first half of this fiscal year includes an assault on the midcore market for mobile RPGs.
And, according to a report in the Nikkei, Line could well finish the fiscal year as a publicly traded company. It may have flirted with the idea of an IPO as far back as October 2013, when it was said to be valued at around $8 billion.
It will be worth more than that now, and the fact that it has reapplied to the Tokyo Stock Exchange to start preparations for an IPO suggests that, this time, it will actually follow through on the plan.