Line hits $70m game revenue in Q4
Japanese messaging app now a major publishing platform for game developers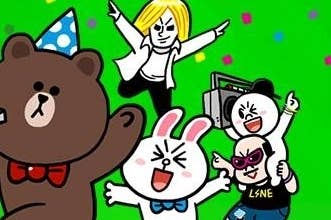 The Japanese messaging company Line earned more than $70 million in game revenue in the fourth quarter of 2013.
Despite Line's core business being a free messaging app for mobile phones, around 60 per cent of its revenue now comes from purchases made through the games it hosts on the service. In the quarter ended December 31, 2013, Line earned ¥12.2 billion ($120.2 million) in revenue, which means it earned $72 million through its games.
A further 20 per cent of its revenue comes from "sticker" packs, which allow its 340 million users to customise their messages with emoticon-esque images. These stickers are often based on popular IPs from other media, including video games characters.
Line Game now publishes 51 titles through its messaging app, and has established relationships with developers in Finland and France to bring European games to the service.
"Looking back on 2013, LINE broke 100 million users in January and then 300 million in November. It was a year of unprecedented growth for our company that brought a swift expansion in our user base," said Line CEO Akira Morikawa in a statement.
"However, this does not mean that we can start letting our guard down. We must strive to understand our users' needs on a global scale, and in addition to releasing new services, developing new features, and furthering localisation in markets around the world, we will work even harder to forge joint marketing relationship with local businesses."
In October last year, the Nikkei reported that Line was planning an IPO for 2014 that would value the company at around $8 billion.