Line launches $100m fund for Japanese mobile devs
Ubiquitous messaging service has acquired 10 per cent of Gumi as first deal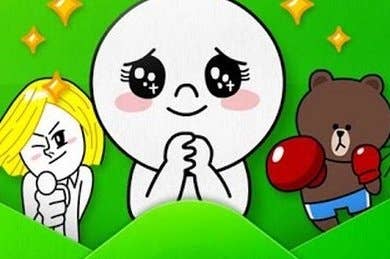 The Japanese mobile platform Line has started a $100 million development fund for Japanese game and content producers.
According to a report from Techcrunch Japan - translated by Dr. Serkan Toto - Line unveiled the "Line Game Global Gateway" at an event today. The $100 million backing the initiative will be available to Japanese developers, with the goal of pushing their games to international audiences via Line's enormously popular messaging app. The fund will be managed by a new entity called, "Line Ventures."
To put it in perspective, Line only started the game platform on its app two years ago, and the service has already amassed some 410 million downloads across its portfolio of products.
The first of what will be many deals is with Gumi, one of Japan's leading indie mobile developers. Line has agreed to acquire 10 per cent of the company, and will support the development of its future projects. Needless to say, those projects will be released on the Line app's gaming platform.
In the final quarter of calendar 2013, Line earned around $70 million from games on $120.2 million in total revenue. By the second quarter of calendar 2014 revenue had increased to $178 million, though Line has not disclosed what proportion of that came from games.