Kabam hires Chris Petrovic
Ex-GameStop digital head will focus on acquisitions, Hollywood deals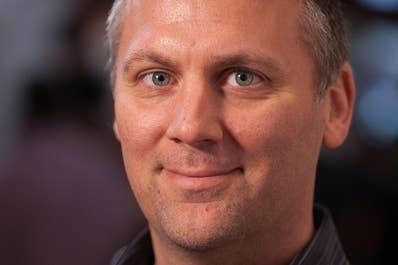 Kabam today announced the hiring of Chris Petrovic as its new head of corporate development. Petrovic is best known in the game industry for his stint as the former general manager of digital ventures for specialty retailer GameStop.
In his new role, Petrovic will have two primary responsibilities: overseeing Kabam's mergers and acquisitions activity, and handling the company's relationships with Hollywood licensors. Kabam has already established ties with studios like Universal Pictures and Warner Brothers, producing such licensed mobile games as Fast & Furious 6: The Game, The Hobbit: Kingdoms of Middle-earth. Kabam also has browser-based titles using The Hobbit and Godfather film licenses.
Kabam is pushing for aggressive growth this year, projecting annual revenues between $550 million and $650 million after tallying $360 million in 2013. Since January, the company has expanded its executive ranks, announced plans to open a new office in South Korea, and just yesterday confirmed the acquisition of San Francisco free-to-play developer Phoenix Age. In announcing its 2013 performance, Kabam also said it was "seriously considering" an IPO.