Kabam adds three new execs
The free-to-play games company is bolstering its team with an EA Maxis veteran and more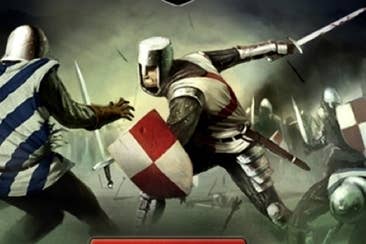 Kabam today announced the addition of three new executives. The new hires "will help Kabam continue its streak of robust financial growth and brisk geographical expansion."
Paxton R. Cooper, Jr. comes from Mozilla where he served as vice president of product management. He joins Kabam as senior vice president, platform, and will be responsible for growing the company's gaming platform, which includes leading titles for both mobile and desktop users, and the company's customer loyalty program.
Doug Inamine, previously senior vice president of Human Resources at data storage firm Xyratex, will serve as Kabam's senior vice president, people, and will lead the growth of Kabam's employee base. The company stated that it expects to grow 25 percent from the current 775 employees by the end of this year (much of it coming from overseas).
The third key hire is Jordan Edelstein, who comes to Kabam after working at EA for more than a decade. Most recently, he was the global vice president of marketing for Maxis, and he worked in marketing at EA Sports. At Kabam, he will serve as vice president of marketing, and in addition to marketing, he'll be responsible for customer acquisition at the company.
"Paxton, Doug and Jordan are some of the best people in the tech and games world, and we're proud to welcome them to Kabam," said Kent Wakeford, Kabam's chief operating officer. "During 2014, we plan to accelerate Kabam's revenue growth and continue to expand into new global markets. These three executives join our already-strong management team and will play a central role in fueling Kabam's growth."
Kabam's revenues last year totaled more than $325 million, and the company has a valuation of $700 million. Importantly, it's been profitable for two years. Read more in our recent interview with president Andrew Sheppard.