John Carmack leaves Meta, criticises firm's efficiency
Id Software co-founder says he has "mixed feelings" as departure marks "the end of my decade in VR"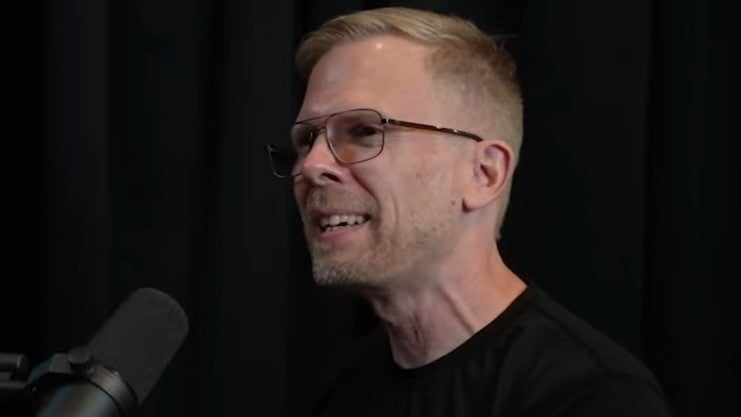 John Carmack has resigned from his position as an executive consultant for virtual reality with Meta.
The veteran developer informed Meta employees via an internal message, which was later leaked to the press. Carmack has since posted the full message on his Facebook profile.
"This is the end of my decade in VR," he began. "I have mixed feelings."
He spoke of how Meta Quest 2 is "almost exactly what I wanted to see from the beginning," but took issue with the company's efficiency.
"We have a ridiculous amount of people and resources, but we constantly self-sabotage and squander effort. There is no way to sugar coat this; I think our organization is operating at half the effectiveness that would make me happy."
He continued: "It has been a struggle for me. I have a voice at the highest levels here, so it feels like I should be able to move things, but I'm evidently not persuasive enough. A good fraction of the things I complain about eventually turn my way after a year or two passes and evidence piles up, but I have never been able to kill stupid things before they cause damage, or set a direction and have a team actually stick to it."
He went on to say he is "wearied of the fight" and has chosen instead to focus on his own startup, Keen Technologies, which is working on 'artificial general intelligence' or 'AGI.'
However, he encouraged Meta employees to keep pushing forward with virtual reality.
"VR can bring value to most of the people in the world, and no company is better positioned to do it than Meta. Maybe it actually is possible to get there by just plowing ahead with current practices, but there is plenty of room for improvement.
"Make better decisions and fill your products with 'Give a Damn!'"
Carmack joined Oculus VR as chief technology officer in August 2013, less than a year before it was acquired by Facebook for $2 billion.
At first, he balanced his role at Oculus with his work at Id Software, the renowned studio he co-founded in 1991. After a few months, he left Id to focus fully on his work at Oculus.
In November 2019, he stepped down from his CTO position in favour of a consulting role.
Carmack has previously been critical of Meta's strategy, especially around its goal of building a metaverse – a venture the firm has invested so much in, it changed its name to reflect this focus.
Sign up for the GI Daily here to get the biggest news straight to your inbox