John Carmack resigns from id Software
Co-founder of Doom developer severs ties in order to focus full-time on Oculus VR CTO position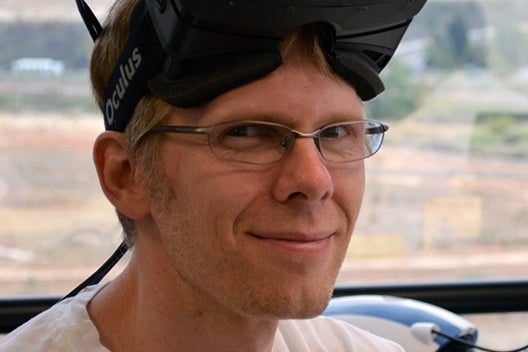 When John Carmack signed on to be the full-time chief technology officer at upstart Oculus VR, id Software parent Bethesda Softworks was quick to say the developer's work at the Doom development studio would be unaffected. That might have been the plan, but in practice it hasn't turned out that way. In a statement to GamesIndustry International, id studio director Tim Willits confirmed that Carmack has left the company entirely.
"John Carmack, who has become interested in focusing on things other than game development at id, has resigned from the studio," Willits said. "John's work on id Tech 5 and the technology for the current development work at id is complete, and his departure will not affect any current projects. We are fortunate to have a brilliant group of programmers at id who worked with John and will carry on id's tradition of making great games with cutting-edge technology. As colleagues of John for many years, we wish him well."
Carmack offered his own comment through Twitter, saying, "I wanted to remain a technical adviser for Id, but it just didn't work out. Probably for the best, as the divided focus was challenging."
Carmack was an original co-founder at id Software, working there since its inception in 1991. He is the last of the original core of founders--which also included Tom Hall, John Romero, and Adrian Carmack--to leave the company. Earlier this year, the company also lost studio president Todd Hollenshead, who had been part of the company since 1996 and served as its CEO until its 2009 acquisition by Bethesda.
Oculus wasn't Carmack's only non-id responsibility. The developer also founded the Texas-based rocketry firm Armadillo Aerospace, but inquiries as to his current status with the company have not been returned as of press time.