"It's not Hitman without IO": Why Square Enix set the franchise free
President and CEO Yosuke Matsuda tells GamesIndustry.biz the reasons behind the surprise split with IO Interactive
It was one of the biggest shock news stories the games industry has seen all year: Square Enix planned to sell IO Interactive.
The news was announced in May, with the Japanese firm initially looking to sell the studio to another publisher but eventually settling on a management buyout (MBO) with the IO team, giving the Hitman studio its independence.
It was a surprise for many reasons. For one thing, the Hitman franchise had enjoyed something of a recovery with its digital-centric, episodic 2016 iteration, hailed by fans and media alike as a return to form for the series. It also coincided with record fiscal results, dispelling any notion that the studio's sale was to offset any sort of financial problem.
Why then would the Japanese publisher want to not only drop the studio behind an acclaimed game but also the IP itself?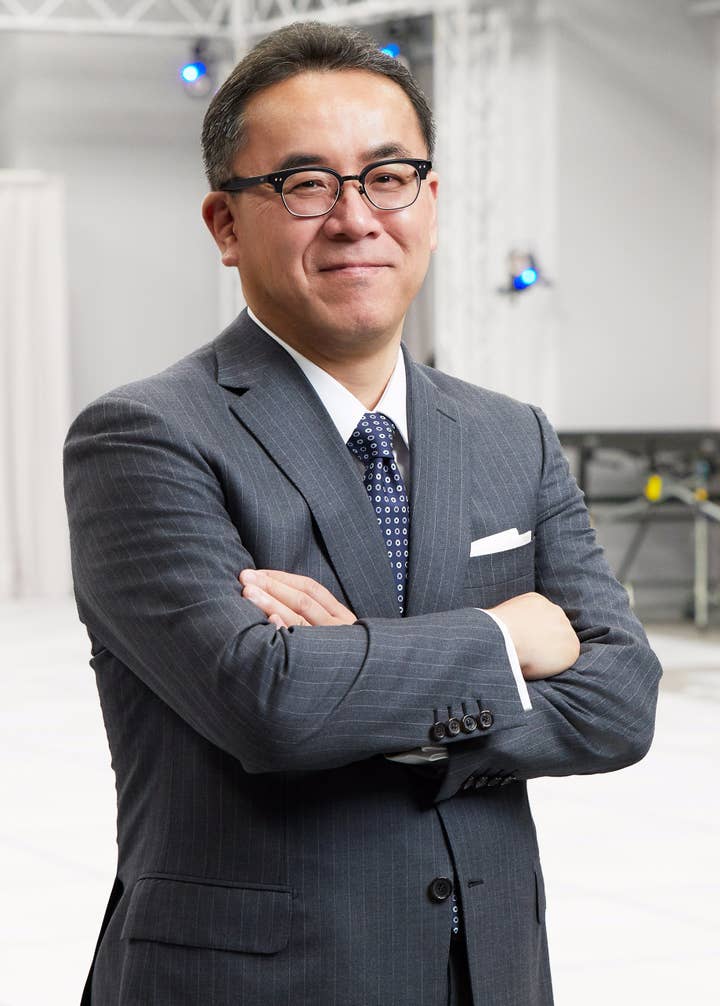 GamesIndustry.biz spoke to Square Enix president and CEO Yosuke Matsuda yesterday, who revealed that this difficult decision was a necessary one to ensure the continued success of his company.
"In the case of Hitman, I personally love the game," he tells us. "I think it's very unique, but I always have to look at things from the perspective of what it costs us to develop it and the performance it delivers. In doing that, in the case of Hitman, we had several expectations where that balance was not sufficiently achieved.
"Whether it's our Western studios or Japanese studios, at Square Enix we sometimes end up with conflicts or shortages in terms of resources. I felt that if we were not able to continue sufficiently investing in Hitman, it could wind up ruining the game - so we found ourselves in a difficult position.
"A decision had to be made in terms of our relationship with the Hitman team. I wanted them to continue to develop the game, but I thought in terms of investing further in the game it would be best if they worked with another partner other than ourselves."
"If we were not able to continue sufficiently investing in Hitman, it could wind up ruining the game - so we found ourselves in a difficult position."
The resource conflict Matsuda refers to is almost certainly attributable (at least in part) to the publisher's multi-year partnership with Marvel Studios to create numerous games based on the comic giant's super heroes, starting with The Avengers.
While Matsuda was unable to discuss the partnership in detail, he did say Square Enix has dedicated "considerable development resources" when it comes to its Western studios, to ensure the Marvel games live up to expectations. We already know both Crystal Dynamics and Eidos Montreal are working on the first Avengers game, but it's unknown how much of the publisher's Western development budget is accounted for by this and other studios.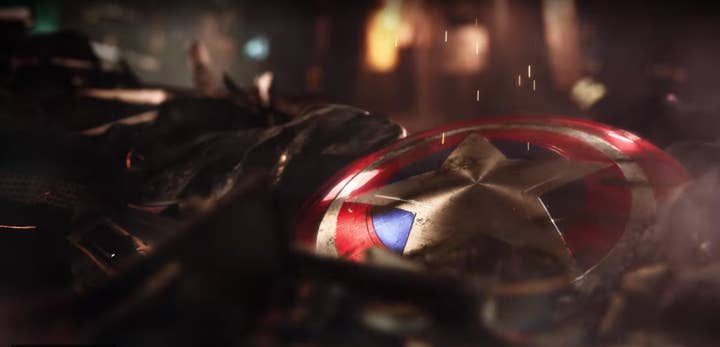 It's worth remembering that while the 2016 Hitman was well-received and adored by fans, its complicated business model - which changed several times in the run-up to launch - may have put some potential customers off. The series was also still recovering from its previous entry.
2012's Hitman Absolution was an attempt at making the franchise more mainstream, perhaps to give Square Enix a rival to the likes of Assassin's Creed. The structure of the game changed, with more linear levels alongside the typical sandbox ones, and a more accessible gun-based combat system.
It was a bold move and one that did not work out as well as hoped. Back in 2014, Matsuda acknowledged that in broadening the IP's appeal, it actually turned away the core fans that made it a success in the first place. Unsurprisingly, IO Interactive scrapped all other projects and laid off staff and focused on making a more traditional Hitman experience.
"Although Hitman was well-received, when we thought about having to invest in the second and third seasons we decided it would be quite challenging"
"We decided to take Hitman back to the sandbox style," Matsuda tells us. "In the end, Absolution delivered quite a challenging performance so we had discussions and decided to go back to the original style.
"Although Hitman [2016] was very well received, when we thought about having to invest in the second and third seasons and we considered the scale of investment required to do that, and we also had to consider any conflicts with resources allocated to other titles, we decided it would be quite challenging. It's for that reason we decided an MBO or another partner would be the best way to continue it."
Given that the publisher took an extraordinary loss of $43m in deciding to sell the studio, the investment required for the second and third seasons of the episodic Hitman must have been significant.
It's safe to say Matsuda did not make the decision lightly - the CEO is openly a fan of IO's assassination series, even showing off his skills during an E3 livestream last year. As such, he's actually happier that IO was able to secure its independence rather than entering the ranks of another publisher.
"I believe it wouldn't be Hitman unless it was Hitman made by IO"
"That allows them to decide the future of Hitman based on their own free will," he says. "For that reason, we were very proactively supportive of the MBO."
This brings up an interesting twist in the tale: Square Enix allowing IO Interactive to keep the Hitman IP. Most other companies would have retained the rights to the franchise and later sourced another developer to reboot it, as and when it saw fit. Instead, we saw a best-case-scenario develop where IO Interactive is now already hard at work on season two and even made its first retail release with Hitman: Game of the Year Edition earlier this month. Why hands over the reigns to a still-valuable IP?
"It's because I believe it wouldn't be Hitman unless it was Hitman made by IO," says Matsuda. "I love the game, and I believe the fans of Hitman think it's only Hitman if it's made by IO. So I thought that was the best way for the game to continue, and that's why we were supportive of the MBO and of course didn't mind if they continued to use the IP."
Whenever news of a studio sale or closure emerges, sympathy is inevitably most afforded to the developer. No doubt countless Hitman fans blame Square Enix for casting their beloved franchise out into the cold, ignorant of the financial conundrums the CEO faced, but Matsuda accepts this as a reality of today's industry.
"It's unfortunate but it can't be helped that events of this nature can be viewed in that way," he says. "That's just the way it's viewed in the news."
We spoke to IO Interactive earlier this month about its newfound independence, and we'll have our full interview from Matsuda - including more on the Marvel partnership, the balancing of Western games vs Japanese, and its hopes for VR and AR - very soon.