GungHo and Supercell in cross-promotion deal
Mobile giants will start two-week agreement later this month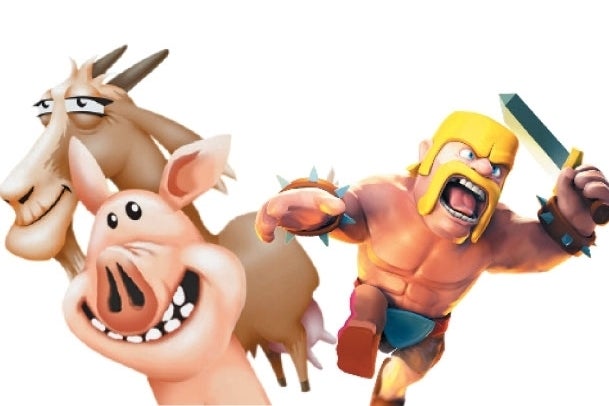 GungHo Online Entertainment and Supercell have started a relationship that will see the two mobile giants promote and create content for each other's games.
The collaboration will encompass GungHo's Puzzle & Dragons and Supercell's Clash Of Clans and Hay Day. It will run for two weeks, starting on June 24.
"Supercell and GungHo share the same approach to game development so it seemed only natural to collaborate together," said GungHo president Kazuki Morishita. "We will continuously support each other and our shared vision of delivering fun and exciting gameplay to everyone."
The most obvious benefit of the arrangement is exposure to new audiences. GungHo is the dominant mobile company in Japan, and Supercell leads Europe and North America, but neither has made strong progress in the other's key market.
"The more time we spend with GungHo, the more we realize how remarkably similar our two companies are," added Supercell CEO Ilkka Paananen. "We are deeply committed to helping each other expand into new markets and equally committed to having an incredible amount of fun working together."