GungHo CEO is taking on Nintendo
Puzzle & Dragons' Q1 sales at $3.4 million a day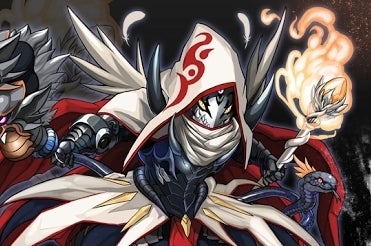 The CEO and president of GungHo has stated his intention to overtake Nintendo's game sales before he stands down from his role.
"I want to top Nintendo's sales by the time I retire," Kazuki Morishita told Bloomberg BusinessWeek.
A big goal, but GungHo Online Entertainment's mobile title Puzzle & Dragons is currently the number one grossing app in the world on iOS and Android platform. Between release and May 18 it was downloaded 14 million times and earned first-quarter sales of $3.4 million a day.
The Japanese company is also currently developing the game for the Nintendo 3DS.
"We are targeting children in a bid to increase lifetime customers," explained Morishita.
"We want to sell at least 1 million units just like any other titles we target."
Recently Morishita offered advice to the Japanese gaming industry, and suggested it was in a dark place.
"I think Japanese developers need to go back to basics about why they make games in the first place, which is to make good games. At GungHo, that's what we do."