Supercell's Q1 profits hit $104m as IPO mooted
Clash of Clans and Hay Day have over 8.5m daily players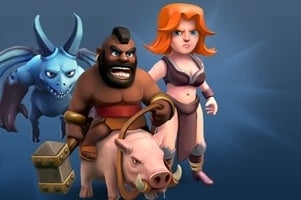 Clash of Clans developer Supercell grossed $179 million in the first quarter of 2013, leaving it with profits of $104 million after expenses and payments to Apple.
That's according to an interview with CEO Ilkka Paananen in Forbes, in which he suggests an IPO could be on the cards in the mid-term.
Daily revenues for the company's two games - Hay Day and Clash of Clans - are at $2.4 million from 8.5 million daily players, who average ten play sessions a day. The company raised $130 million in February.
According to the report, Supercell's plans over the next three years include an expansion to Android formats and into Asian markets, and "probably" an IPO.