Gree closes London offices, focuses on US for Western development
"Challenging economic climate" to blame says Japanese publisher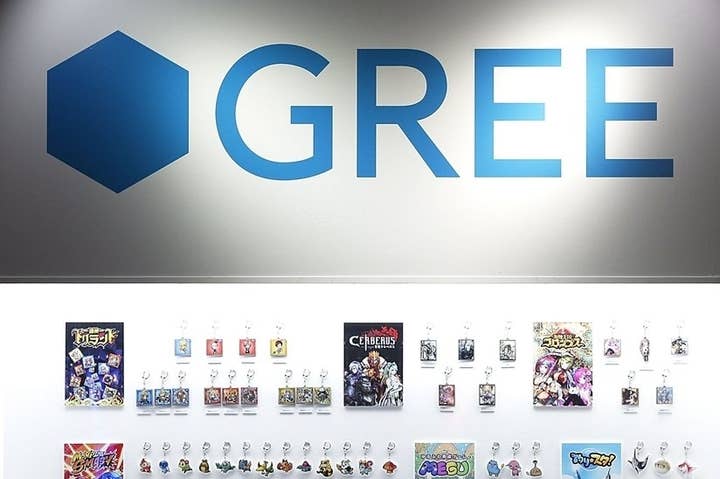 Japanese mobile publisher Gree, until recently regarded as a bastion for a new wave of Japanese mobile development, has announced that it is closing its London offices and pulling out of Europe to refocus all Western development output on the US.
In an email to TechCrunch confirming the move, Gree's UK business development director Lynn Daniels said that both economic adversity and a rapidly evolving market were to blame for the sudden reversal of the company's ambitous expansion plans.
"Due to the challenging economic climate and on-going changes within the interactive industry, Gree has proposed to close its UK office," wrote Daniels. "This decision is being considered in order to focus on developing content from the United States of America for the Western market.
"Gree has seen significant growth since it was founded in December 2004, but during 2013 the Gree board have found it necessary to re-assess and streamline the global business with a view to consolidating certain functions.
"This realignment of the business is a necessity to ensure that Gree can continue to invest and enhance its business offering moving forward. The management team are confident that the proposed restructure of the business will benefit the company due to the changing nature of the digital industry over the coming years."
The studio was officially founded less than a year ago, in August, 2012. At the time, UK CEO Ryotaro Shima described the new studio as "strategically significant on many levels," adding that it "reinforces Gree's commitment to growth within European markets."
After a period of phenomenal global expansion, founding new offices in Dubai, Beijing, California, Seoul, Singapore, Amsterdam and Sao Paolo as well as a significant studio in San Francisco, Gree has been forced to cut back, losing staff around the world. As part of those cutbacks it has closed its Beijing office and made layoffs in San Francisco.
Part of the problem, says vice president of user acquisition Sho Masuda, is that users from other regions have a much lower lifetime value outside of its home territory, with US and European users spending only a third of that expected from Japanese customers.