Gree: Japanese install worth three times a US one
Sho Masuda on the cost and concerns of user acquisition in mobile and social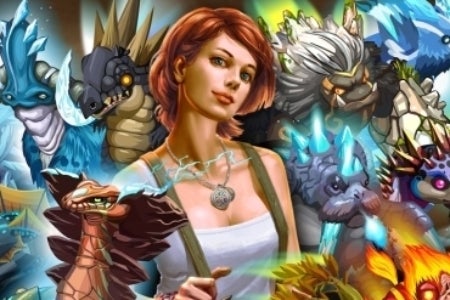 Gree's vice president of user acquisition Sho Masuda has revealed the difference in value of users that the mobile and social gaming company faces acquiring them at home and abroad.
"That's the biggest different that distinguishes Japan and the U.S. The value of one install is different. In Japan, it could be around $15 dollars or so, or even higher. Here, we're talking about a dollar or two, maybe up to $5," he told Gamesbeat.
"We're always trying to get ROI [return on investment] positive. If the lifetime value is $15, then you have options like mobile, web, TV, and print. If you're talking about only $5 at the outside, you have to think about efficiency. It's very natural for us, then, that our user acquisition is heavily centred on the mobile devices, the iPhone, and the tablet."
"As long as we're investing a dollar and two dollars come out, we'll keep investing"
Gree has made a number of acquisitions recently, spending $173 million on card gaming company Pokelabo, snapping up App Ant Studios in San Francisco and just last month adding Enders Fund, Fathom Interactive, Fifth Column, and FreezeTag to its stable.
Masuda said this spending was a sign that the company was still seeing value in the mobile and social gaming spaces.
"We're here investing in this market because we're getting revenue out of it. The more revenue you can get, the more investment you'll be able to do. Especially in the mobile landscape, where we know this is the future. As long as we're investing a dollar and two dollars come out, we'll keep investing."
He also suggested that special live events within the company's titles were key to driving customer interest and spending, and it was a tactic Gree employed religiously.
"My advice to developers is that the live ops are where you have to turn your attention. The studio's revenues see an increment whenever we run a special event. We need to make sure we're running that on a weekly basis. That helps the marketing teams continue to invest in the space for the same title," he explained.
"Just to give you an idea, there's no single day of the month when we're not running campaigns for our existing titles, and that's because we're making revenue at the same time. Spending time on live ops and providing a reason for users to come back to games, that's going to give you the dollars to invest in the market."
Masuda also spoke briefly about the company's plans for the future, revealing a desire to try and expand in new ways, even into TV.
"We like to experiment. We don't want to keep on doing what we excel at. We always want to do more."