Gree founds "strategically significant" new London studio
Silicon Roundabout office forms keystone of European expansion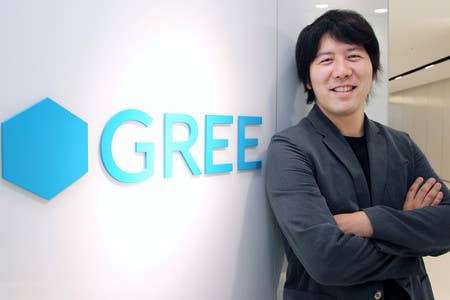 Japanese mobile giant Gree has founded a new studio in London, opening an office on the city's 'Silicon Roundabout' development - a centre for technology and media companies at the heart of East London.
The studio will have a firm mobile focus and offers recruitment opportunities for roles across the board as the company's UK arm expands from its current headcount of 20. Recently, Gree also built on its North American operations with a new Vancouver base.
"The formation of a UK studio is strategically significant on many levels," said Gree UK CEO Ryotaro Shima. "Primarily it will allow us to focus on Western content, keyed to local social trends, as well as tailoring content for global propositions. It also reinforces GREE's commitment to growth within European markets."
The office is just the latest in a string of new developments in the area, which have lead to it becoming the captial's hotbed of forward-thinking industries. Speaking at the global business summit on ICT earlier this week, UK Chancellor of the Exchequer George Osborne highlighted the area as key to the city's future as a world player in technology and media.
"The Government is determined to make Britain the technology centre of Europe, with London's Tech City at its heart. London 2012 is the perfect stage to show investors and entrepreneurs how much we have already achieved, and the exciting potential of what is to come. We are also proud to demonstrate the world-class innovation of the British tech industry, which is helping to deliver the most digitally-advanced games in history."
Gree has been mounting a campaign of expansion worldwide as it takes the strategies which have proven so successful in home markets abroad. Gree has been partnering with several European developers, including Gameloft and Ubisoft in an attempt to build a catalogue of Western focused content to compliment its exisiting titles.