Google Stadia: Critical Consensus
Critics say Google Stadia is the best game streaming option around, but still falls short in almost every way that matters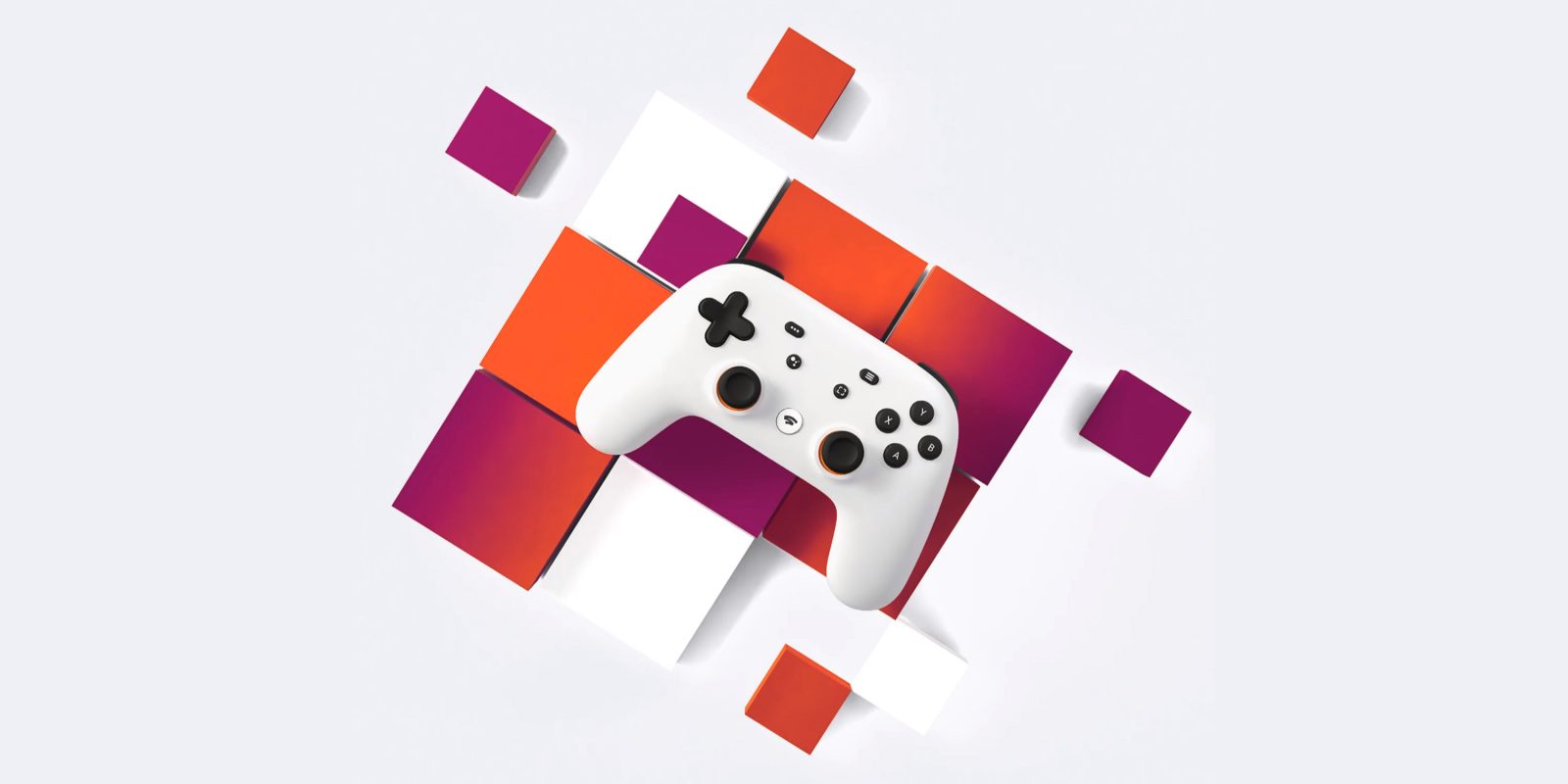 Google Stadia has arrived, not with a bang but a whimper. You could be forgiven for having let the Stadia launch date pass you by, as it doesn't appear to have made the splash many were expecting. But one thing's for certain: it arrives with many of the expected problems and limitations.

That's not to say Stadia has been a failure, but the critical reception is notably cold, with a positivity focused on potential rather than reality.

"The Stadia is nothing short of revolutionary," writes Alex Hern in his three star review for The Guardian. "Its core technology delivers on a promise decades in the making: console-quality gaming, without the console. But revolutions have unpredictable outcomes, leave a trail of destruction in their wake, and have a tendency to destroy those who start them. Will Google be able to see this through?"

One thing that rings loudly through the noise is that Google's game streaming option is by far the best around. Even for large games like Red Dead Redemption 2, load times are almost non-existent, and it outshines Nvidia GeForce Now and Microsoft xCloud in terms of fidelity and lag, but it still struggles to fulfil its promise of a console quality gaming experience anywhere, anytime.

While Hern found that the experience closely resembles traditional home consoles, that was not necessarily the case for everyone. Consoles offers a uniform experience for all players, whereas even the offline single-player experience on Stadia is defined by the quality of your internet connection. Some critics reported notable lag and stuttering problems, while others with 100mb broadband and no bandwidth caps reported a more stable experience.

Pullquotes
"Once into Stadia, there's the sense that the platform isn't really complete"

Richard Leadbetter, Eurogamer
"Even under ideal conditions (fiber connection, directly plugged into the router, 4K HDR OLED TV), there is a noticeable difference between playing a game on Stadia and running the game on local hardware, like a PC or PS4," writes Jess Grey for Wired. "There's a certain clarity, depth, and sharpness you get when a game is rendered in real time, and that's absent with a stream, no matter how high quality it is... With Stadia, games sometimes look like you're watching an ultra-high-resolution gameplay video rather than actually playing the game yourself. They look drab."
Visual quality appears to be a real bugbear among critics. While some were impressed by the stream fidelity overall, it appears lower than promised by Google. In his review for The Verge, Sean Hollister notes the fidelity is closer to 720p than 1080p, while Eurogamer's Digital Foundry editor Richard Leadbetter found despite a 4K output from Chromecast Ultra, the game renders at a lower resolution.
For mobile, Stadia is only compatible with Google Pixel currently, and playing on your smartphone using mobile data is almost entirely out of the question. Not only is the Stadia controller power hungry, but IGN's Kevin Lee found just five minutes of Destiny 2 guzzled around 1.2GB of data.
Google made a lot of promises with the Stadia, but now it has arrived, the list of in-progress features is revealed to be a long one. Almost without exception, the reduced feature set was called into question, as critics found an overwhelming sense that Stadia is just incomplete.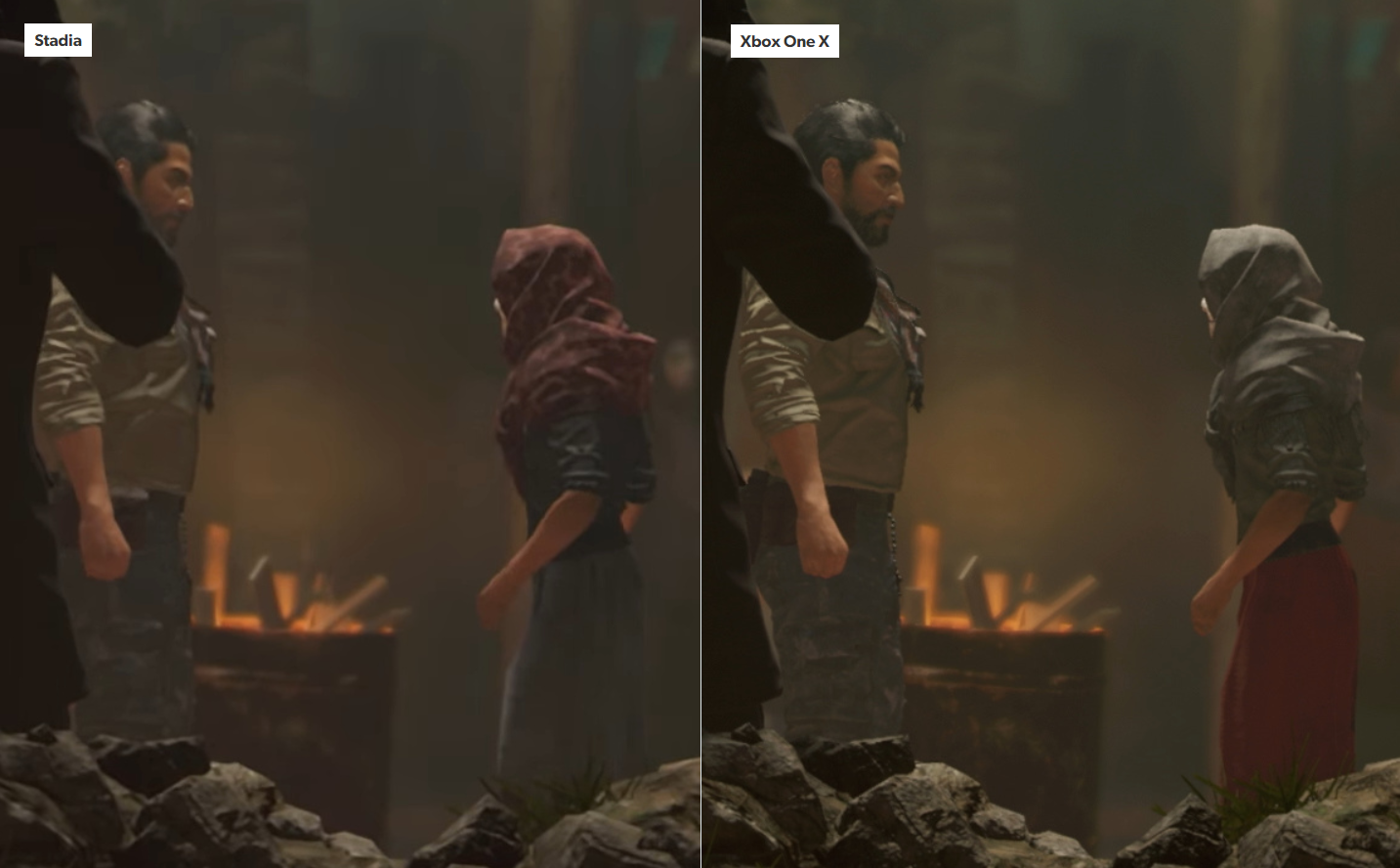 "Once into Stadia, there's the sense that the platform isn't really complete," writes Leadbetter in his very thorough and technical review. "The integrated Google Assistant support isn't live at the time of writing (though basic functions may be active on day one), the UI is very basic, and there's a strange reliance on the Stadia mobile app for basic functionality -- like buying games, or adjusting stream quality.

"Other essential features like family sharing aren't active either. Google itself is pitching this as an evolving platform, with the Premiere Edition aimed at elite users looking for a great big screen experience. You can't avoid the sense that the current set-up is far from the finished article though -- xCloud is effectively the full Xbox environment in the palm of your hand."

Critics were also concerned for Stadia as a final product, thanks to the limited launch catalogue of mostly older games costing roughly $60 each.

"With so many promised-but-not-yet-available features attached to the Google Stadia at launch, one cannot be helped [sic] but to wonder why the company is releasing Stadia at all in its current state," writes Christopher Teuton in his review for Screen Rant.

In his in-progress review, Lee writes that its still "probably worth waiting a while" for Stadia, given that at least 15 promised features have yet to arrive. Even so, he praised the visual fidelity overall, and noted that all the games streamed at 60fps, "making them look indistinguishable from playing them on a home console or even a top-end gaming PC."

Pullquotes
"[Google Stadia] nailed the impossible, and then failed the possible"

Alex Hern, The Guardian
The value proposition of Stadia is undoubtedly a bone of contention. Priced at $130 for the hardware and three months of the premium service, the barrier to entry is lower than all the main consoles, including the Nintendo Switch Lite. Also, Google will be launching the free service in February next year. However, there are only 22 games currently available, and they are typically around $60 each (though discounts are available to premium subscribers).
Many critics note that the expensive price of games -- most of which are older and therefore more affordable on traditional consoles -- makes Stadia actually quite an expensive proposition, especially when combined with the $10 monthly subscription fee, which struggles to justify itself compared to similarly priced PlayStation Plus and Xbox Game Pass. That's without even considering the questions around digital ownership with a service that Google could simply axe without warning, a practice for which the tech giant is notorious.
Ultimately while the critics disagree on some of the finer details, the common thread throughout is that Stadia simply isn't complete. It shows potential, but there's so much missing, and many areas where Google's promises don't quite reflect reality.
"There's no reason anyone should buy into Stadia right now," writes Hollister. "Google has made sure of that, partly by underdelivering at launch and partly with a pricing scheme that sees you paying three times (for hardware, for the service, for games) just to be an early adopter."
As Hern notes, Stadia "nailed the impossible, and then failed the possible." Google has delivered high quality game streaming with minimal problems, but in almost every other respect "the company's approach is baffling."
"Ultimately, the only real benefit of the system is the absence of that box under the TV," Hern concludes. "If your impeccable sense of interior design values that above game selection, price, offline play or community size, go for it. Otherwise, stick with a home console if AAA games are where your heart lies, or pick up Apple Arcade to see what a revolution looks like when it focuses on the games and not the technology."