Glu's celebrity strategy faltered on Katy Perry, James Bond games
50 jobs were cut during restructuring after "extremely humbling" H2 2015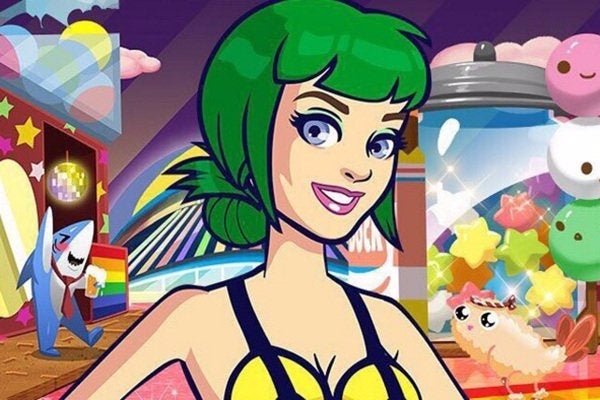 Glu Mobile cut 50 jobs across three different studios in December 2015, the result of difficulties in the second-half of the year that CEO Niccolo de Masi described as, "extremely humbling."
That comment was made in a call with investors, which followed the publication of full-year financial results that showed pervasive revenue and profit decline. A key contributor to that decline was the fallibility of its product strategy, which relies on licenses and celebrity partnerships to bring in users.
While that strategy was built on the remarkable success of Kim Kardashian: Hollywood, it faltered in the second half of 2015. De Masi pointed to Katy Perry: Pop as a prime example. "Poor technical decisions coupled with the newly hired team led to all key metrics being below thresholds required for an ROI positive title," he said. "Additional development time was not provided due to contractual restrictions as well as the team's mediocre trajectory."
With James Bond: World of Espionage, poor installs and retention were attributed to, "creative decisions made in partnership with the licensors to avoid firearms and classic shooter mechanics." Glu is still considering its options with both of the partnerships, but de Masi said it was likely to create new concepts rather than continue updating what it released last year.
"Having now reached our targeted scale, we intend to considerably slow the signing of additional celebrity partnerships"
In addition to de Masi's "overly aggressive" expansion of Glu's most successful studios, these commercial disappointments led to 50 redundancies as the company restructured and reorganised. According to de Masi, two studios contributed "eight-figure misses" relative to Glu's internal plans, while one studio came in $50 million below revenue projections. It isn't clear whether these studios were the same ones affected by the redundancies.
Glu has now centralised certain aspects of its studio operations, overseen by a SVP-level executive. It has also implemented "more rigorous" processes around greenlighting and milestones, as well as creating a Pixar-inspired "brain trust" to provide, "critical and unbiased peer input."
"Having these enhanced central systems in place moving forward should pay dividends with future releases," de Masi said, later adding that Glu intends to support existing titles for longer in an effort to limit its reliance on revenue from new launches.
Nevertheless, the company remains committed to its strategy in the near term. It has announced partnerships with Gordon Ramsay and Taylor Swift in the last month, and de Masi told investors about a peculiar new target: "By the end of 2017, we anticipate games being live featuring celebrities with approximately 1.3 billion social followers."
"Having now reached our targeted scale, we intend to considerably slow the signing of additional celebrity partnerships," de Masi said. "We have one known musician male and one female celebrity signed that will be announced near their 2017 game launches."