Glu Mobile shows revenue and profit decline in 2015
New hires, investments and licensing deals point towards a stronger 2016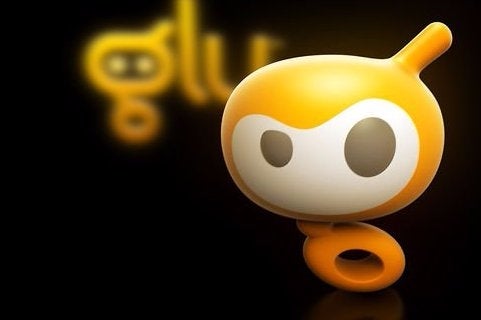 Revenue and profit was down in both Q4 and the whole of 2015 for Glu Mobile, though the company has already made bold steps toward reversing that trend in 2016.
GAAP revenue in Q4 was $61 million, down from $72.9 million a year ago. Non-GAAP revenue was $57.9 million, down from $76.2 million. On a GAAP basis, Glu recorded a loss of $3 million for the quarter, down from a $1.4 million profit last year. Non-GAAP profit was $2.3 million, but that still represented a sharp decline from $12.2 million in Q4 2014.
Rather than comment directly on the company's performance in Q4, Glu CEO Niccolo de Masi instead emphasised the arrival of EA's Tim Wilson and Kabam's Nick Earl as global CTO and president of global studios respectively. "We anticipate that our global studio improvements will significantly enhance Glu's product delivery on a go forward basis," he said.
The bigger picture for Glu is defined by uncertainty, however. When Earl arrived at the company, as it reported its Q3 results, de Masi lamented the "significant underperformance" of three big releases that quarter. That trend was expected to continue in Q4, with "virtually no [annual] bonuses" paid to anyone in the company as a result.
"Our landscape, where it is more challenging to generate new hits, in effect solidifies the position of existing franchises and scale leaders in our sector," de Masi said. "We believe this dynamic will ultimately encourage consolidation and the creation of ever larger players with healthy operating margin."
GAAP revenue for the entire year was $249.9 million, up from $223.1 million in 2014. Non-GAAP revenue was $242.2 million, a minimal improvement on the $241.8 million earned the previous year. Glu made a GAAP loss of $7.2 million, versus an $8.1 million profit in 2014. Non-GAAP profit was a more positive $13.8 million, but it represented a year-on-year drop of almost $20 million.
Glu has attacked January with a renewed sense of purpose, though, making two investments and signing two big licensing deals. It acquired a minority stake in QuizUp developer Plain Vanilla Corp., and a minority equity stake in Dairy Free Games.
But the headlines will be dominated by its licensing deals with Gordon Ramsay and Taylor Swift, which are an attempt to find another hit on the scale of Kim Kardashian Hollywood - still the biggest game game on Glu's books.