Glu reveals Gordon Ramsay as latest celebrity partner
Have secured chef's "name, image, likeness, voice, and creative direction."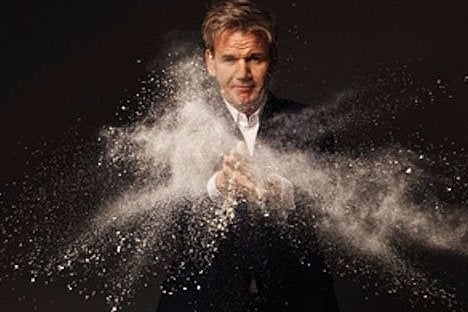 Still riding high on the success of its Kim Kardashian collaboration mobile developer Glu has added another celebrity to its stable, shouty chef Gordon Ramsay.
"I'm thrilled to welcome undoubtedly the most recognizable and accomplished figure in the culinary world to Glu's family of celebrity partners," said CEO Niccolo de Masi.
"We believe that the combination of Gordon's global fan base and Glu's leadership in the time-management genre with titles like Cooking Dash and Diner Dash make this partnership a recipe for success."
Glu also notes that the comprehensive deal covers Ramsay's "name, image, likeness, voice, and creative direction."
The company already has deals in place with Katy Perry, Kendall and Kylie Jenner, Nicki Minaj, Britney Spears, and Jason Statham.
"One of the reasons we like the celebrity partnerships is that we get, effectively, a permanent marketing asset," de Masi said last October.
"I get emails daily from someone who has five million, ten million, 30 million followers, we're not going to build a game for someone with ten million followers. 100 [million] is kind of the line now."