Glu grabs minority equity stake in QuizUp dev
Plain Vanilla's app has over 40 million registered users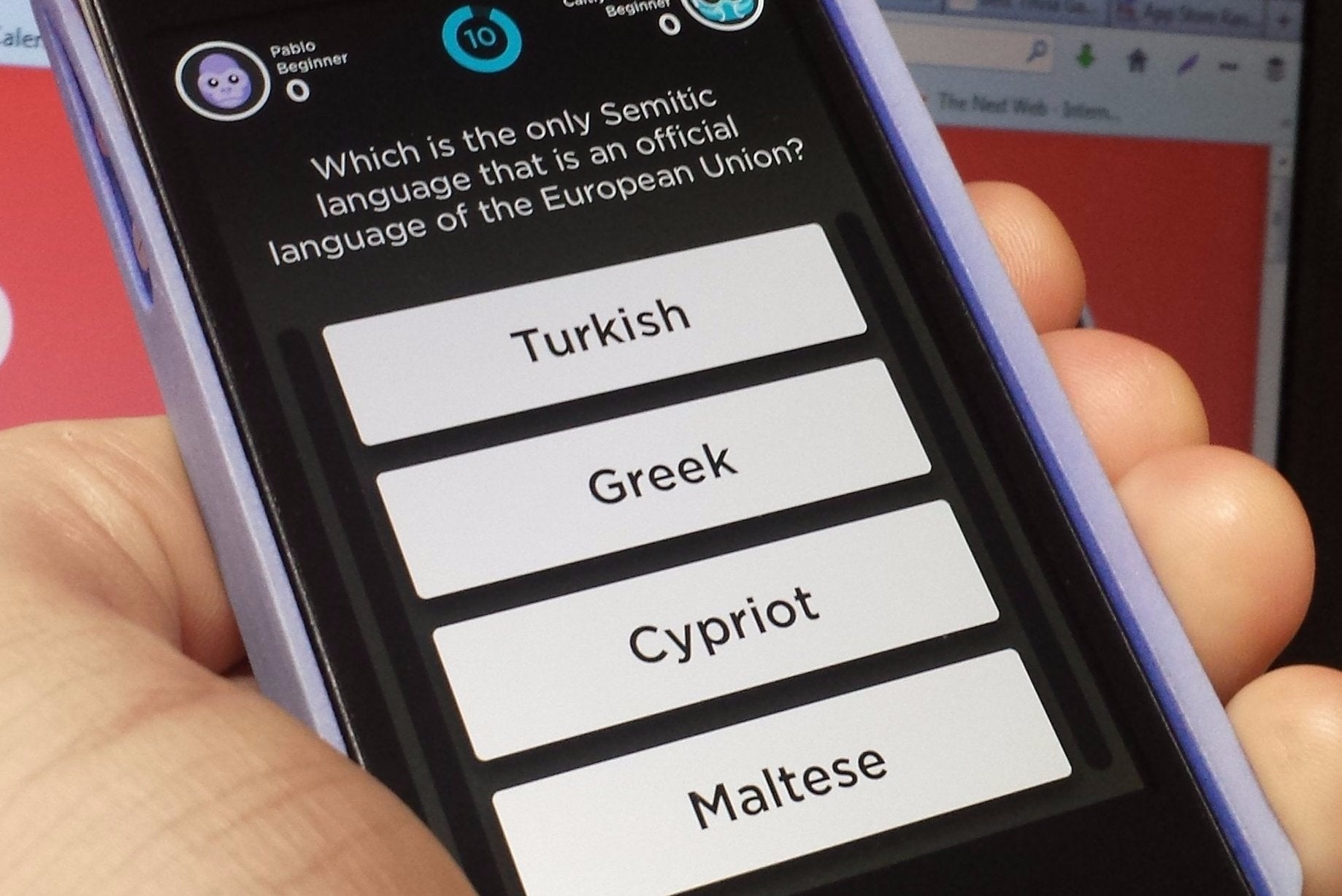 Glu Mobile, best known for its Kim Kardashian collaboration, has announced an investment of $7.5 million in promissory notes convertible into a minority equity stake in Plain Vanilla Corp, the makers of QuizUp.
"With over 40 million registered users and counting, QuizUp is a global trivia phenomena that is developing into an interest-based social network," said Glu CEO Niccolo de Masi.
"I look forward to joining QuizUp's Board of Directors and sharing Glu's deep expertise in advertising, in-app purchase optimization, analytics and user acquisition. Having focused thus far on building a large and engaged user base, QuizUp will now benefit from Glu's involvement to begin driving effective and sustainable monetization."
QuizUp launched in November 2013 and grew fast, we talked to Thor Fridriksson, Plain Vanilla CEO in March 2014. Since then the company has signed a TV deal with NBC Universal.
"In addition to cross-selling opportunities between Glu's games and QuizUp's user-generated interest groups, we are excited that Plain Vanilla is in development with NBC around what we expect will be an innovative new game show." said de Masi.
"If our partnership proves out and QuizUp revenues scale, Glu will evaluate whether to exercise its call option to acquire the business."
As part of the deal de Masi will join the board at QuizUp. Glu also has a call option to acquire the QuizUp developer for 15 months from the closing of the initial investment, at a pre-agreed price.
"In 2015 alone, QuizUp became a trivia network focused on social interaction, opened its topic creator to its entire user base, and announced both NBC's and ITV's order of the primetime trivia show, QuizUp America," added Fridriksson.
"We look forward to leveraging Glu's publishing resources and expertise to expand QuizUp's audience through new mobile and multimedia initiatives this year."