GameStop CEO: Financial struggles are a console issue, not a GameStop issue
George Sherman says industry headwinds are "having an outsized impact on our business"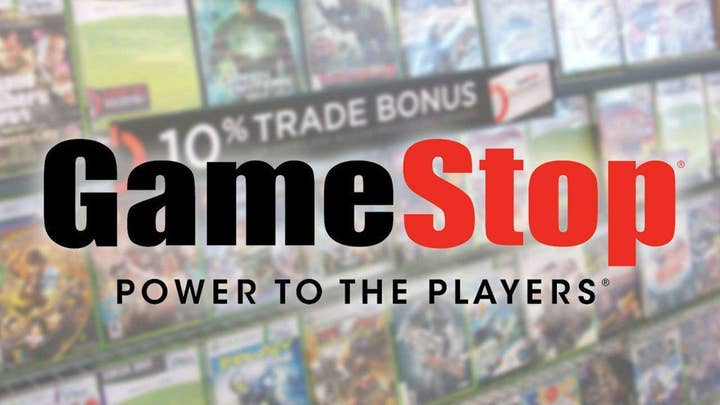 GameStop's Q3 financial results weren't exactly pretty, and they haven't been for about two years now. But CEO George Sherman remains bullish on a turnaround...a year from now.
During today's Q3 investor call, Sherman maintained that while some of GameStop's ongoing struggles are indicative of a need to restructure (which the company is already well into working on), its more recent continued downturn is reflective of the console cycle rather than GameStop's business.
"This is not uniquely a GameStop issue," he said to investors during the call. "This is a console issue, and consoles are the trigger point for our industry. With generation nine consoles on the horizon...those anticipated releases in late 2020 are putting pressure on the current generation of consoles and related games as consumers wait for new technologies and publishers address their software delivery plans.
"NPD recently reported significant double-digit industry declines ni new hardware for September and October, and as an industry leader, we're feeling that pressure more directly than others."
Sherman went on to say that the slowdown of sales could be attributed to facotrs such as earlier-than-normal announcements of new hardware, and a lack of significant discounts on current generation hardware, as promotional pricing over periods such as Black Friday is primarily what is driving their hardware sales. He expects the trend to continue until the launch of next-gen consoles in late 2020.
He added that industry headwinds were "having an outsized impact on our business given we are the lone specialty retailer in the space."
Earlier this year, GameStop announced a "Reboot" plan to revitalize its business, which Sherman gave a brief update on today. In that update, he pointed out some of the measures the company had taken to improve its profit margins that had been successful.
Of a $200 million profit improvement goal, he said, roughly half of that is expected to be expenses reductions, while the rest is from product margin enhancements. He said the former is over 50% complete.
Many of those expense reductions appear to have taken the form of layoffs and store closures, with the company reducing its staff by 14% earlier this year and planning to close between 250 and 300 stores by the end of this year, and more throughout 2020. Today, Sherman also announced that GameStop would be withdrawing from Finland, Norway, Sweden, and Denmark and planned to be out by 2020.
"Over the next several quarters, you should not evaluate our business on retail-comparable store sales results," he concluded. "Instead, you should evaluate our performance during this console transition on gross margin expansion across categories, our ability to generate strong cash flows, disciplined inventory management, and overall expense management, delivering operating profit and cash flow expansion. All thing we're already seeing traction on, while somewhat masked by the topline performance, and are committed to enhancing further."