NPD: Call of Duty: Modern Warfare is the best-selling game of 2019 so far
The Switch remains the best-selling console of the year so far in the US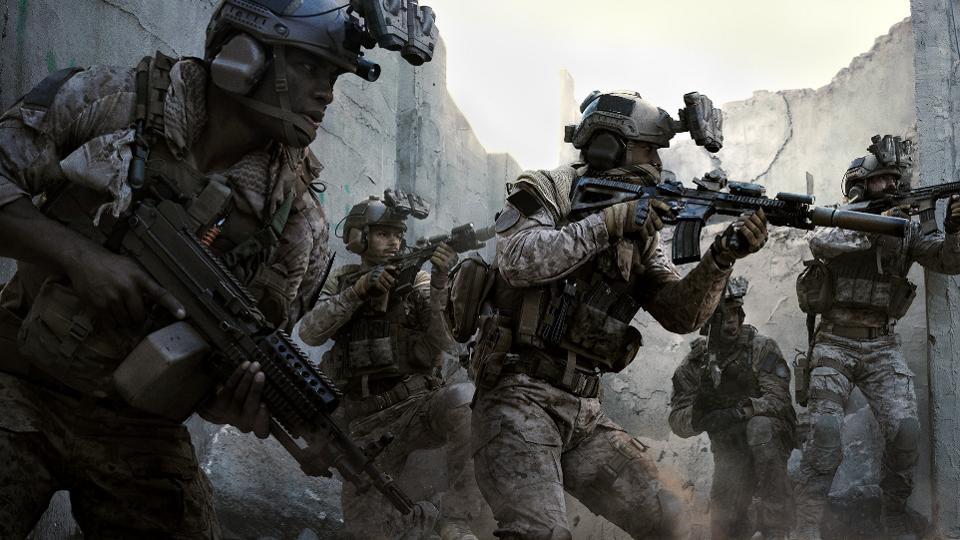 Without surprise, Call of Duty: Modern Warfare was the best-selling game in October in the US, as well as the "best-selling game of the year to date," NPD reported in its monthly charts.
NPD's VG industry analyst, Mat Piscatella, pointed out that it's the "12th consecutive year a Call of Duty game has ranked as the best-selling game of its release month," adding that the series remains the best-selling franchise in the US since NPD started tracking games sales.
Debuting at No.2 was The Outer Worlds, while Luigi's Mansion 3 took third place -- though it's worth noting that unlike Activision and Take-Two, Nintendo doesn't share its digital sales with NPD so the game would have likely charted higher if it had been the case as it's been performing extremely well elsewhere.
"Luigi's Mansion 3 set a new launch month franchise sales record, besting the previous high set by Luigi's Mansion," Piscatella commented.
A result of this good performance was the Switch taking the crown for best-selling hardware of October -- and overall the best selling console of 2019 so far.
Hardware spending overall was down 41% compared to October 2018, to $182 million, with the Switch being the only console which saw its sales increase both in October as well as year-to-date.
Meanwhile, Tom Clancy's Ghost Recon: Breakpoint had to settle for No.6 for its first month in the charts, while WWE 2K20 debuted at No.7. Ring Fit Adventure seems to have performed quite well in the US, entering the October charts at No.10.
Total spending across hardware, software, accessories and game cards reached $1.03 billion in October.
But it didn't reach the heights of October 2018, which had been the best October month of the past decade, with $1.57 billion spent -- October 2019 had to settle for second best October of the decade.
Software sales in particular declined quite sharply year-on-year, with a 37% decrease in spending.
Piscatella pointed out that this decline year-on-year was due to fewer triple-A releases, as well as Call of Duty: Modern Warfare releasing two weeks later compared to last year's Black Ops 4, so the rest of its launch performance will be reported in November's charts.
Here's the US Top 20 for the period between October 6th and November 2nd 2019 (data courtesy of NPD):
1. Call of Duty: Modern Warfare 2019
2. The Outer Worlds
3. Luigi's Mansion 3*
4. Madden NFL 20
5. NBA 2K20
6. Tom Clancy's Ghost Recon: Breakpoint
7. WWE 2K20
8. FIFA 20
9. Borderlands 3
10. Ring Fit Adventure
11. The Legend of Zelda: Link's Awakening*
12. Mario Kart 8*
13. Minecraft#
14. Grand Theft Auto V
15. Mortal Kombat 11
16. Overwatch
17. Super Smash Bros. Ultimate*
18. Code Vein
19. Red Dead Redemption II
20. The Legend of Zelda: Breath of the Wild*
* Digital sales not included
# Minecraft digital sales on PlayStation 4 and Xbox One included