NBA 2K20 slam dunks with best US launch month sales of any sports game ever
NBA 2K is now the sixth-best-selling gaming franchise in US history, beating out Guitar Hero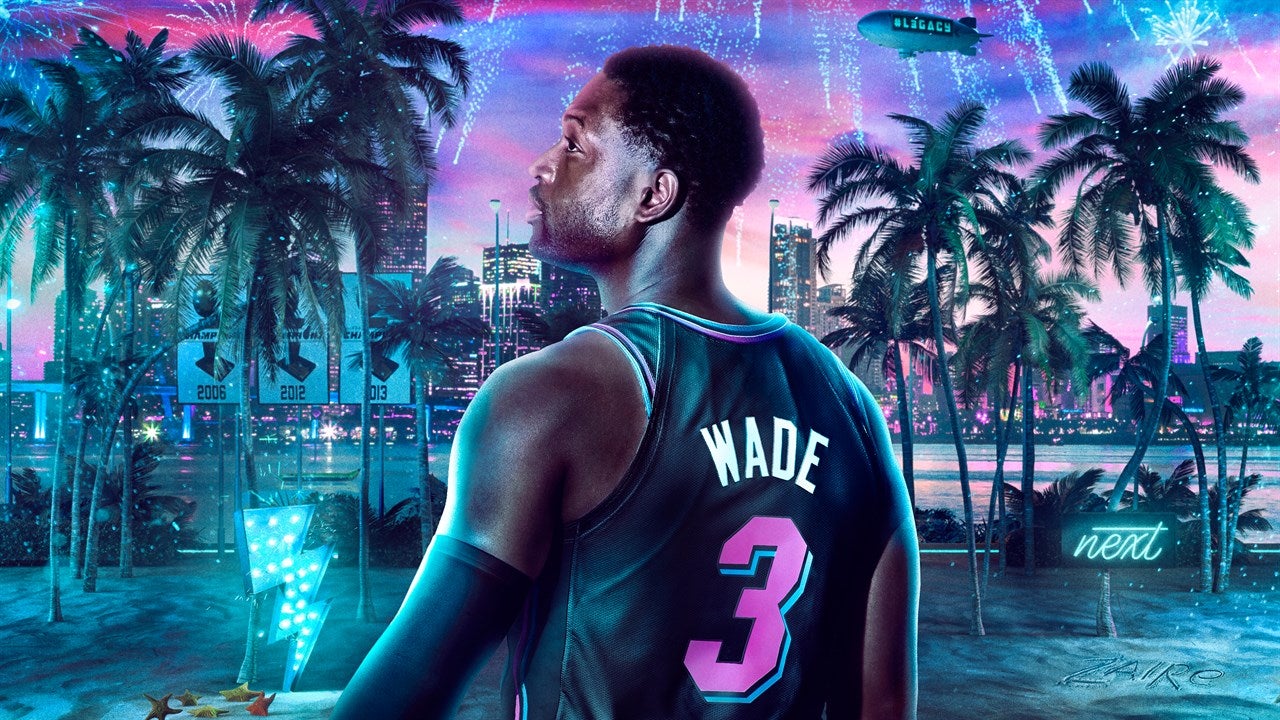 NBA 2K20 set a new franchise record in its debut month, proving the strength of the franchise once more as its launch month (as usual) coincided with numerous other new releases.
NPD's US game sales report for September 2019 has total spending across hardware, software, game cares, and accessories at $1.3 billion, down 8% year-over-year, with declines in all categories as the console cycle continues to wind down.
Hardware spending was down 22% year-over-year to $240 million, while game card and accessory sales dropped 7% year-over-year to $306 million. Nintendo is still leading the charge as much as it can, with the Switch as the only hardware platform seeing sales gains. The Switch is also still the best-selling hardware platform year-to-date, with Nintendo reporting earlier today it had sold a total of 15 million Switch units in North America since the console's launch.
In software, sales dropped 4% year-over-year to $732 million, with most of the decline stemming from PlayStation 4 software sales this month being unable to keep up with launch sales in September 2018 of Marvel's Spider-Man. Nintendo Switch software sales saw gains year-over-year, as did the Xbox One (likely helped with the launch of Gears 5 in addition to cross-platform titles).
NBA 2K20 debuted at No.1, as well as the best-selling software title year-to-date, knocking previous year-to-date best-seller Mortal Kombat 11 down to No.2. It was also the best-selling sports game in its launch month in US history, beating previous record-holder NBA 2K19, and has made NBA 2K the sixth-best-selling game franchise of all time in the US, surpassing Guitar Hero.
Borderlands 3 launched to No.2 in dollar sales last month and the third best-selling title year-to-date, while also setting a franchise launch month sales record.
The deluge of new releases last month pushed a lot of top-ten staples out, with nine of the top ten games last month being new releases in September. These included games like The Legend of Zelda: Link's Awakening at No.4 (sans digital sales, with indications from both the UK and EMEAA regions that it did quite well at launch), fellow sports titles Madden NFL 20 and NHL 20 at No. 5 and No. 9 respectively, and Bandai Namco's Code Vein.
A few other new releases made appearances further down on the chart, including EA's Plants vs. Zombies: Battle for Neighborville at No. 17 and Atlus' expanded remake of Catherine debuting at No. 19.
Below is NPD's top 20 best-selling games chart for September 2019, ranked by dollar sales:
1. NBA 2K20
2. Borderlands 3
3. FIFA 20
4. The Legend of Zelda: Link's Awakening*
5. Madden NFL 20
6. Tom Clancy's Ghost Recon: Breakpoint
7. Gears 5^
8. Code Vein
9. NHL 20
10. Mario Kart 8*
11. Minecraft#
12. Grand Theft Auto V
13. Super Smash Bros. Ultimate*
14. Spyro Reignited Trilogy
15. Red Dead Redemption II
16. Tom Clancy's Rainbow Six: Siege
17. Plants vs. Zombies: Battle for Neighborville
18. Marvel's Spider-Man
19. Catherine
20. The Legend of Zelda: Breath of the Wild*
* Digital sales not included
^ PC digital sales not included
# Minecraft digital sales on PlayStation 4 and Xbox One included