Taking Gamescom everywhere (when it can't be somewhere)
Gamescom co-organiser Felix Falk reflects on the challenges the world's biggest games event faces in its second online-only year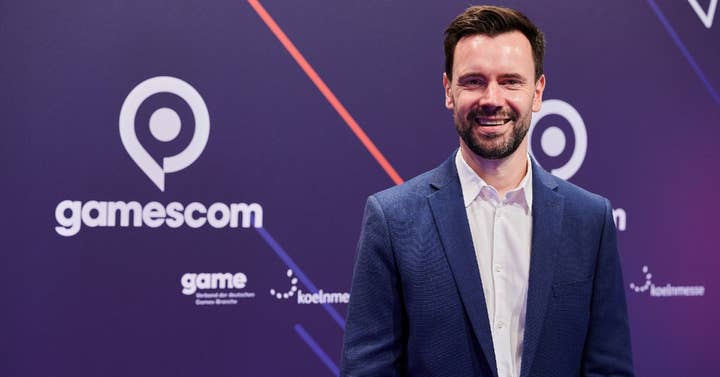 Gamescom 2021 kicks off today. But while there were hopes to invite industry folks back to Cologne to a hybrid version of the event, the trade and consumer show (like almost every other games industry event in the past 18 months) has been compelled to streamline itself into a digital-only affair.
When last we spoke to Felix Falk, co-organiser of Gamescom and managing director of German trade body Game, he seemed determined to run some form of physical event this August. But as we catch up ahead of this week's show, he says the organisers have been planning for both hybrid and digital editions of Gamescom since last year's online outing wrapped up.
But with the rise of new variants and general uncertainty about mass gatherings -- and at 370,000 attendees, Gamescom is as mass as they come -- the team switched to its digital-only plan B and have spent the past few months focused solely on this.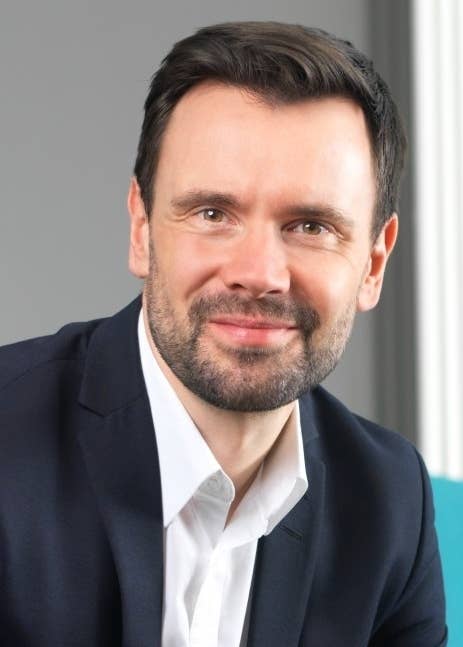 "It was important for us and all our partners to have a clear vision of what to work on," Falk tells GamesIndustry.biz. "Also, after gaining feedback from our partners that wanted to continue with a second digital edition, we focused on this to make it a strong, clear version and concept.
"Compared to last year, we've developed a lot. All the experiences we gained from last year, we were able to take forward. For example, the whole structure of our digital hub where everything is combined -- the schedule, the partners, and so on -- was completely rebuilt from scratch."
He adds: "It was a lot of hard work [last year] to put together a digital event in just four months and not just cancel it. But it helped us develop, learn a lot from the experience, and have a better digital concept this year."
One of the biggest challenges Gamescom has tried to address this year, one that all online events face, is the lack of a "community feel." For all the ways we can interact via the internet, attendees -- even colleagues at the same company -- are still separated by screens. It's a far cry from those moments where you bump into someone you know in the halls of Koelnmesse.
"That's certainly a problem because you can't just transfer what you did on-site into digital," Falk admits. "You have questions you have to find new answers for. How do you encourage community interaction and build that Gamescom feeling? How do you give fans of certain IPs the chance to see others they didn't know about before? How can partners reach a new audience they don't usually find with their usual marketing? These goals have to be fulfilled in a different way because it's purely digital."
The organisers' solution to this is Gamescom Epix: a gamified website where everyone planning to attend the online event joins in 'quests' -- sharing a Gamescom tweet, using a particular emoji in the online chat, reporting bugs on the website -- to communally unlock 'loot' in the 'vault'.
"It was a lot of hard work [last year] to put together a digital event in just four months and not just cancel it. But it helped us develop, learn a lot from the experience, and have a better digital concept this year"
These prizes include Gamescom-themed items for games such as Core and Bus Simulator 2, but there are also Steam codes, discounts, wallpapers, soundtracks and so on. The initiative has been running for several weeks and will continue to run in the weeks after Gamescom.
The other big challenge for online events is discoverability. While someone might take the time to roam the halls of a conference centre to ensure they've seen everything, it's less compelling to scroll through a website and ensure you've clicked on every link. Falk says the team has been working with their partners experienced in good user interface design to "help visitors find what they're looking for, but also what they might be interested in," offering a customised experience in order to "make sure you don't have 500 games thrown at you."
He adds that, from a publisher's or developer's perspective, the shift to online is actually advantageous. While there's a limit to how many of the 370,000 attendees in Cologne are likely to pass your booth -- and an even greater limit to how many will stop to look closer -- online gives you the chance to put your game in front of millions.
Falk acknowledges that it's "especially challenging" for indies to get this audience's attention, which is why the team has worked with Indie Arena Booth to create a 'mini-game' where attendees walk around virtual halls with an avatar, browsing the different games and trailers alongside other users.
Even if you create a compelling online event, you've still got to try to convince attendees to dedicate time to it. Concentrating solely on Gamescom, GDC or E3 is easy when you're on the show floor, likely away from home, family and the office for the duration of the event. But keeping up with everything event organisers are streaming while still doing your day-to-day job is more difficult. The event can easily take a backseat, relegated to a separate tab or screen while folks focus on their everyday tasks.
Falk recognises this challenge and points to the expansion of Devcom, Gamescom's developer-focused B2B conference and sister event, as an example of how his team is addressing this. He says the event has now become a "365-day experience," with Twitch streams, podcasts, online summits and more spread throughout the year (in addition to the two-day conference every August).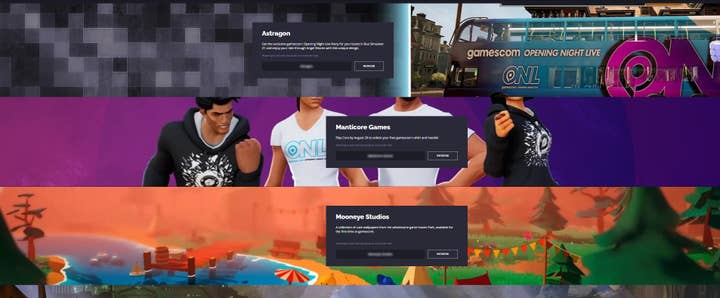 "That avoids the situation where you're sat at home and you need to request four days off just to sit in front of your computer watching talks and panel sessions," he says. "You do that if you're on site in Cologne, but on the digital side, that doesn't work. You have to make it more convenient to people who would rather join in every now and then, instead of taking four days off when they have their normal job to do."
For consumers, this is a different prospect entirely. Gamescom is instead more focused this year, down to a two-and-a-half day program from the traditional four. The key to getting the world's attention, Falk says, is creating buzz around Gamescom that's not only on the event's own digital platform but through its partners, too.
"You have to make it more convenient to people who would rather join in every now and then, instead of taking four days off when they have their normal job to do"
"Xbox, Epic and Steam have Gamescom sales, YouTube and Twitch do Gamescom specials -- our aim was not to get everyone on our platform, but instead having Gamescom taking place everywhere on the internet," he explains. "And that buzz for two and a half days helps us be a central place where you can find out about new games, new releases and join the Gamescom experience."
The B2B component of Gamescom is largely structured around ticket sales for different passes, summits and masterclasses. However, unlike the physical show, the consumer aspect is free because "it's more about the reach."
"We never discussed introducing a ticket because that would limit our opportunity to create great reach for our partners," says Falk. "It's a completely different concept with Gamescom happening everywhere, not just where we define it to be."
He adds: "You don't have competition with classic event organisers but rather with digital platforms. That's a completely different situation when it comes to competitors."
Just as Falk was determined to run a hybrid event in 2021, so too does he suggest that the digital components developed for two online-only Gamescoms won't be discarded once the pandemic is fully under control. After reaching more people in more markets through these online functions -- including publishers, developers, media outlets and content creators that never attended Gamescom before -- Falk and his team hope to run something that's a blend of the two.
"On-site, you'll have a much deeper experience, it's much more personal and emotional, it's a deeper experience when you're on-site with the community," he explains. "But online, we have so many more people, millions of people worldwide who could never be part of the on-site Gamescom.
"There's also great potential when you look at the partners in 2020 and 2021. In both years, we had new developers, publishers and other partners that had never been at Gamescom before. Now they can take part when it's also digital."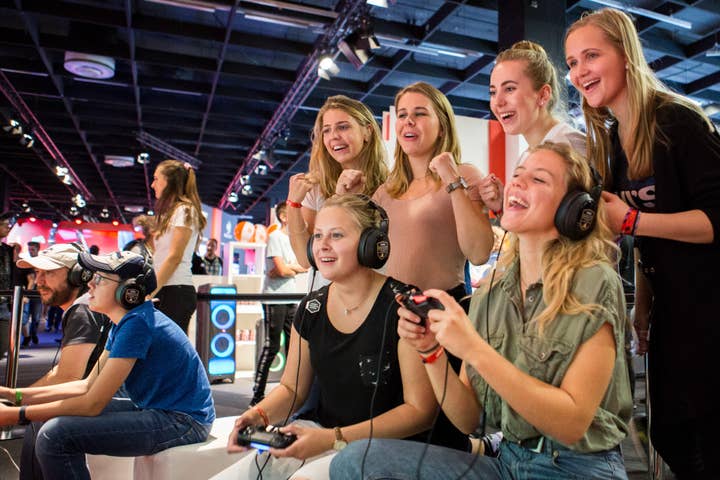 And Falk says the organisers hope to bulk up the online side of Gamescom in future years, with investigations currently underway into digital queueing systems, cloud gaming solutions and more.
The games industry event calendar has been somewhat in flux during the pandemic, with the likes of E3 and its adjacent events spread over a wider period of time -- many gathered under Geoff Keighley's umbrella brand of Summer Game Fest -- and GDC shifting from March to July and now back to March.
Falk predicts a "reduced number" of public events after the pandemic, but maintains that Gamescom is one people can always expect as August draws to a close.
"The timetable of when something happens will keep changing in the next few years as people work out when the best time is and the traditional slots are no longer traditional because of the pandemic," he says.
"We'll see what happens, but it's been an advantage that Gamescom and Devcom have always been strict with our schedule and stayed at the end of August. We've made it plannable and foreseeable for all our partners -- even when the concept is changing, the timetable for Gamescom is still the same. I think that's an advantage when everything else is changing so quickly. "
Gamescom kicks off later today with Opening Night Live, a livestream that will start at 8pm CEST / 7pm BST / 2pm EDT / 11am PDT.