Games London's Ensemble 2023 cohort unveiled
Annual exhibition of talent from underrepresented ethnicities will be displayed throughout London, including Trafalgar Square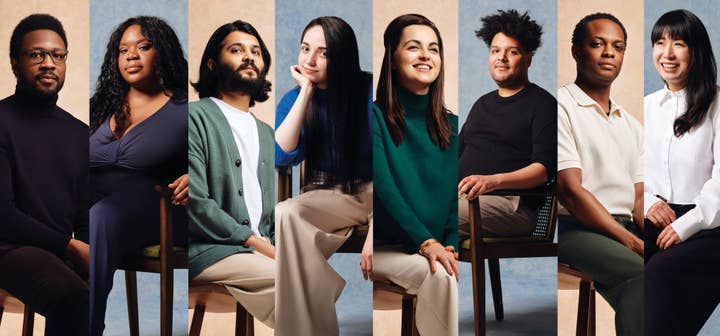 The organisers of London Games Festival have announced this year's cohort of developers and games professionals to be featured in the 2023 Ensemble exhibition.
Now in its fourth year, Ensemble displays profiles of Black, Asian and other underrepresented ethnicities working in the UK games industry.
It will be displayed at various locations throughout this year's London Games Festival, which kicks off tomorrow, including consumer games event WASD, which runs from Thursday, March 30 to Friday, April 1. It will be displayed at Trafalgar Square from Wednesday, April 5.
This year's cohort includes:
Cassandra Hughes, a streamer, content creator and influencer who co-founded Black Twitch UK
Samuel Amini Schaife, founder of indie games studio Canteen, which is currently working on CorpoNation: The Sorting Process
Dr Romana Ramzan, producer at the BAFTA-winning No Code Studio, where she is currently working on Silent Hill: Townfall
Wayne Emanuel, global partner lead at TikTok and previously an instrumental part of building the gaming team at charity WarChild UK
Chirag Machhar, technical audio designer at Frontier Developments, where we works on F1 Manager
Yoyu Li, narrative designer for Reigns: Three Kingdoms and founder of indie games studio Infinite Whys
Ben Wilson, creative producer at Mutazione developer Die Gute Fabrik
Roman Alkan, founder of indie games studio Larky Labs
You can read more about Alkan and her work in our full interview here, with more Ensemble interviews to come in the coming weeks.
This year's Ensemble has once again be curated by author and artistic director Sharna Jackson, and supported by Jagex and PlayStation.
"I'm delighted to be once again curating Ensemble, for its fourth edition, with another extremely bright, bold and brilliant cohort of talent drawn across different roles in the UK games industry," says Jackson. "Once again, we forefront the importance of a diverse industry, by demonstrating its significance in the creation of rich and intoxicating worlds and experiences for everyone.
"Vibrant and essential work is being created by Black, Asian and minority ethnic talent in the UK's games industry each and every day. That needs to be celebrated – and it's imperative that talent is attracted, developed and crucially retained by the sector for it to continue to succeed."
Sign up for the GI Daily here to get the biggest news straight to your inbox